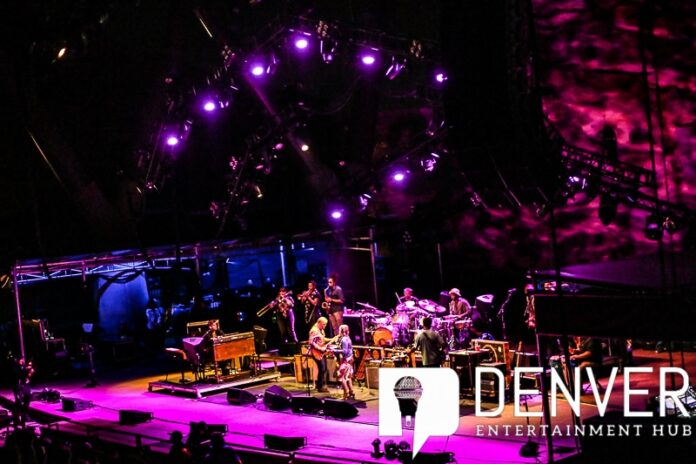 Concerts at Red Rocks are in full swing and 2022 saw the return of the Tedeschi Trucks Band Wheels of Soul Tour. Tedeschi Trucks Band played at Red Rocks in 2021, (7/31/21 Tedeschi Trucks Fireside Live at Red Rocks), but it was a scaled-down version of their usual Wheels of Soul Tour.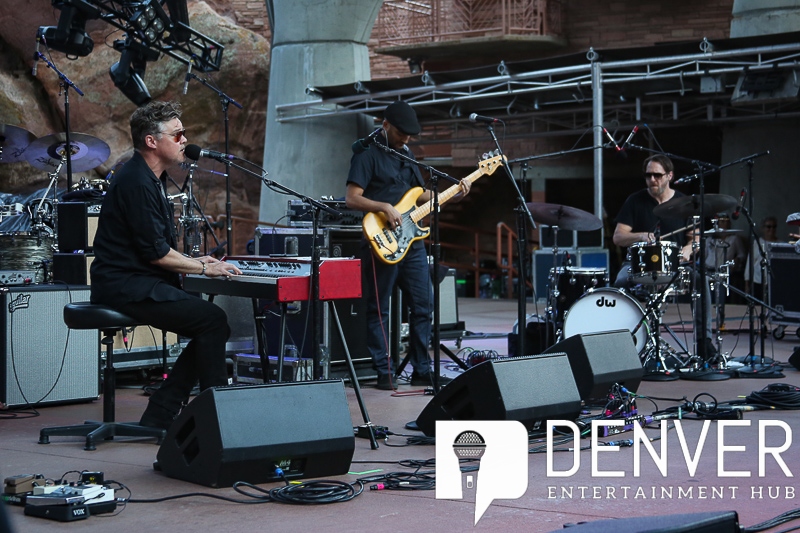 Starting Friday night's show was the Gabe Dixon Band, featuring Gabe Dixon who also is part of Tedeschi Trucks Band on keys and vocals. Gabe Dixon is a Nashville-based singer-songwriter and multi-instrumentalist, born and raised in Tennessee. Supported by Daniel Asher on bass and Randy E. Schrager on drums, Dixon sparked the crowd with Lay it on Me, Let Me Be Your Melody, Tangled Up in Blue (Bob Dylan), Ain't It About Time, and All Will Be Well. And it was. Visit GabeDixon.com for more information.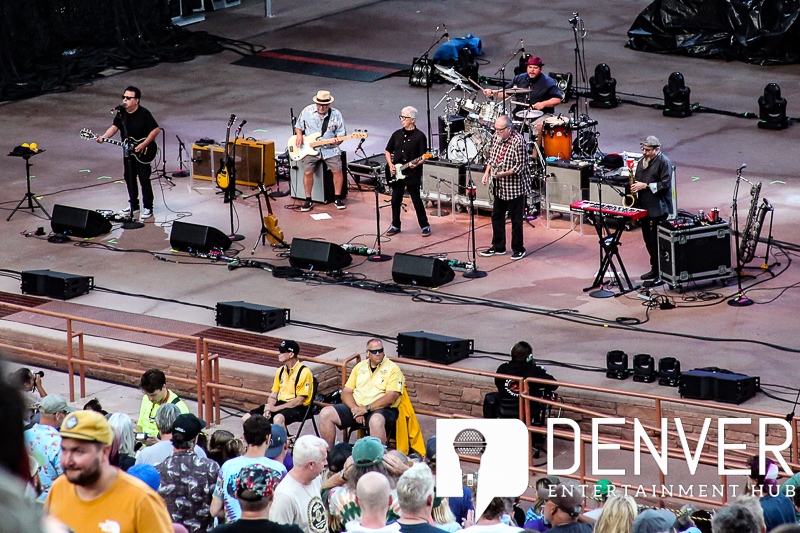 With a long and rich history, Grammy-winners Los Lobos took the stage. Featuring 4 band members that have been together since 1973, Los Lobos had David Hildalgo on vocals, guitar, accordion, fiddle, and requinto jarocho, Louie Pérez on drums, guitar, jarana huasteca, and vocals, Cesar Rosas on vocals, guitar, bajo sexto, Conrad Lozano on bass, guitarron, and vocals, and adding in Steve Berlin on keyboards and woodwinds since 1984. Los Lobos entertained listeners with their Tex-Mex, Rock 'N' Roll, Blues, Country. Visit www.loslobos.org for more information.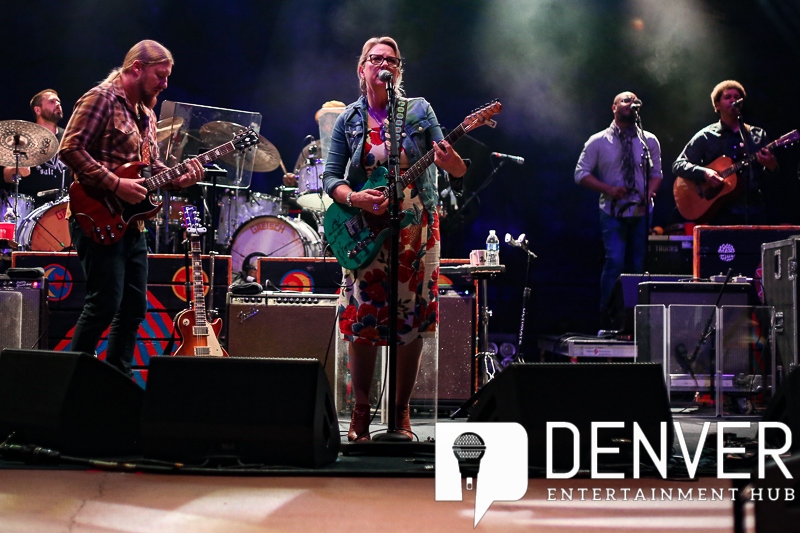 This is an extraordinary time for Tedeschi Trucks Band with the release of their epic four-part I Am The Moon album series. It's a genuinely incredible undertaking with 4 albums and 4 films, distinct and at the same time, deeply connected with a total of 24 original songs inspired by classical literature – the themes and story of Layla and Majnun – reimagined through a modern lens of blazing rock and soul. Read about Part II, The Ascension & Part III, The Fall.
Tedeschi Trucks Band had Susan Tedeschi on guitar and vocals, Derek Trucks on blazing guitar, Gabe Dixon on keys and vocals, Brandon Boone on bass, Tyler Greenwell on drums and percussion, Isaac Eady on drums and percussion, Mike Mattison on guitar and vocals, Mark Rivers on vocals, Alecia Chakour on vocals, Kebbi Williams on saxophone, Ephraim Owens on trumpet, and Elizabeth Lea sliding that trombone.
Tedeschi Trucks Band started with Hear My Dear and had the sold-out crowd dancing all night to songs such as Gravity, Take Me as I Am, I am the Moon, Circles Around the Sun, among others. They ended their set with Bound For Glory, and encored with Let's Go Get Stoned.
Follow their movements on TedeschiTrucksBand.com.
Previous DEH Coverage:
7/31/21 Tedeschi Trucks Fireside Live at Red Rocks
07/27/19 TEDESCHI TRUCKS BAND ROLLS OUT WHEELS OF SOUL 2019- 5th Annual Summer Tour at Red Rocks Amphitheater
Wheels Of Soul; 7/29/18 Tedeschi Trucks at Red Rocks, with The Marcus King Band and Drive-By Truckers
7/29/17 Wheels of Soul Tour; Tedeschi Trucks Band, The Wood Brothers, and Hot Tuna