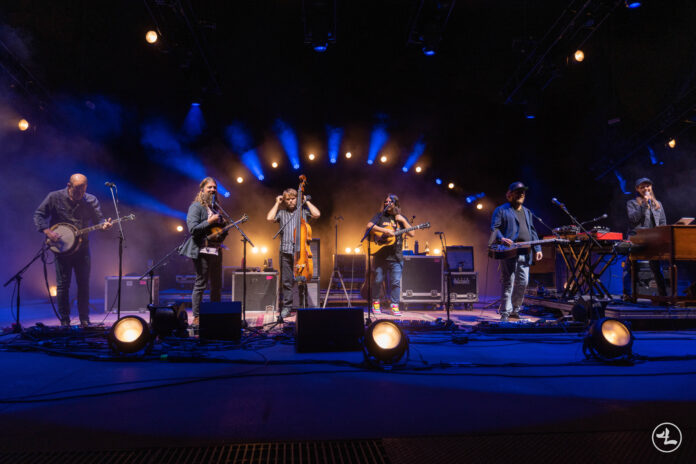 Wow… Is the perfect way to summarize this weekend at Red Rocks Amphitheater. I do my very best to stray away from having a biased option when it comes to bands as there's been a number of times that I've been blown away during a live performance and Saturday night was no different. I've listened to these two bands for some time now, but never had the opportunity to catch them live until now, and like I stated… Wow!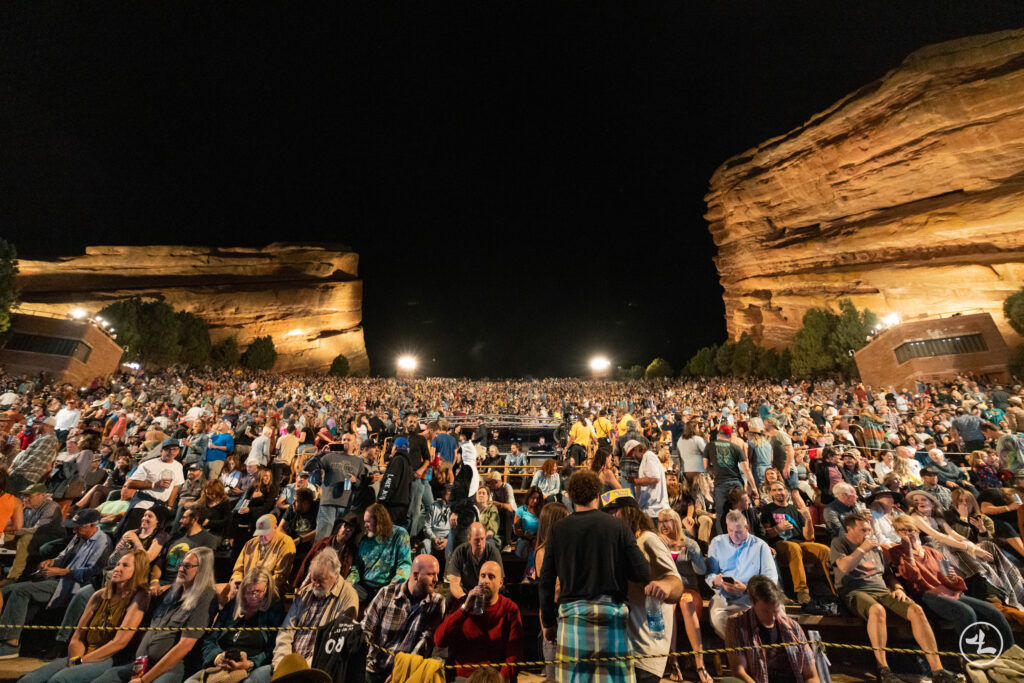 Greensky Bluegrass had a four-day stretch in Colorado, starting two back-to-back nights in Dillion, Co before headlining two days at the best venue in the world Red Rocks Amphitheater, alongside Kitchen Dwellers. As a newcomer to seeing them live, I was beyond interested to see what these two amazing groups had to offer.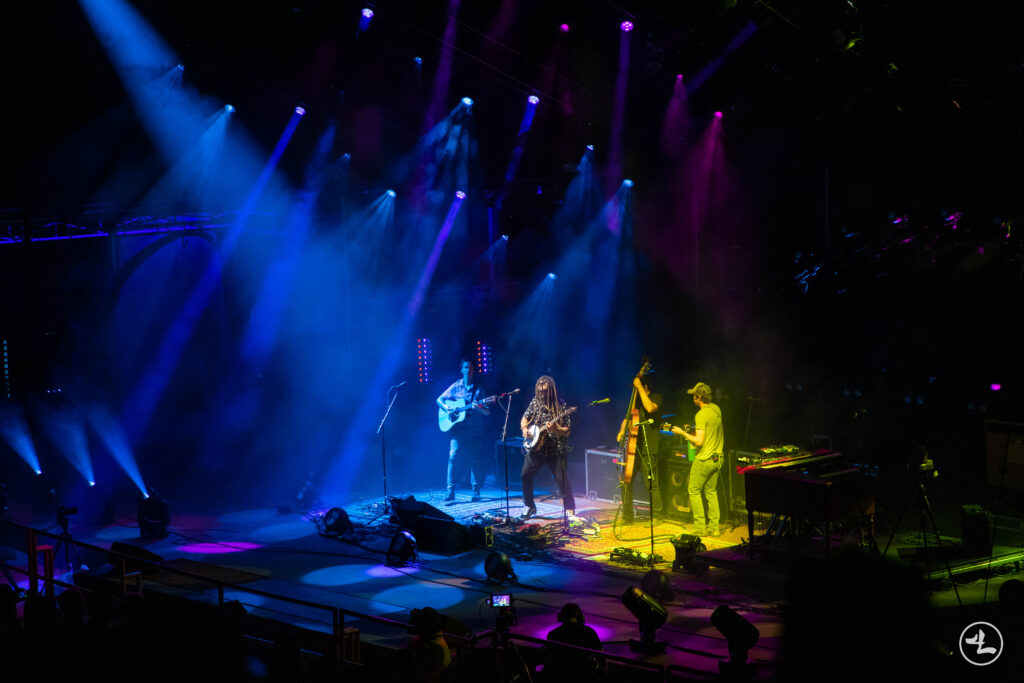 With the weather settling down, a cool summer breeze came rolling over the rocks as Kitchen Dwellers took the stage. Being the only opener, the first thing I noticed was how close the bandmates were to one another. Red Rocks has a pretty lengthy stage, yet they all played right alongside one another, providing a more personal feel to their set as if they were playing in their hometown at a small venue. KD is made up of a group of four friends that found their love for music in Bozeman, MT, and set off to share their stories across the world while playing high-energy American Bluegrass with a mixture of Folk-Rock. This quartet stars Joe Funk on the Upright Bass, Max Davies on the Acoustic Guitar, Shawn Swain on Mandolin, and Torrin Daniels on the Banjo and Vocals.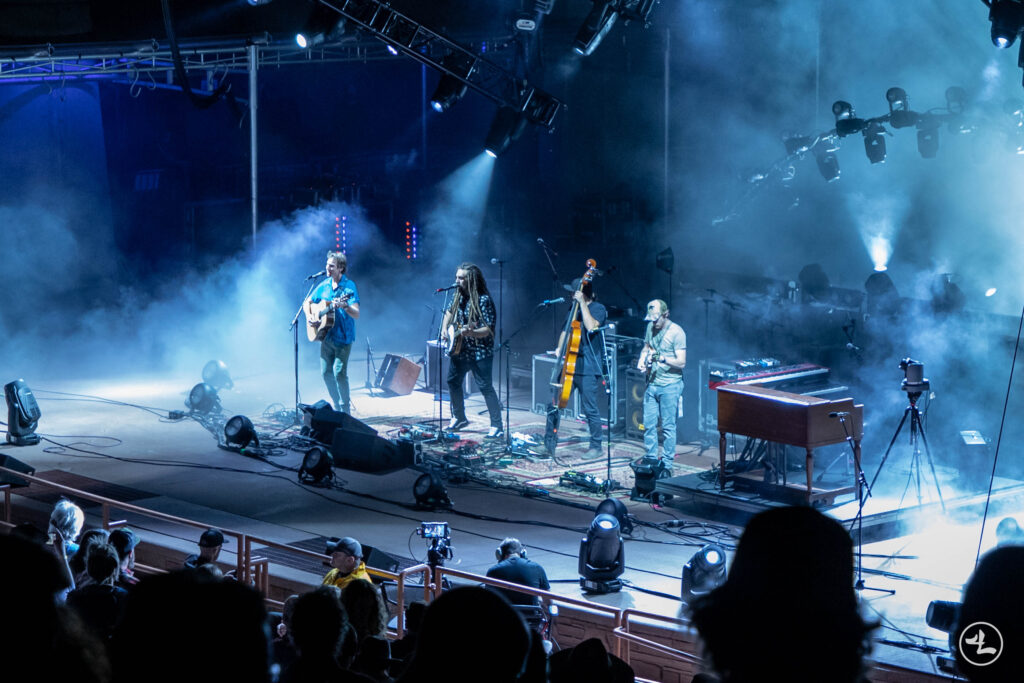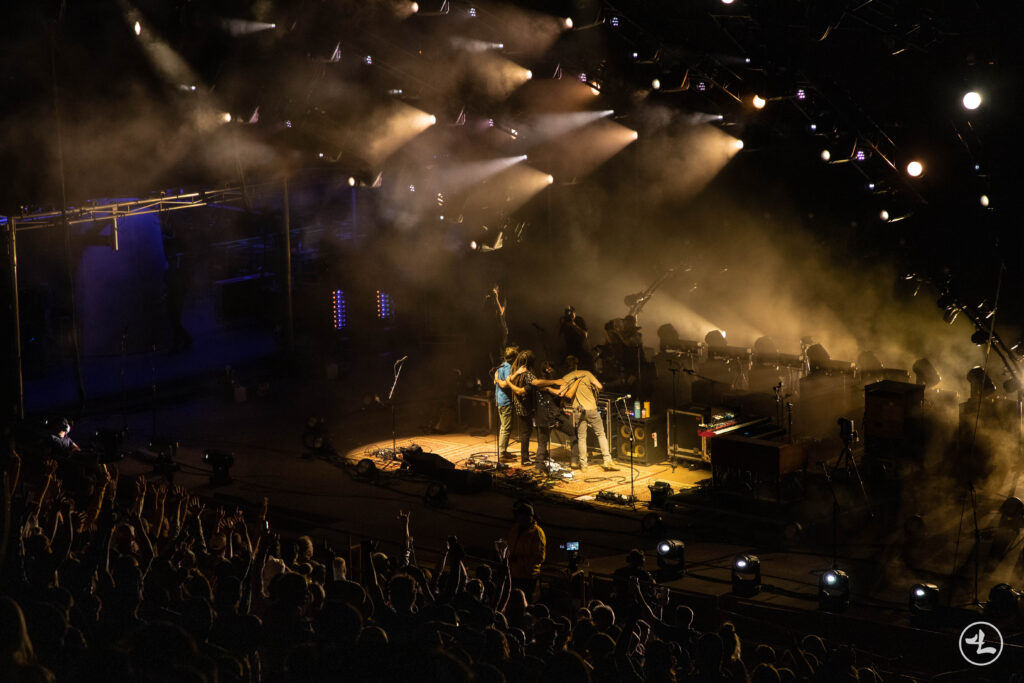 After quite the impressive performance from the opening act Kitchen Dwellers, the crowd was all warmed up for the final set of this go-around shows from Greensky Bluegrass. Turns out they too love coming to Colorado and have a massive local following which really showed in how fast the nearly 10,000 slot venue filled up with fans of all ages. GB, roots date back to 2000 originating in Kalamazoo, MI, and is typically a group of five however, they've recently been joined by Holly Bowling, an absolute beast playing the Keyboard and Side Piano. Additional members are Anders Beck on Dobro and Vocals, Dave Bruzza on Guitar Michael Arlen Bont on Banjo, Mike Devol on Upright Bass, and Paul Hoffman on Mandolin and Vocals. Focusing on constantly challenging each other they play a range of American Bluegrass with Folk Rock'n Roll.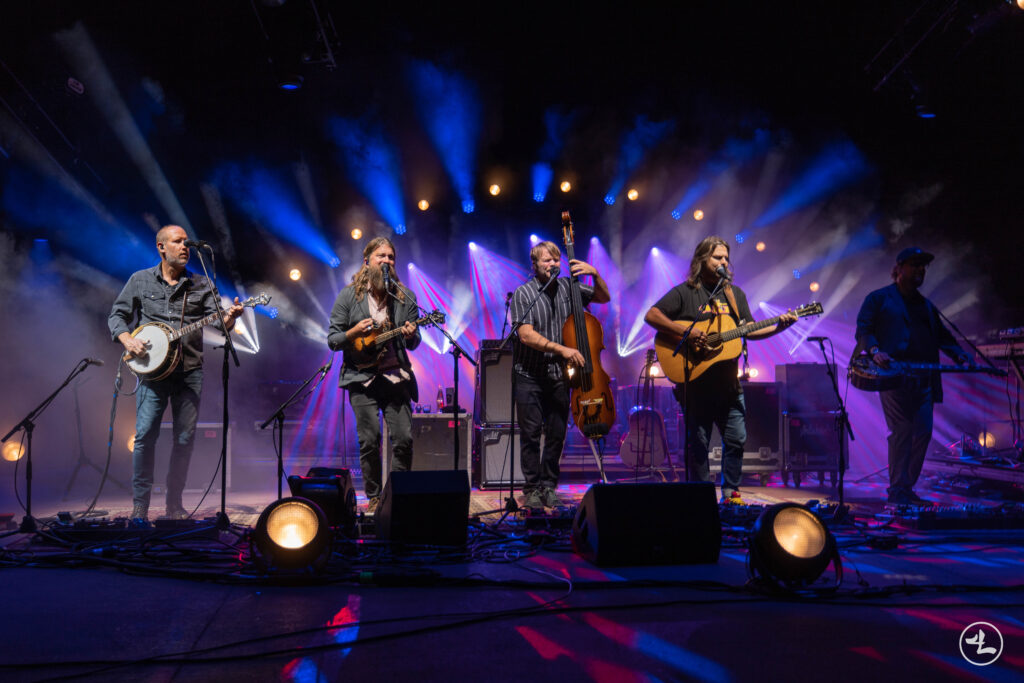 The band was welcomed with a standing ovation as they thanked everyone for being there, in addition to everyone watching from home as it was streamed. The set started with Bowling saying, "Let's get this thing started!". After playing a few warm-up songs, they announced a new song that they played which is set to be released later this year around Thanksgiving titled "Get Out Of Here". Once finished they took a quick moment to chat while encouraging everyone to reach out to their moms the following day, in reference to sharing and spreading their message of "One Love". Next came just about a 15-minute jam of them playing "Run or Die" as each member took turns leading the song up and down the line ending with two covers one by Stevie Nicks until they came to an end for a brief intermission.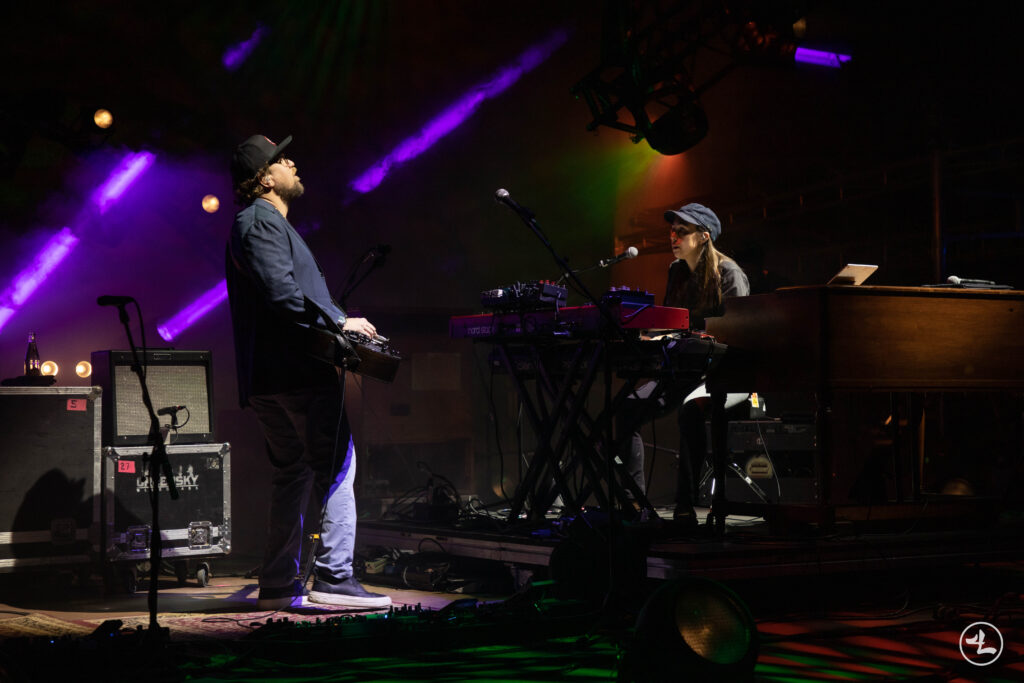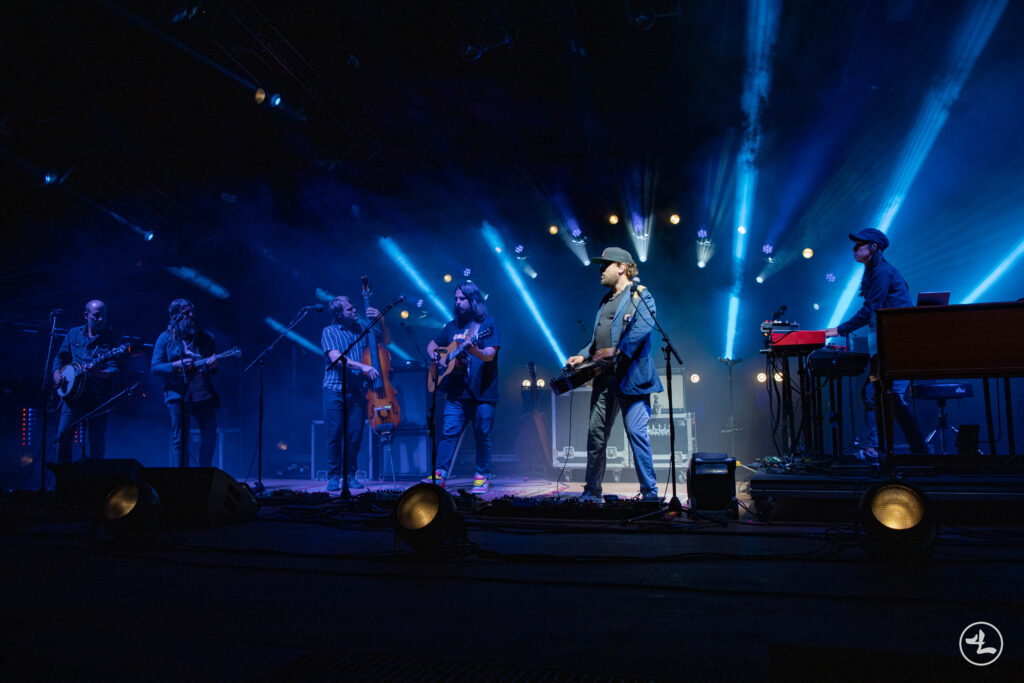 Now moving forward please excuse me, once again, this was my very first time seeing them perform live and I might not list everything perfectly moving forward as they truly embarrass the Jam band vibes by collaborating their biggest hits with a mixture of their other songs.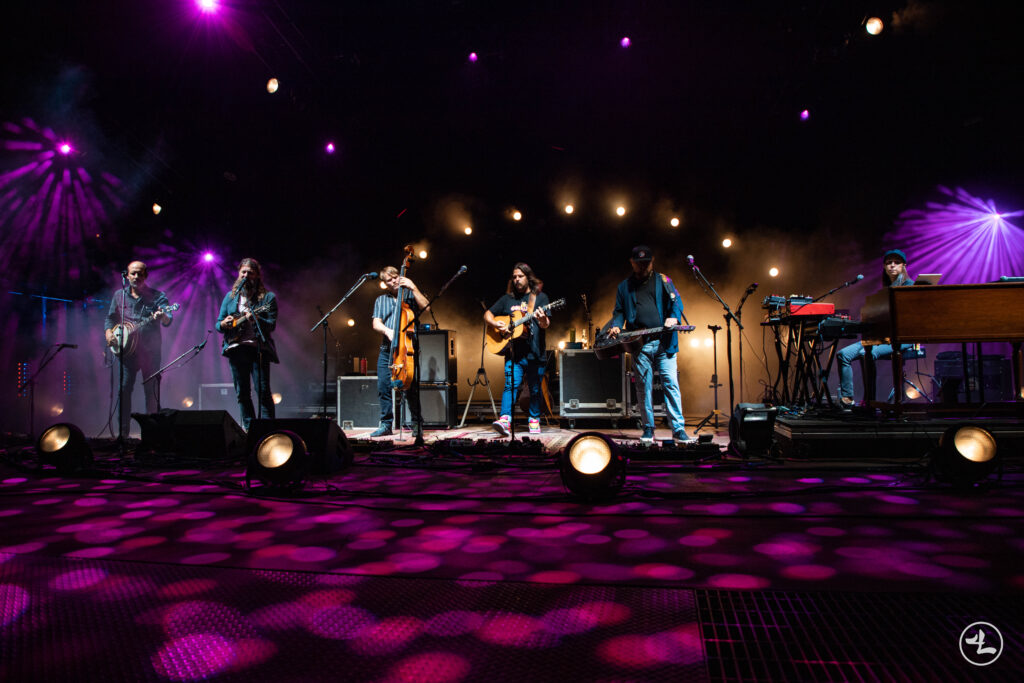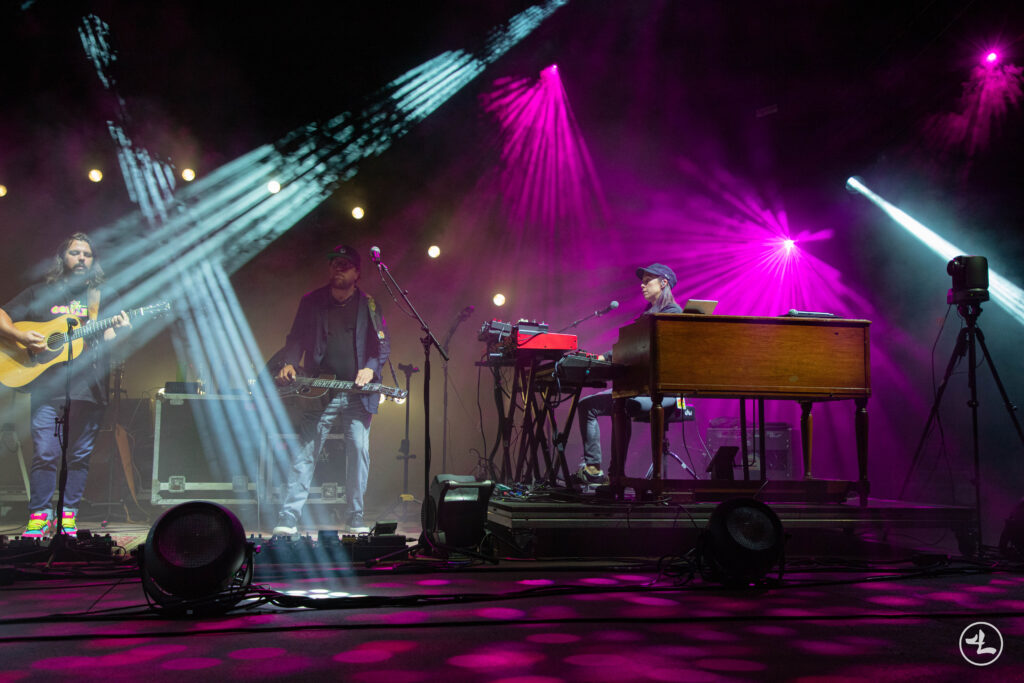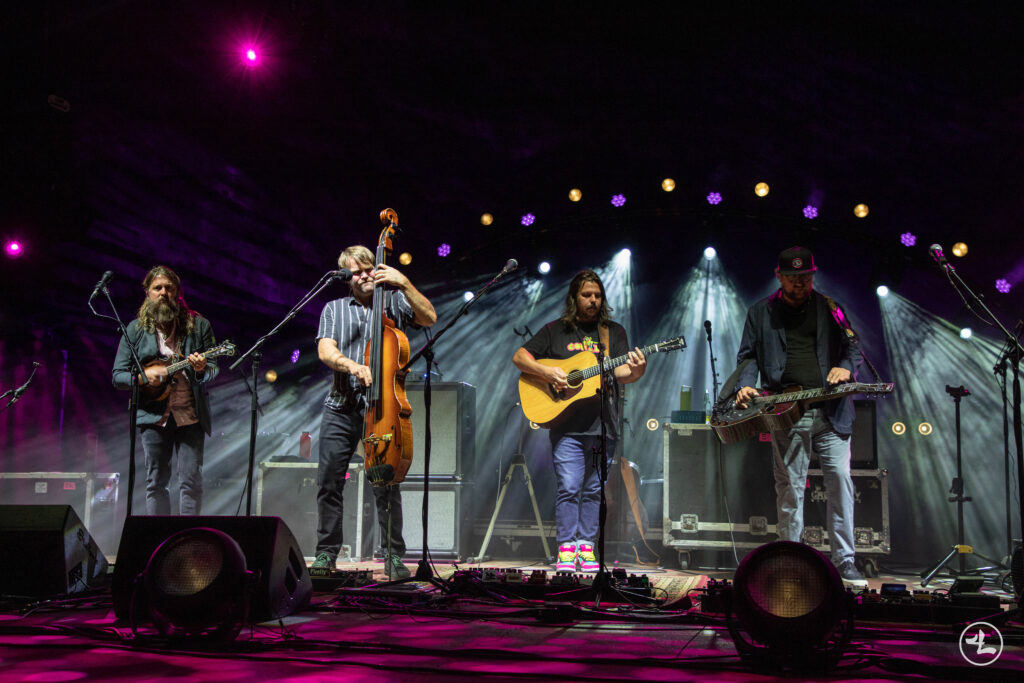 Opening the second half of their set Paul Hoffman asked if we were all ready to get back into things, cracking a joke that for some of the fans they were on their fourth or even eighth set. Then opening with some soft cords followed by the banjo, they played "Take Over" that faded into some heavy bass cords from Devol as it quickly turned in "Demons" which came in even more with some incredible finger magic on the key from Bowling that had the entire band bouncing in harmony to the melody of their instruments before ending the song. Looking to show some additional love they invited Torrin, Shawn, and Max Davies from the Kitchen Dwellers to cover a Jeff Austin song I believe titled "Run Down". Followed by an old western-style song that was carried in with yet another blasting bass line. Hoffman, then took a minute to shout out Momma Lulu a 95-year-old woman that was in the front row grooving that proves music can keep the soul young before playing a jam that lead into Monument which was personally one of my favorites to watch them play due to the pure energy of the up neat tune, they absolute killed this one. Next came "Reverend" a more heart-filled song, dedicated to their pastor friend in the crowd that just so happened to be his birthday, quite the birthday special if you ask me. They played a few final songs before ending the night out with "Don't Lie" as they all turned to the center of the stage to battle it out for one final jam session with each member showing off their skills before thanking everyone for coming out and wishing us all the best of luck until our next gathering. I couldn't have been more thankful to cover this show as there's no doubt in my mind that I've found two of my new favorite bands!
Read more about Greensky Bluegrass here.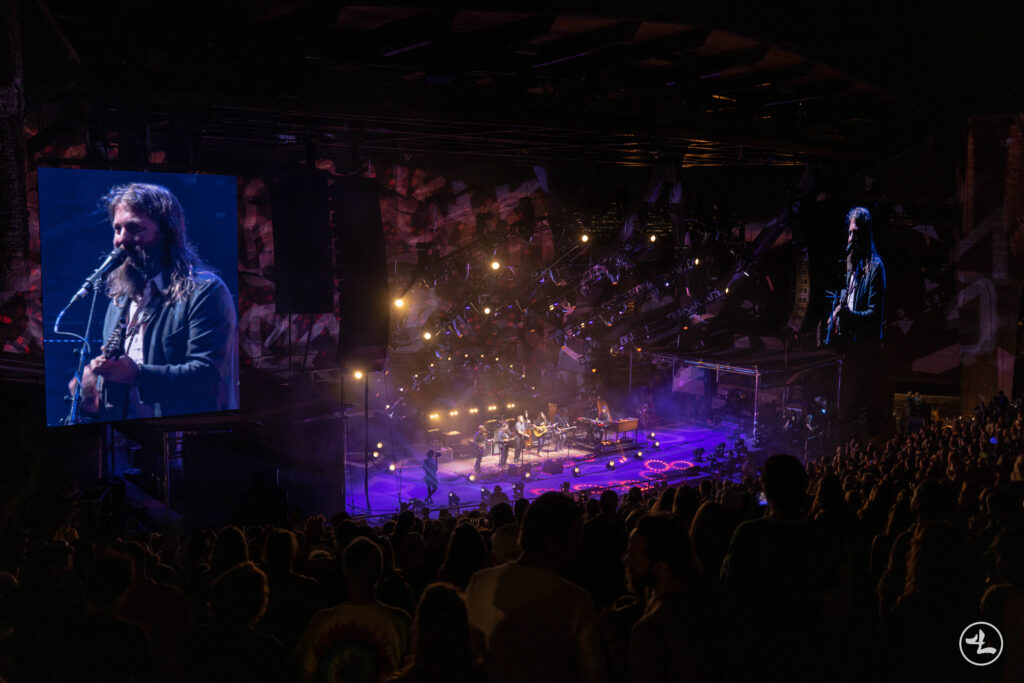 Links
Greensky Bluegrass – https://store.greenskybluegrass.com
Kitchen Dwellers – https://www.kitchendwellers.com