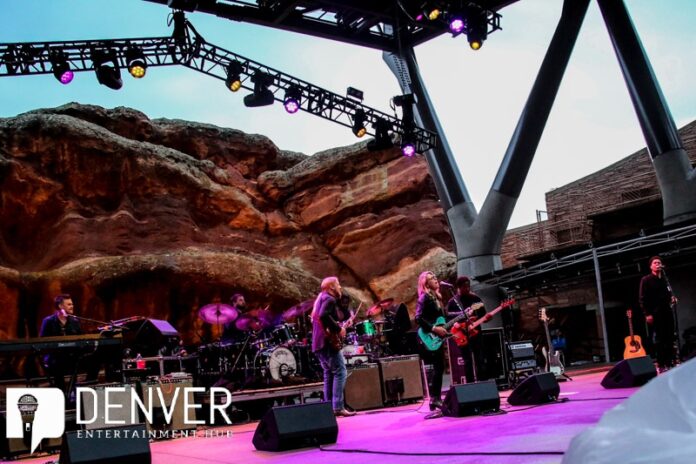 After Friday night's hailstorm, Tedeschi Trucks Band ended their two-night run at Red Rocks with a gold medal performance on Saturday night. A slight drizzle didn't keep fans from filling the iconic outdoor amphitheatre to listen to the Blues/Rock sound.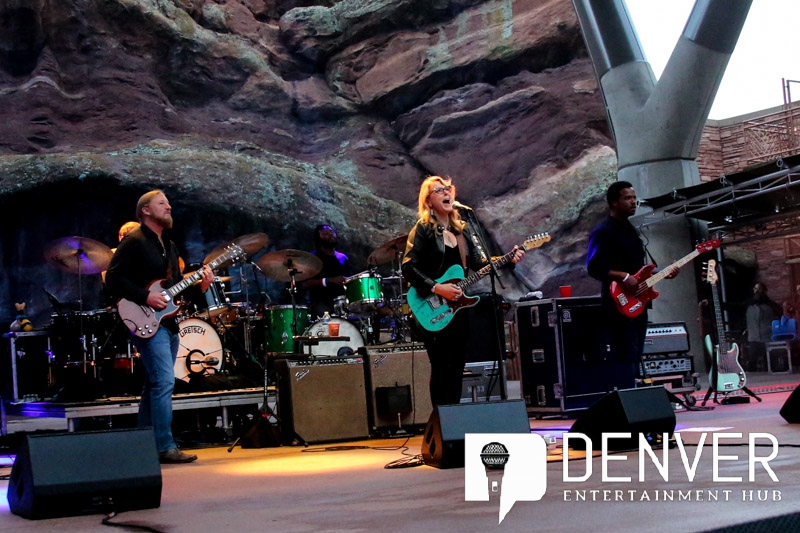 Featuring Derek Trucks on guitar and Susan Tedeschi on guitar and vocals, this duo led a scaled-down version of the 12-piece band, as was created during their COVID live-streaming Fireside events. Joining the band for two soul-filled sets was Brandon Boone on bass, Gabe Dixon on keyboards and vocals, Mike Mattison providing harmony vocals and playing acoustic guitar, Tyler Greenwell on drums and percussion, and Isaac Eady on drums. Musician Nels Cline (WILCO) also sat in with the band during the second set.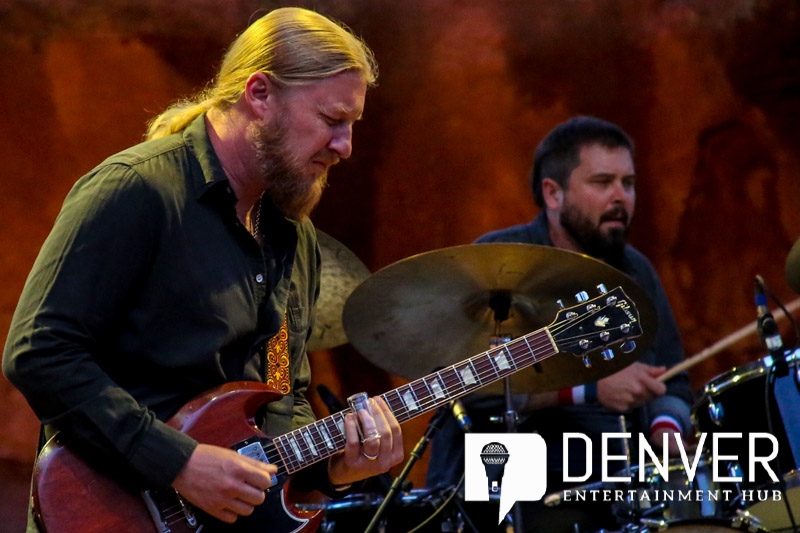 SET 1:  I've Got a Feeling (The Beatles), Made Up Mind, Let Me Get By, It's So Heavy, Just as Strange, Get Out of My Life, Woman (Allen Toussaint), Midnight In Harlem, Had to Cry Today (Blind Faith).
SET 2:  Don't Want You No More (The Spencer Davis Group), It's Not My Cross to Bear (The Allman Brothers), High & Mighty, Shame, Looking For Answers, That Did It (Bobby Blue Bland), Dreams (The Allman Brothers), I Want More, In Memory of Elizabeth Reed (The Allman Brothers).
ENCORE: Bound for Glory.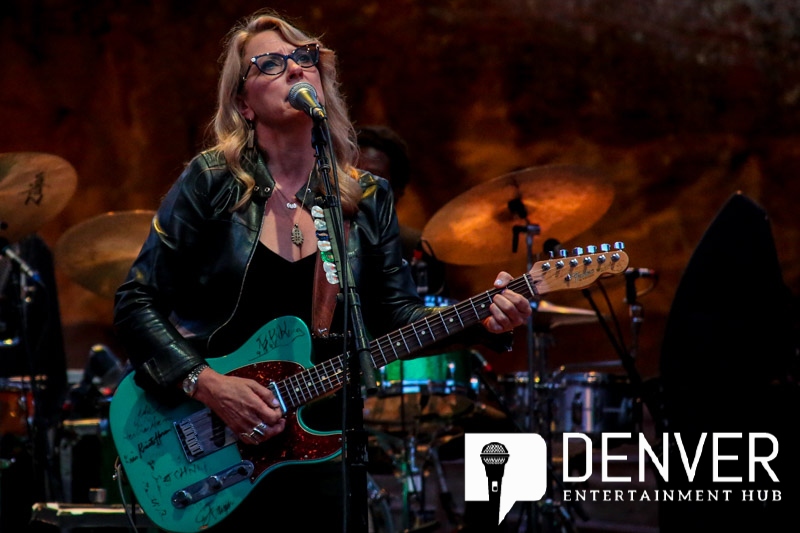 The Wheels of Soul Tour starts back up in 2022 with Los Lobos and Gabe Dixon also on the bill. For more information, check the Official Website of Tedeschi Trucks Band.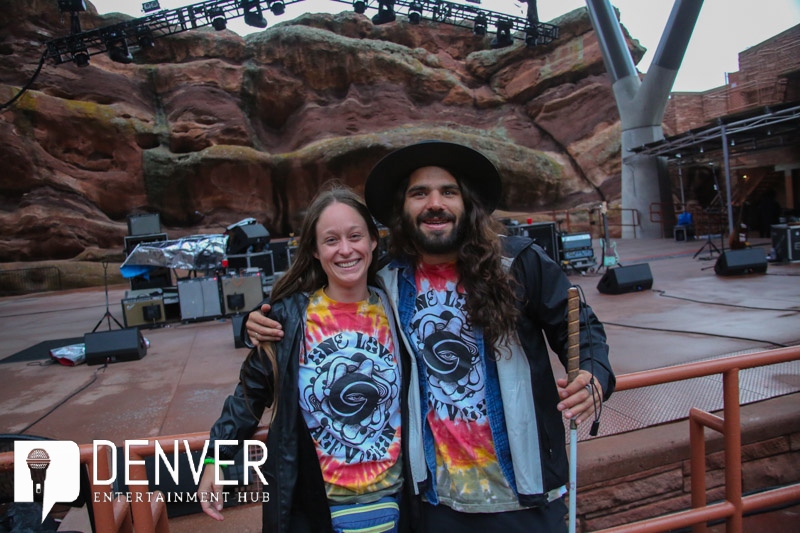 In attendance was Anthony S. Ferraro, right in the middle of his Blind Busking Tour. Check out this Paralympic Athlete and Asfvision at http://Asfvision.com. One Love.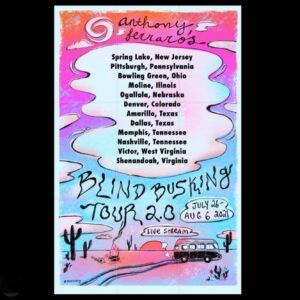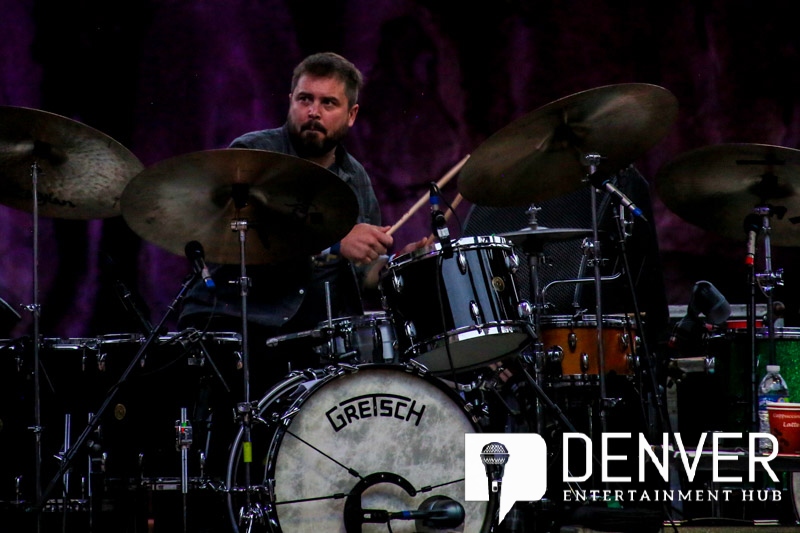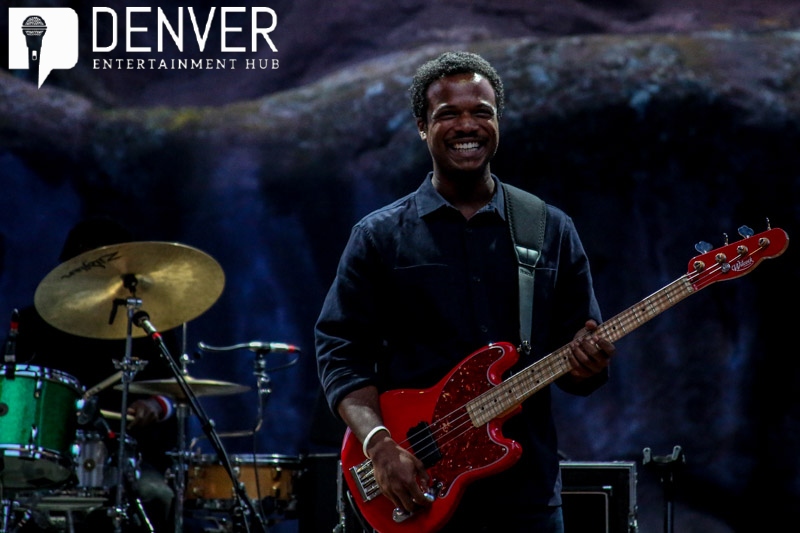 Previous DEH Coverage:
07/27/19 TEDESCHI TRUCKS BAND ROLLS OUT WHEELS OF SOUL 2019- 5th Annual Summer Tour at RedRocks Amphitheater
Wheels Of Soul; 7/29/18 Tedeschi Trucks at Red Rocks, with The Marcus King Band and Drive-By Truckers
7/29/17 Wheels of Soul Tour; Tedeschi Trucks Band, The Wood Brothers, and Hot Tuna