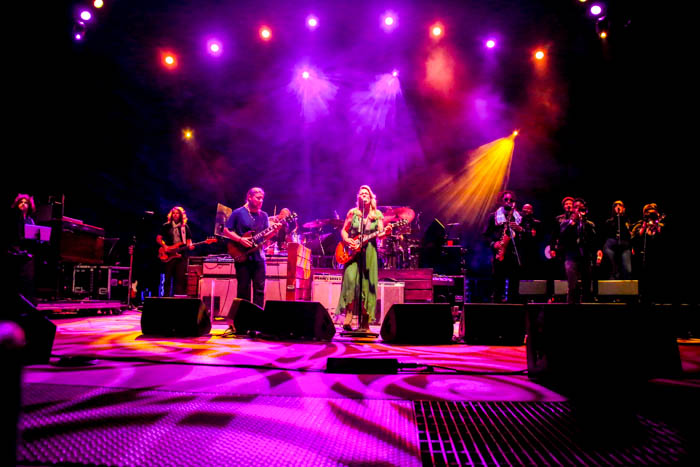 The Wheels of Soul Tour stopped for a weekend stint at Red Rocks in Morrison, Colorado. Playing to a sold-out crowd on Saturday night, Hot Tuna, The Wood Brothers, and Tedeschi Trucks Band
would have blown the roof off of any other venue. Luckily, the open-air Red Rocks Amphitheater was able to accommodate the event beautifully. If you were there, then you know what a magical night it was. If you weren't there, then it will seem something of a myth. See more pictures on the slideshow here.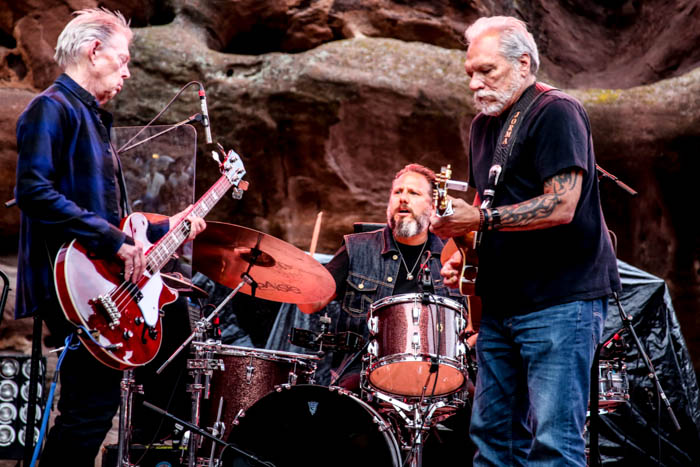 Hot Tuna, hailing from San Francisco, CA, with 40+ year history of playing their Blues Rock, Classic Rock, Psychedelic Rock and Jam, had Jack Casady on Bass, Jorma Kaukonen on Guitar and Vocals, and Scoota Warner on Drums. You'd think with such a deep history, Hot Tuna would have played Red Rocks a lot sooner than now, but they seemed to appreciate the atmosphere of the pumped up crowd who was more than ready to show their gratitude for the band. Check the Hot Tuna website for more information at hottuna.com.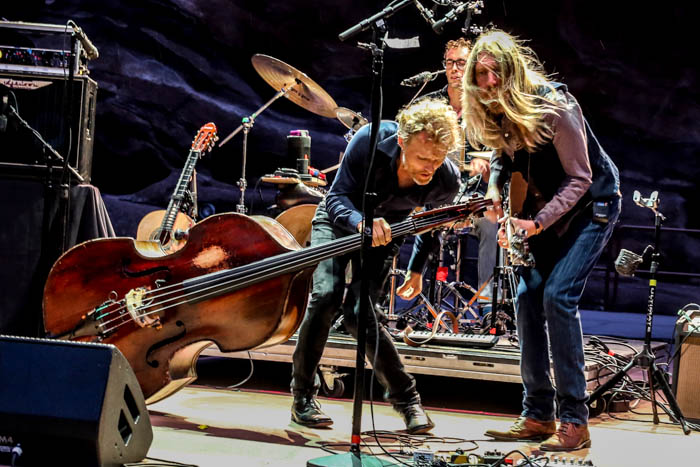 The Wood Brothers, a rocking trio based out of Nashville, TN, were up next playing Americana/Folk Rock/Rock. The harmony blend of the two brothers Oliver Wood on Vocals and Guitar and Chris Wood on Bass and Vocals paired nicely with great harmony blends as they showcased they Bluesy-roots sounds as they were supported by Jano Rix on Drum. Not only is Chris Woods a renowned stand-up bass player, but he is also an awesome dancer with some fast feet and groovy moves. Despite a few drops of rain blowing in the wind, The Wood Brothers had fun on the stage and the crowd loved it. Follow The Wood Brothers at www.thewoodbros.com.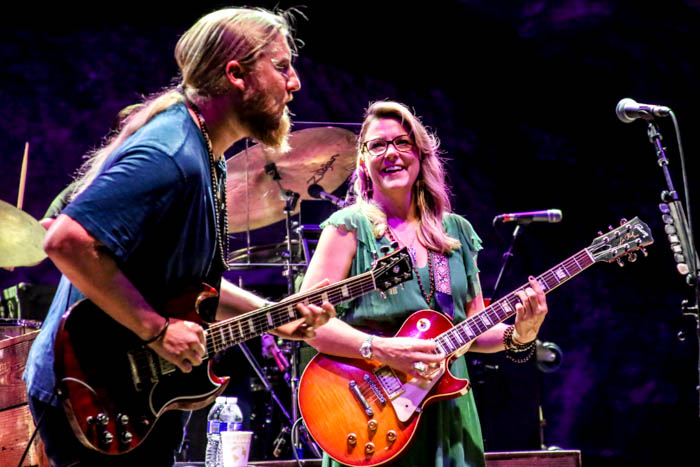 The Headliner! Touring out of Jacksonville, FL, Tedeschi Trucks Band featuring Derek Trucks on Guitar and Susan Tedeschi on Guitar and Vocals, had their exceptional 12-piece band hosting a Rock, Blues and Jazz party that went late into the night. (Well, as late as the rules of Red Rocks allowed.) Undeterred by a few technical glitches at the beginning when Tedeschi was having difficulty hearing some other instruments in her monitors, Tedeschi Trucks Band gave a performance to be remembered. They band also included Tim Lefebvre on Bass, Tyler Greenwell on Drums, J.J. Johnson on Drums, Mike Mattison on Vocals, Mark Rivers on Vocals, Alecia Chakour on Vocals, Kebbi Williams on Saxophone, Ephraim Owens on Trumpet, Elizabeth Lea on Trombone and Carey Frank on keyboard. Track Tedeschi Trucks on their website, www.TedeschiTrucksBand.com. What a mix! What a night!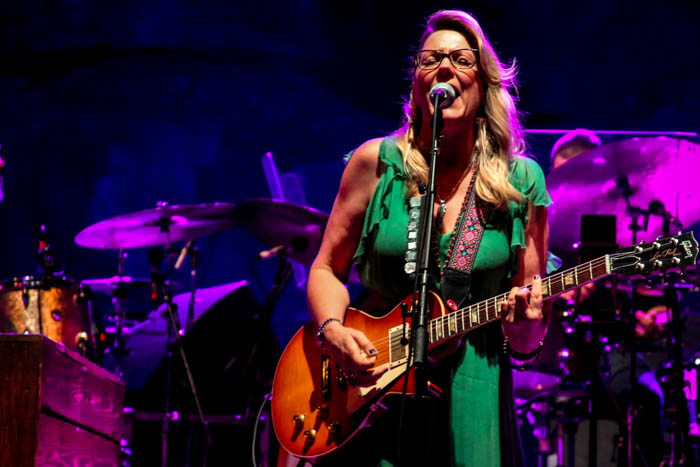 The Wheels of Soul Tour plays again TONIGHT (Sunday) at Red Rocks, and then rolls on to Utah and Montana.
See more pictures on the slideshow here. 
Michael Franti & Spearhead Red Rocks 7-13- 17 – Love Out Loud tour 2017