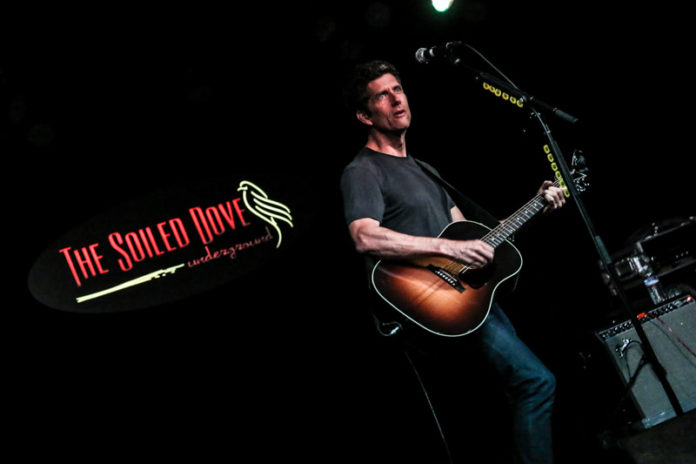 Looking around the Soiled Dove Underground; hidden behind the stage and the lights.
Searching for signs of Kevin Griffin; it's gonna be a good night.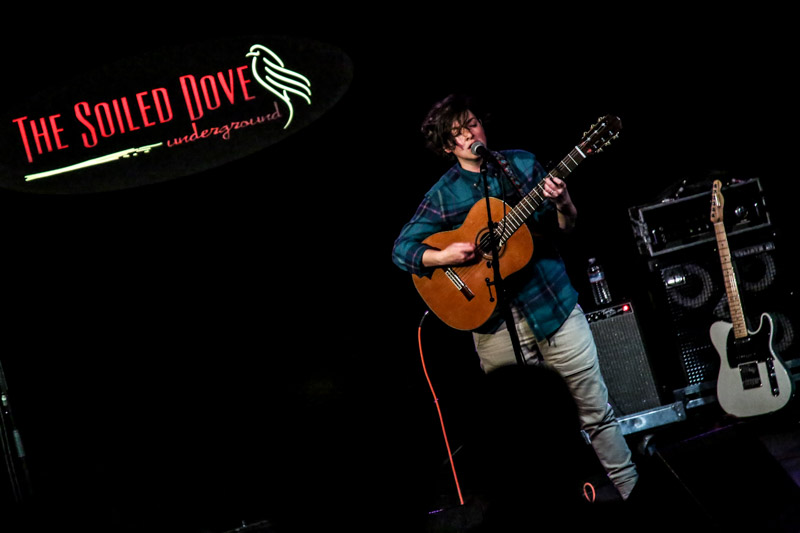 Sinclair, a singer-songwriter and guitarist, who was raised in New York and is now living out of Nashville, started the night singing Let's Be Legends, then kept the passion going with Drop-Dead Knockout, a tune with killer Spanish guitar sounds. She also sang about her wife, Natalie, with a song titled Natalie, and got the crowd warmed up with a few laughs and Rob Thomas and Santana's Smooth. Sinclair got a few "Ole's" shouted to her on her next song, Barcelona, before giving us all a life lesson with Heaven On Earth; you can choose to make things better. Or worse. Pop Champagne was the closer, a song she had written with headliner, Kevin Griffin. Sinclair impressed listeners and let them know that she'd be coming back through Denver, when she gets her full-length album in books. We'll be ready!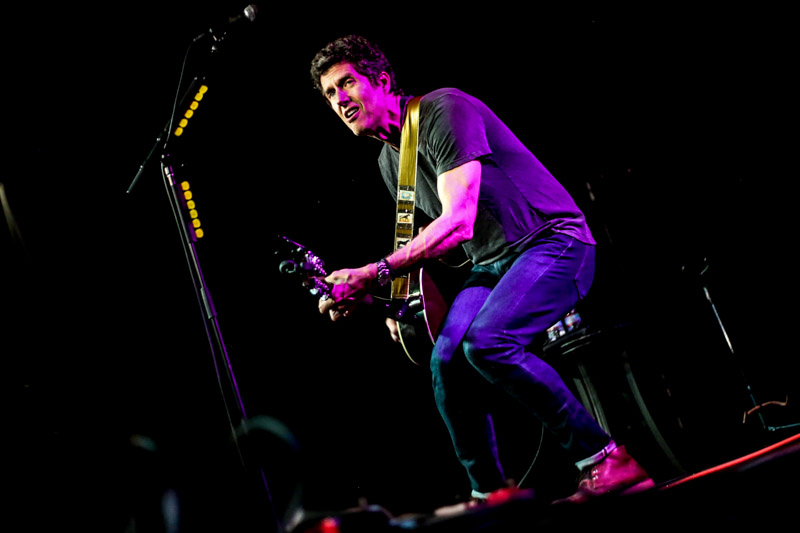 Kevin Griffin's set took a tone of gratitude. Griffin explained that he was feeling grateful in his position in life and grateful to be in Denver to share his stories and music. Griffin started his set with Better Than Ezra's recognizable hit titled Good. Nice work getting that one out of the way first. Griffin entertained with more BTE songs, tunes he had written with other artists and fun covers to keep the crowd grooving throughout the night. Find the full set list below. Yeah, you could say it was good, so good. Keep with the Kevin Griffin and his tour at www.kevingriffinmusic.com.
Read the DEH interview with Kevin Griffin here.