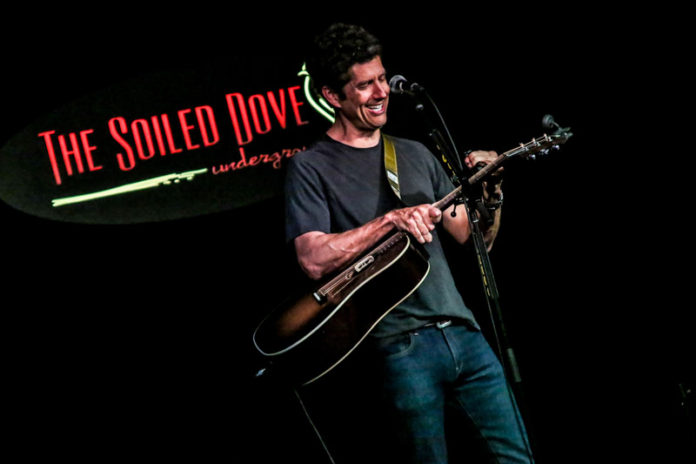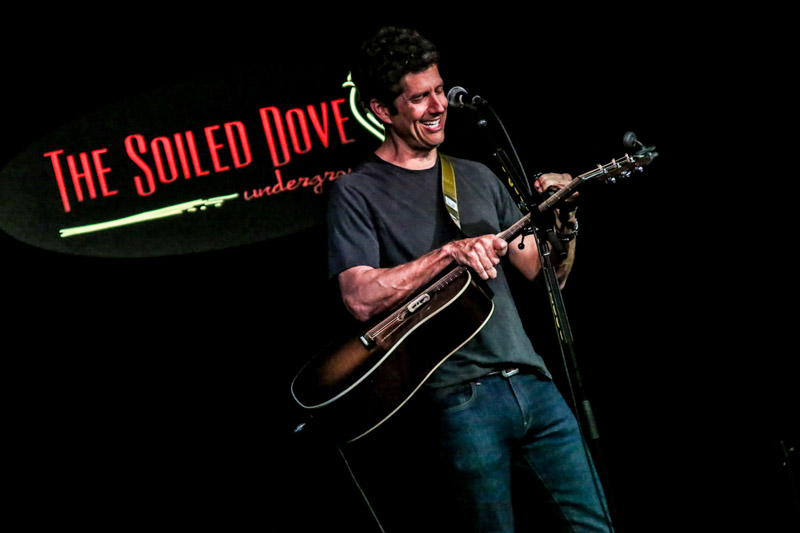 Kevin Griffin, of Better Than Ezra, will be performing solo at the Soiled Dove Underground on Wednesday, November 6 and Thursday, November 7. Al Sperry from DEH caught up with a quick Q&A over the phone.
DEH: What childhood memories do you have of growing up around music?
KG: There was music all around my home. It was Elvis. It was the Beatles. It was Joe Cocker. My parents were really into music; Janis Joplin, so it was always around me and the house. And then when I was about 5 years old, my dad got my brother and me, as I had an older brother, he got us a stereo and turntable. He gave us, and kind of randomly picked, some albums that may have been big albums at the time. He got us Led Zeppelin-Houses of the Holy, Stevie Wonder-Innervisions, Grand Funk Railroad-We're An American Band, and a Canned Heat album, and a Sly and the Family Stone album. It was such great pulls by my dad, and those really became the blueprint for me as a kid. And then you know, I got into heavier rock because I had an older brother. And in the 80s, like in junior high or elementary, it was alternative and stuff, college rock.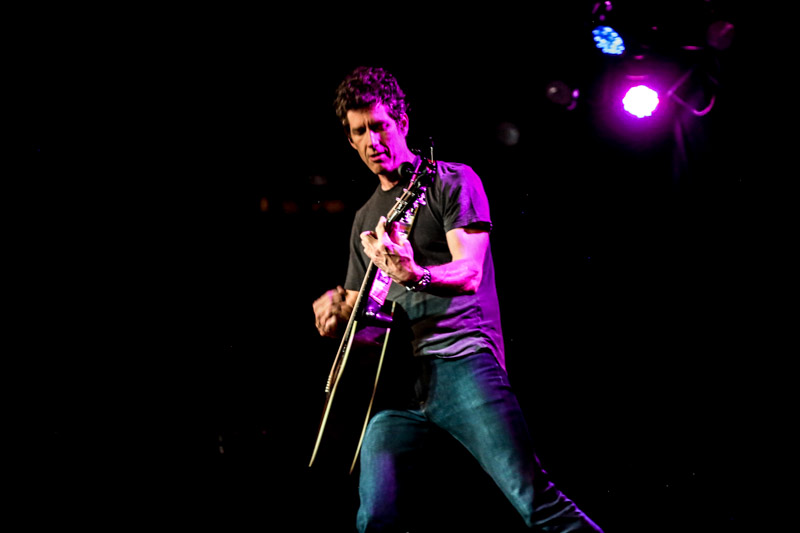 DEH: When or how did you know singing and imitating other singers was going to be a good thing for you?
KG: You know what, I think, like most artists, you start off by playing other people's songs, and I just had an ability to kind of mimic other singers. For some songwriters, that's actually a detriment because they can't turn it off. They end up not having their own voice, figuratively and literally. But knock on wood, that wasn't a problem for me, so I realized early on that I could just imitate some singers, whether it'd be Dave Matthews, or Peter Gabriel, or Aaron Neville, or Neil Young, or Ryan Adams, so it's kind of fun to do and the crowd always loves it. I sometimes surprise myself when I'm doing one, and that it actually does sound like that person. I'm not going to get up there when I play and wow people with my guitar chops. I'm not a virtuoso. I'm a silly guy, so I like having fun on stage and I use that as an asset.
DEH: How was the transition to Nashville and even further, how did you get going with the Pilgrimage Festival?
KG: I grew up in New Orleans, and I lived in other places, but I lived in New Orleans until Katrina hit in 2005, and then I moved out to L.A., where I lived after college in the 90s, and that was great, but I had 3 kids and I knew that L.A. just wasn't the place for me in the future. It wasn't where I wanted to grow old. It's not a place you think about growing old in, you know. I was already writing out of Nashville and had a country hit in 2011 called Stuck Like Glue, for Sugarland. I was like, I want to get back South; I want to be in this songwriting community. And it was really kind of prescient of me in hindsight that I was like, wow, I could see a movement to Nashville and I left and went to Nashville. And that was right before the big wave of Nashville being the hot city happened. So the transition was pretty natural. It's a southern town. I'm a southerner. I could be near SEC football and the Gulf Coast and the East Coast. Most of my touring is over near there. Most of my touring goes from the Denver area, the Rockies, to the east, so that was really natural. Then when I was there I saw so much opportunity in Nashville and so much opportunity in Franklin, TN, where I lived. I took a job one day and saw this amazing farm, Harlinsdale Farm in Franklin; a 250-acre farm. And I instantly saw this festival in my head. One that was multi-genre and family-friendly and kind of had the DNA of Jazz Fest in New Orleans. I just knew. I ran home and called some friends and we started this crazy idea of having this festival.
DEH: With the songwriting, how do you decide which songs to keep for yourself and which ones to give to others?
KG: I kind of know. It's really kind of, kind of… it's a business decision often. You say, like Collide for Howie Day, I knew Collide was a hit. Well, I knew it had the potential to be a hit. Let me go back. Just because a song has all the earmarks of a hit, all these other things have to happen; the label, the artist, the money behind it to get to people's ears. You have to make a decision; what's the best vehicle to take this song where it needs to go, or where it deserves to go. Sometimes that's been Better Than Ezra, sometimes that's been another artist. So I really just look at where I'm at or the band is at, professionally, or which artists I'm working with. I'll have a song idea, and I'll be writing with an artist that day, and I'm like, I don't think this artist is in the position right now to be the person to sing this song, so I'm not going to play that song for them, so I'll play this other song. You don't always get it right. You don't always choose the right artist to perform or record your song, but sometimes you do and when you do, you are very happy.
DEH: When an artist wants one of your songs, do you meet them and show them or vision or do you let it go and let them create a vision?
KG: Usually, it's when I've written with that artist. Some writers pitch a finished song to artists and they get them cut that way, but that's not where I've had success. Usually, it's been when I've written with a particular artist. I'll bring them the idea, and then we'll finish it together. That said, once they say, yeah, I love the song and they send it to the managers and publishers, and labels and stuff, then it really becomes their song as far as how they want to do it. And you just hope, if I'm not producing it, you just hope they get it right.
DEH: How did your solo album, Anywhere You Go, come to be?
KG: There was a group of songs…. It was two things. It was a group of songs I was writing that were not Better Than Ezra songs and they weren't songs that I would pitch to another artist. And also at the same time, I was wanting… I just started doing solo shows, like playing the Soiled Dove and touring on my own and really enjoying it. And this group of songs was the right kind of songs for me. And I was thinking I've never done a solo album, that's crazy. So those things conspired and it was really just me listening and going back to my song catalog and my record collection and listening to Neil Young Harvest and 70s rock, and with new bands like Dawes and Head and the Heart, even Ryan Adams. You can't say Ryan Adams now because he's kind of a persona non grata, but just being inspired by music that had one thing in common, which is minimal production, kind of classic instrumentation, great lyrics, narrative lyrics, and that became the backbone of the record.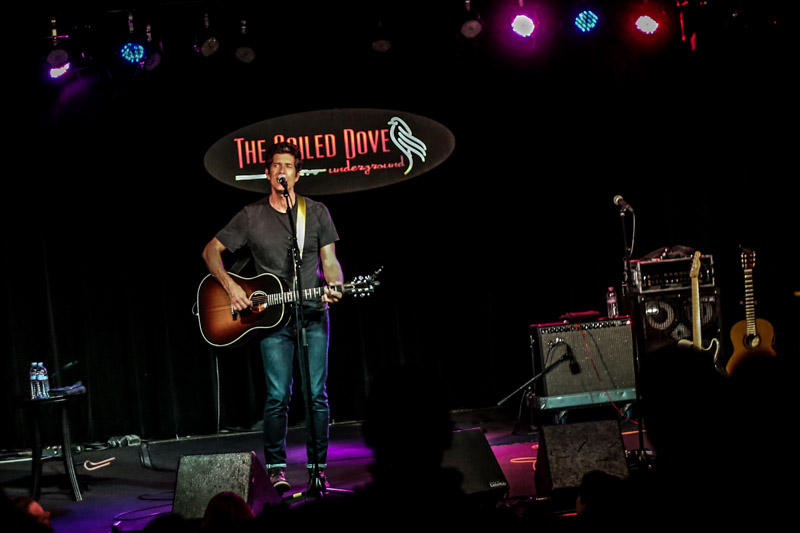 DEH: How is solo touring different from touring with a full band?
KG: Well, I do it all on my own. When I'm solo, man, it's me. It's me. A lot of times I'm setting my stuff up and I don't have the guitar tech, the front of house support. When it's the band, I have all my friends and bandmates that's I've been with forever. We've got a big crew. When I'm solo, it's a real stripped-down entity. I'm playing smaller places. You don't have the budget to hire all those people. I go out with one road manager. I do all my own stuff, and it's really fun. It also keeps me humble because it's kind of how I started out; doing it myself, hustling. I really like that. And I love doing the other tours and other things I do that are a much bigger production, playing in a big amphitheater or something like that. I just like playing. I like entertaining people. I like playing music, so I enjoy the characteristics of both.
DEH: What do you like about coming to Denver?
KG: Oh man. Well, I love Colorado. I lived for a little over a year in Aspen Snowmass in the early 90s. I've come there for years going to ski and we always make sure we spend some extra time when we're in Denver. But look, I love the restaurants. I love the vibe. I love the hiking. And actually when I'm there; I'm playing two nights at the Soiled Dove and on the second day, I'm going to wake up early and go up to Boulder and there's the best hike right off of Pearl Street at this little park that has this amazing hike that takes you two hours, so I'll go spend some time. I'll probably hit Cherry Creek Mall and that area, then I'll head over to Boulder.
DEH: Any final thoughts as you prepare for Denver?
KG: Come out to the Soiled Dove. It's me playing the Better Than Ezra hits, songs I've written for other people, a lot of covers, a lot of impressions, and just fun. It's a good time. It's not your normal quiet, serious singer-songwriter show.
Click here for tickets to the Soiled Dove Underground.