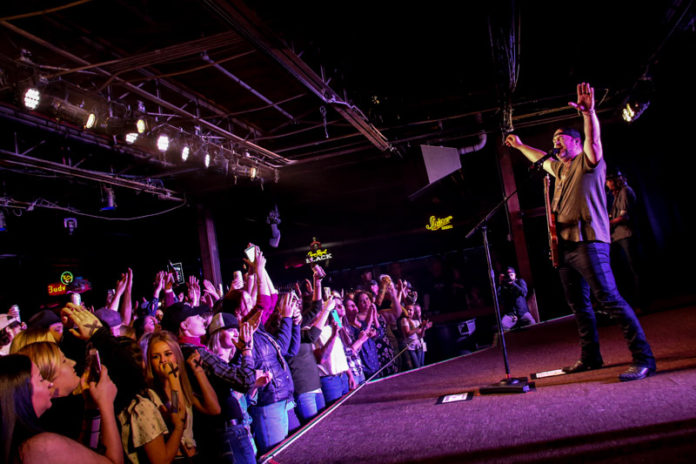 After a sold-out Saturday, you'd think a Sunday night show at The Grizzly Rose might be a little subdued, but if it's night two of Lee Brice, and you add in Kimeul for a dance lesson and Nathan Dean & The Damn Band, the party continues. Featuring Nathan Dean on vocals and guitar, Kody Raine on guitar and vocals, Nick Miranda III on bass and vocals, and Bill Bogan on drums and vocals, the Arizona-based band mixed in solid country hits, 90's throwbacks, Red Dirt music, and an abundance of original tunes, that included songs off their current release Citizen of the Universe.
Read the DEH review of Citizen of the Universe here.
Nathan Dean & The Damn Band don't use setlists, so they keep the listeners guessing what's going to be next. ND&TDB played right to the audience's hard-working livers with their own song, Cheap Liquor. Next, they dialed up Calling Baton Rouge, then send it back to another original, Son Of A Gun. Then, they went Head Over Boots and took it right down to the Chattahoochee to set up their pyramid of cans, just in time for One More Bender and Make Me Wanna. Nathan Dean & The Damn Band kept the party theme going with Tom Petty's Last Dance With Mary Jane before slowing things down with an original tune, When I'm Gone. They didn't slow things down for long as they cranked out 90s anthems for Sold, Should've Been a Cowboy, and Pickup Man.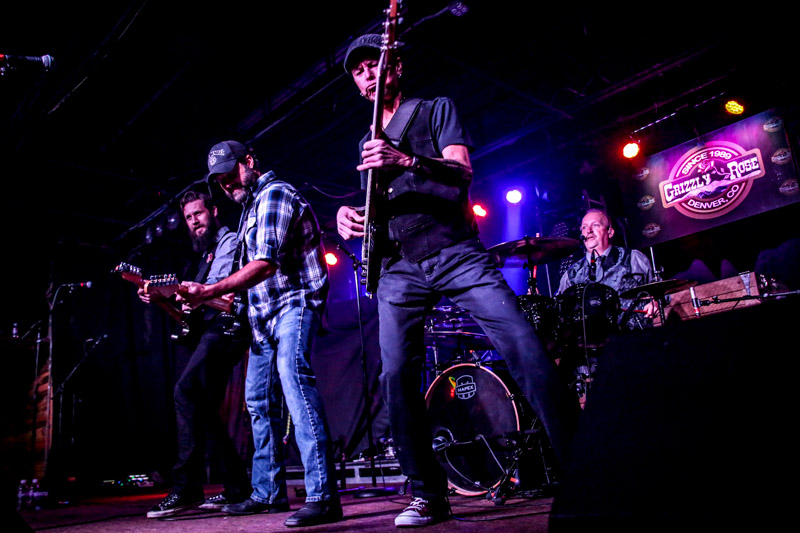 With "Another day, another dollar, If you want something in this life, just grab it by the collar", ND&TDB reached into listeners' hearts with solid advice in a song titled From Me To You, before hitting Classic Country sounds on Tennesee Whiskey and hitting the crowd with That's My Kind of Bar. The Grizzly Rose; that's my kind of party! Never to be outdone on the final song of a set, like Halloween night when they ended their first set, while they were dressed like the Beatles, with Hey Jude, Nathan Dean & The Damn Band ended their set with a rocking rendition of Queen's Somebody to Love.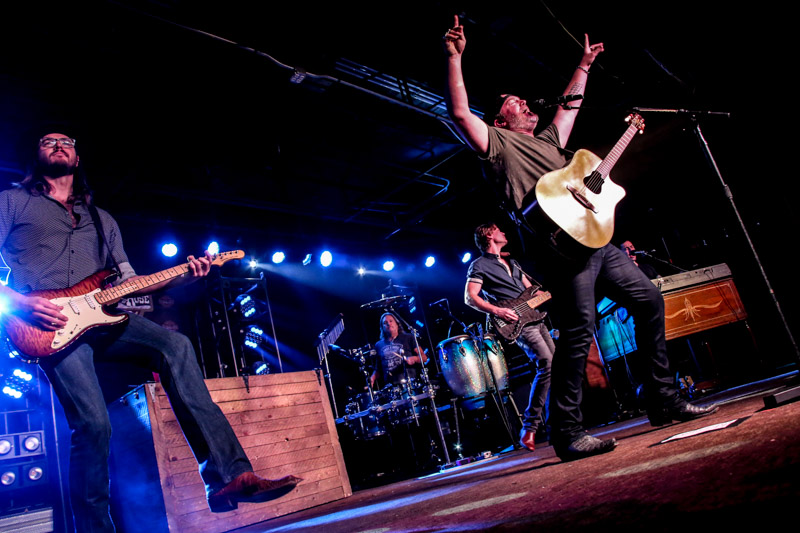 Lee Brice started out as a songwriter, then decided to release his own album in 2010. He's been turning out Country hits ever since. Brice and his band kept the festive atmosphere afloat as he made sure everyone knew that Sunday was still the Weekend, with his first song.
Brice interacted with front-row fans as they serenaded him on songs such as Love Like Crazy, Hard to Love, Rumor, I Drive Your Truck, I Don't Dance, and Boy. Find the full setlist in the photos below. Check www.leebrice.com for more information.