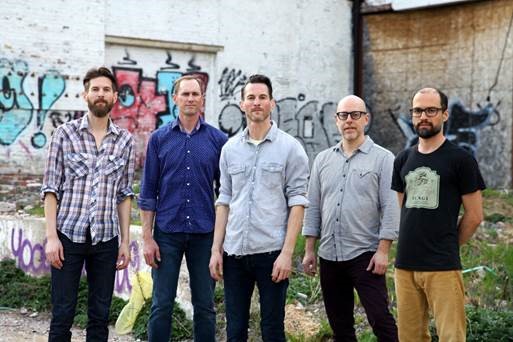 Lotus is heading to Denver for two shows next weekend, 4/26 at Summit Music Hall & 4/27 at Red Rocks Amphitheatre. As they gear up to make the trek, Alan Sperry caught up with Lotus member, Luke Miller.
——————————–
Lotus has been a Jam Band powerhouse for 20 years. How did Lotus get started and how has Lotus progressed over the years? Can you give a brief history of the band?
We started in the same college together. It was kind of a small school, and the first day had us looking around to see who had similar interest in jam bands. We got together and just started jamming and trying to put together some music. It was a right time, right place kind of thing.
As far as progression, it's been a snowball of picking up different styles and trying out different things over the past two decades.
What are your earliest memories of music growing up? Biggest influences?
I remember, in middle school and high school, getting into the Talking Heads and U2. I discovered music for myself. My parents weren't big music fans, so I was searching out for myself.
What's the best part about touring? What's the worst?
I would say the best part is being able to have a stage and venue to present the music that I've written, and to have a live interaction with that music with an audience. The worst part is definitely having to travel, and the grind of being away from home and not having your regular sleep and creature comforts.
How are things on tour and in the studio different now from when Lotus first got started?

When we're getting on the road, the early days were in the van; everyone packed in there, driving ourselves. This was pre-cellphones, so we'd use big print outs from MapQuest to find where we were going. It was all a little bit hectic, but luckily we were all young and could handle it back then. So now it's a little more dialed in with a tour bus and catching flights.
It's easier using modern systems. We can hear ourselves more and go through longer soundchecks to get ourselves dialed in. In the studio, it changes album by album. It's less of progression over time, and more like we're deciding how to do each individual album. This last album we decided to do live in the studio, instead of doing track-by-track over dubbed.
What's your favorite song to play from the new release, Frames Per Second?
I like playing Aquamarine. It's got a fun bounce to it and it has a part where the crowd can sing along. It's got room for exploration in the jam. It has a little bit of everything.
What changes will die-hard fans notice with Frames Per Second? Compared to previously released music.
I'm not sure. It's a long album, 19 songs. It's all instrumental, so that's similar to most of our other albums. They might find a little more of a funk influence in there this time as compared to other albums.
How does a Jam Band write songs? What's the process?
Myself and my brother Jesse write demos and work them out. Then, we'll get together with the whole band. Everyone knows their part, so we shed the details with the full band and work out little things of what might make it better live. For me personally, it's a long process of coming up with an idea and listening to it and working it over and over, and trying as many different combinations as I can to see what feels best, and smooth out all the conflicting parts and try to add interest. It feels like you're slowly working from this giant slab of marble and getting rid of the excess to get the perfect statue hopefully, or at least as close as you can get.
How do you guys decide on the set list for each night?
I take care of writing the set list. Usually the first thing I do is look at what we played last time we were in that city and eliminate some of those songs. Then I try to get a mix of different styles from all of our different albums. I get a little bit of everything in there, mix in some classics and some fun curveballs. When I get that list together, I try to come up with a good flow so the energy builds, try to work in some slower moments and some faster moments, and then try to figure out different ways we can do the songs. It's a bit of a process, but it leads to a unique show where we have places where we can take some changes and places that we know are going to be moments we know we can deliver on.
What keeps you busy when you're not playing and writing new music?
I like to go to the rock-climbing gym and I have a greenhouse that I recently built at my house. I've been building that up, getting new plants in there and figuring what grows. That's what takes up some of my time.
What advice can you give to new listeners in Denver that are going to see you for the first time?
Check out the Frames Per Second documentary, I guess you can call it. It's basically the video of us performing the album that we recorded live and that give people a nice taste, especially of the new songs and us playing our instruments and interacting.
What are you most looking forward as you return to Denver next weekend?
One of the most unique things at Red Rocks is that the crowd is above you instead of below you. We get that are very few venues, so I'm looking forward to looking up at that crowd and seeing familiar faces and some new faces, and seeing people having a good time.
See you next weekend, Luke!
Lotus; 4/26 at Summit Music Hall & 4/27 at Red Rocks Amphitheatre