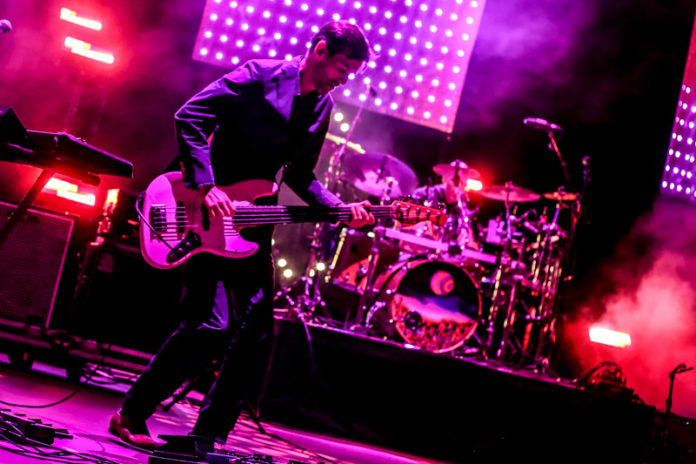 Hot off a show in downtown Denver on Friday night, Lotus made their valiant return to Red Rocks on Saturday evening.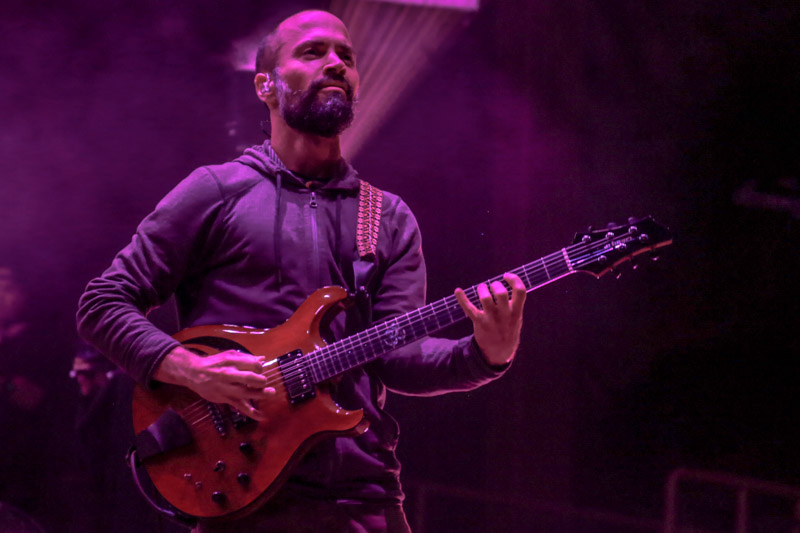 Featuring Mike Greenfield on drums, Jesse Miller on bass, Luke Miller on guitar & keys, Mike Rempel on guitar, and Chuck Morris on percussion, Lotus quenched the musical thirst of those in attendance. Promoting their newest release, Frames Per Second, Lotus finished off the full night of electronic, jam band sounds.
Read more about Lotus and their newest release, Frames Per Second.
Read the DEH interview with Luke Miller.
Magic Beans, out of Boulder, started the show with huge smiles as they were being egged on by adoring local fans. You could genuinely tell that band members, Scott Hachey on guitar and vocals, Chris Duffy on bass and vocals, Casey Russell on keys and vocals, and Cody Wales on drums, were enjoying every second on the stage of the classic venue of Red Rocks as they shared their Colorado jam band tunes. "This is the part where you feel good." Damn straight. It was a beautiful night with great weather, engaged fans, with wind slowly blowing a little smoke upon the city. Look for a new release from Magic Beans this summer.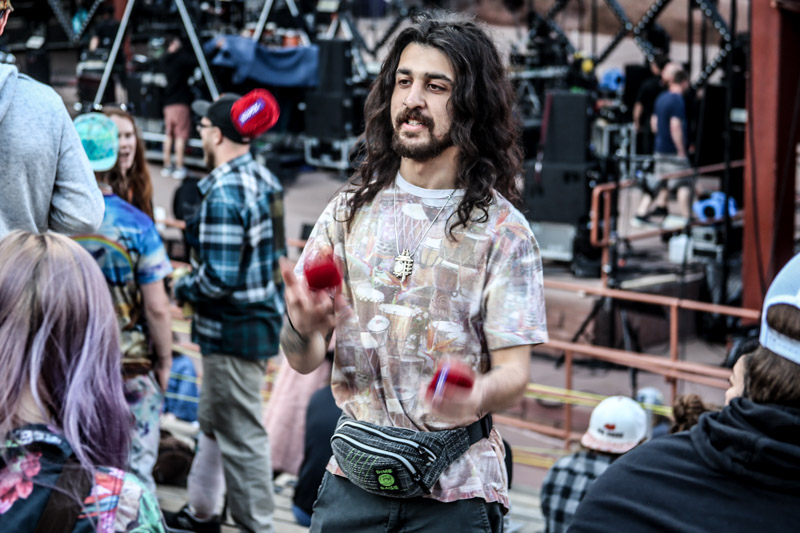 It was also a great night of people watching as listeners were feeling the music and embracing experience. After the Magic Beans performance, we caught Saife juggling with his magic bags.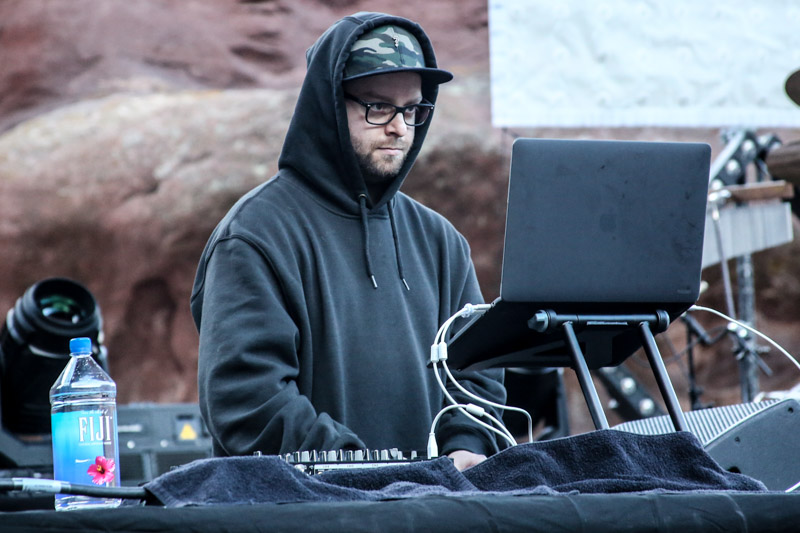 Jade Cicada, featuring Skyler Golden from Lenox, MA, shared electronic beats that kept people grooving for his set. Add in another stellar product placement for Figi water.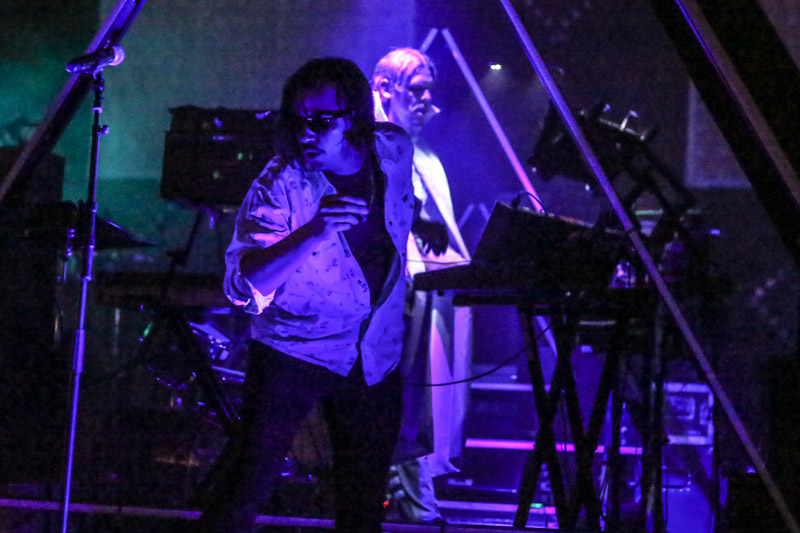 Ghostland Observatory, out of Austin Texas, had Aaron Behrens on guitar and vocals, and Thomas Ross Turner on drums and synthesizer. Their music had an 80s vibes as they hid in the dark for the duration of their laser-guided set. Red Rocks has a huge stage, but their set up seemed like they were ready for a night at the club. Beherns ended their set by thanking fans and saying, "See you in the future." Well, maybe see you in the past also, if their laser triangulation vortex kicks in again.