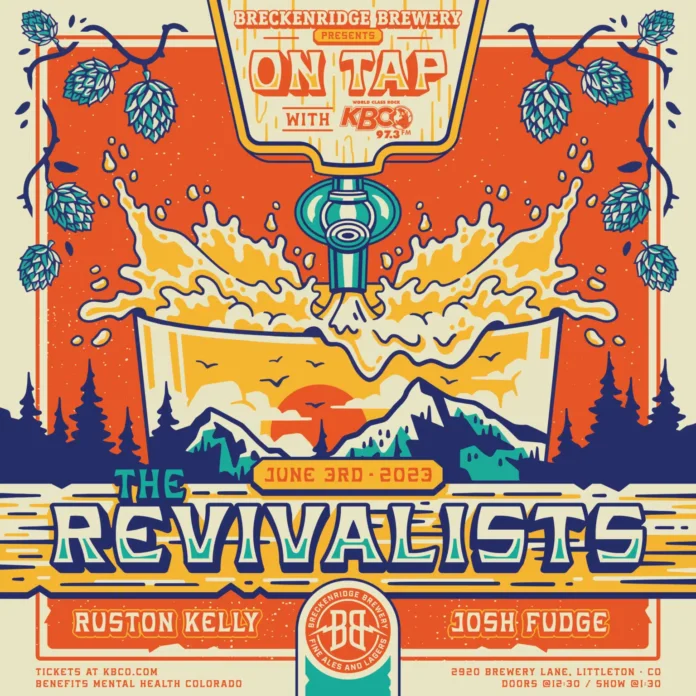 Acclaimed rock 'n' roll collective The Revivalists are hitting the road this summer in support of their new album, and they'll be in Littleton, CO on 6/3/2023 at Breckenridge Brewery for a show.
Breckenridge Brewery | Colorado Craft Beers & Restaurants (breckbrew.com)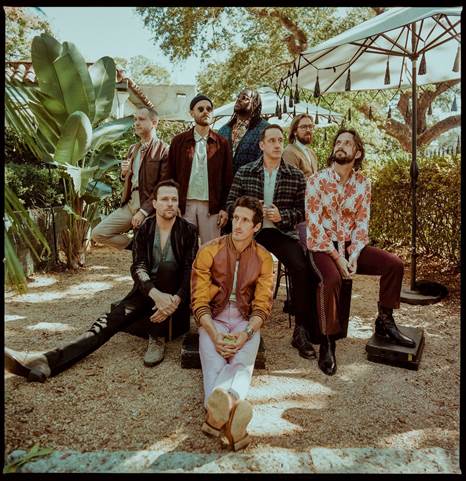 The Revivalists will be releasing their new album Pour It Out Into The Night out June 2 on Concord Records. Lead single "Kid" has been #1 on the Mediabase Triple A chart for 5 weeks and #1 on the Billboard Adult Alternative Chart for 3 weeks, and is #4 at Alternative Radio as well. The band also recently released the new track from their upcoming albumPour It Out Into The Night (out June 2),"Don't Look Back," which is a propulsive, frenetic ode to perseverance that pulls sonic inspiration from front man David Shaw's early punk rock days.
Showcasing David Shaw and Zack Feinberg's incredible songwriting and the band's renowned musicianship, Pour It Out Into The Night is a life-affirming album that offers an unburdening and an appreciation for living in the moment, fueled by lessons in gratitude and life realizations that came from personal experiences over the past few years as the world came to a standstill. As many of the guys became fathers, got married, and navigated the challenges of lockdown it shifted their perspectives – they learned a lot about themselves and what really matters and put it all into this album.
"Kid" was written against the backdrop of the Jan 6th insurrection that day and shortly after Zack learned he was having twins, and is a cathartic, hopeful anthem about the zest for life, self-belief, and "living for the spirit now." They also just released a socially/politically conscious track "The Long Con" which acknowledges the deep divisions in our country with the hope that we can hold onto the power of love, and the mini-family epic "Down In The Dirt."
The eight-piece rock 'n' roll collective have amassed more than 800 million streams and are renowned for their soulful alt-rock anthems and incredible musicianship informed by many styles of American music often heard in their home base of New Orleans that includes trumpet, sax, pedal steel guitar and a unique 2-drummer set-up.
They also established their philanthropic umbrella fund Rev Causes, to support organizations dedicated to reviving and investing in our communities, our health, and our environment by donating a portion of ticket sales, through fan donations, and a variety of other fundraising efforts.
The Revivalists broke through with their double-platinum, #1 Alternative, and Billboard Hot 100 hit "Wish I Knew You" and have gone on to have multiple Adult Alternative #1s and Alternative Radio hits, opened for The Rolling Stones, sold-out shows tours and venues like Radio City Music Hall, The Ryman and Red Rocks, and earned major media praise.
Breckenridge Brewery | Colorado Craft Beers & Restaurants (breckbrew.com)