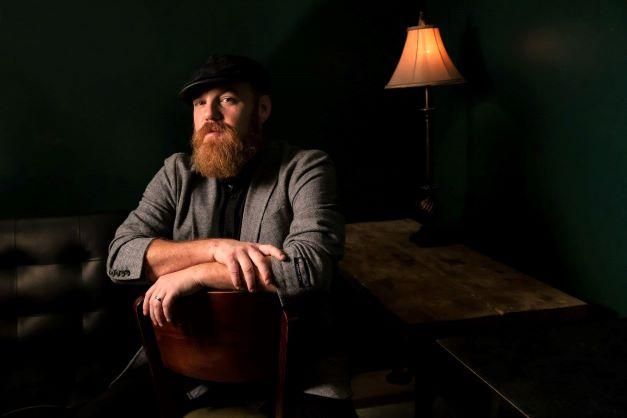 SATURDAY, MAY 13
Doors: 7:00 pm – Show: 8:00 pm
3263 S Broadway
Englewood, CO 80113
CLICK HERE FOR TICKETS AND MORE INFORMATION 
NEW ALBUM  S.O.S. 4: BLUES FOR YOUR SOUL OUT NOW
#1 ON BILLBOARD'S BLUES ALBUMS CHART IN ITS FIRST WEEK
DISTINCTIVE RENDITIONS OF BLUES AND SOUL CLASSICS PLUS ONE ORIGINAL SONG
PRODUCED BY JOE BONAMASSA AND JOSH SMITH
FEATURED TRACKS:
"That's What Love Will Make You Do" (Little Milton) – featuring Joe Bonamassa
"I've Got to Use My Imagination" – (Bobby 'Blue' Bland) – featuring Eric Krasno & Joe Bonamassa
"Cuttin' In" (Johnny 'Guitar' Watson) – featuring Roddie Romero on Guitar
THE FOURTH VOLUME IN BROUSSARD'S BENEFIT ALBUM SERIES
A portion of the proceeds will be donated to the Keeping the Blues Alive Foundation to support youth rehabilitation through music. This includes a partnership with Guitars Over Guns, a Miami-based nonprofit that offers students from the most vulnerable communities a powerful combination of music education and mentorship.
May 2023 – Long hailed as a powerhouse vocalist and king of Bayou Soul, Louisiana native Marc Broussard altered his iconic recipe of classic soul, R&B, & blues in his first-time collaboration with blues icon Joe Bonamassa on his chart-topping new album S.O.S. 4: Blues For Your Soul. The compelling collection of blues and soul classics, plus one Broussard original, landed at the top of the Billboard Blues Albums Chart in its first week. The album was produced by blues icon Joe Bonamassa, who contributes mesmerizing guitar solos on four tracks alongside longtime collaborator Josh Smith. S.O.S. 4: Blues for Your Soul is the fourth edition of Broussard's ongoing philanthropic (Save Our Soul) album series, available via Bonamassa's own Keeping the Blues Alive Records. Additional esteemed guests include JJ Grey, Eric Krasno, Calvin Turner, Roddie Romero, and Bobby Schneck, Jr. LISTEN HERE.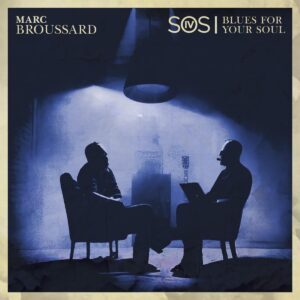 MARC BROUSSARD SOCIAL MEDIA
Website Facebook Instagram Twitter Spotify YouTube
About Marc Broussard
Acclaimed singer, songwriter, and musician Marc Broussard is an artist with a unique gift
of channeling the spirits of classic R&B, rock, and soul into contemporary terms. The son of Louisiana Hall of Fame guitarist Ted Broussard of "The Boogie Kings," he nurtured his musical gifts at an early age in the vibrant Lafayette, Louisiana, music scene. After releasing a highly successful independent EP at age 20, Broussard made his major-label debut with Carencro. The album featured the breakout hit "Home" and catapulted him into the national spotlight. That album and the others that followed revealed Broussard as a southern soul singer with a rarefied talent and an innate stylistic and emotional authenticity that have made him one of the most indelible artists of his generation. NPR cited, "His music radiates soulful Louisiana blues, but his songs blend those influences with raucous rock 'n' roll to create unique and infectious music." Washington Times noted, "Few modern voices are as powerful as Marc Broussard's soulful, Bayou-bred baritone."
Broussard released multiple albums with major labels over the last ten years before returning to his independent roots with several acclaimed original recordings and charitable cover albums via his S.O.S. Foundation (Save our Soul).
Marc Broussard's philanthropic efforts extend well over a decade, beginning with his self-released album Bootleg to Benefit the Victims of Hurricane Katrina in 2005 and his efforts to organize the Momentary Setback Fund to provide financial assistance to those displaced by both Hurricane Katrina and Hurrican Rita. In 2015, to further his commitment to tying music to a mission, he established the S.O.S. Foundation as a conduit to raise money for worthy causes, including the United Way, Habitat for Humanity, the City of Refuge in Atlanta, and Our Lady of the Lake Children's Hospital in Baton Rouge, LA. https://www.marcbroussard.com/charity-1 
S.O.S. 4: Blues for Your Soul is a follow-up to 2019's A Lullaby Collection SOS III, a series of standards geared towards a younger audience with the accompanying book, I Love You For You, marking Broussard's debut as an author.
TV performances include The Tonight Show, Jimmy Kimmel Live, CBS Saturday Morning, New Orleans Jazz & Heritage Festival/AXS TV, and many more. In 2019, his performance on the PBS TV Series The Kate received an Emmy nomination. Broussard's songs have been placed in numerous films and TV shows, including American Idol, The Voice, Dancing with the Stars, and So You Think You Can Dance, to name a few. Additionally, he has been a featured performer on numerous recordings, including the GRAMMY-nominated I Wanna Sing Right: Rediscovering Lomax in the Evangeline Country.
About Joe Bonamassa & KTBA Records
Blues-rock superstar Joe Bonamassa is one of the most celebrated performing musicians today.?A three-time GRAMMY nominee, Bonamassa earned his 25th No. 1 on the?Billboard Blues Album Chart with his latest studio album, Time Clocks. Cited by?Guitar World as "arguably the world's biggest blues guitarist," Bonamassa is known for?taking risks and venturing into uncharted territory throughout his wide-ranging career. His latest studio album, Time Clocks,?marks his most raw, rocking album yet, with American Songwriter sharing, "Bonamassa pushes into fresh territory while staying within a blues-based framework," and "there is more than enough proof in this sprawling set that Bonamassa doesn't intend to rest on his laurels or take his star status in the blues-rock genre for granted." 2023 will see Joe release much new music, continue to produce other artists, tackle special projects, and have a year full of touring. For the most updated tour dates and releases, visit: www.jbonamassa.com 
Created by Bonamassa and Roy Weisman in 2020, Keeping The Blues Alive Records has proven to be a driving force in the music industry, taking on talented artists and propelling them into the spotlight. KTBA Records has released albums for many artists, including musical icon Dion's?Blues With Friends,?Chicago Queen of Guitar Joanna Connor's?4801 South Indiana Avenue?, and British Blues-Rock star Joanne Shaw Taylor's?The Blues Album and Blues From The Heart Live, all of which debuted at No.1 on the?Billboard Blues Charts, In contrast, Blues-legend Larry McCray's?Blues Without You?and Joanne's Nobody's Fool debuted at No. 2. Bonamassa and Weisman have been working with Robert Jon & The Wreck and Joanne Shaw Taylor as part of their vertically integrated management company Journeyman Inc to promote shows and release albums.
KTBA Records represents Bonamassa's continuing efforts over the last 25 years to support the artistic community and reflects the philosophy of paying it forward just as so many did for him in the hope of paving the way for musicians for years to come. A portion of this label's profits is donated to the KTBA Foundation. To support KTBA Records' mission and its talented artists, visit www.KTBArecords.com 
About Keeping The Blues Alive Foundation
Keeping the Blues Alive Foundation (or KTBA) is a registered 501©3 nonprofit organization founded in 2011 by three-time GRAMMY-nominated blues-rock ar ist Joe Bonamassa. KTBA fuels the passion for music by funding national relief grants and music education programs for students and teachers! To date, KTBA has supported over 88,000 students through donations totaling over $2 Million, benefitting schools in every state.
In 2020, the award-winning Fueling Musicians Program was created as a relief fund for helping touring musicians get back on the road. The program is designed to support musicians by providing financial assistance for essential living expenses such as food, shelter, and medical bills. To date, KTBA has helped over 350 musicians in need of support. For more information on how to support, visit www.ktba.org.