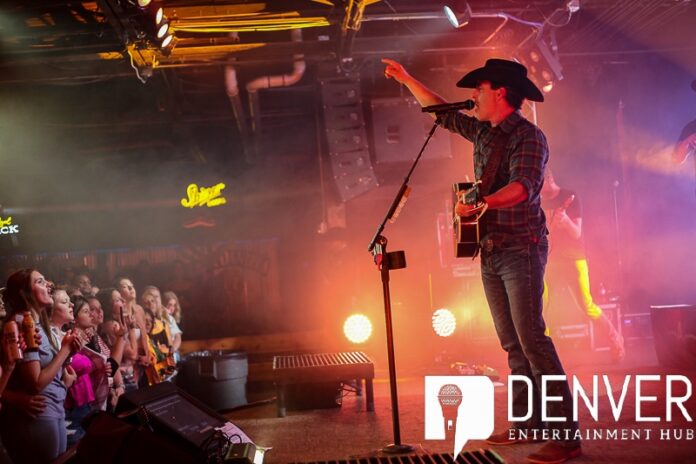 From Abilene, TX, Aaron Watson returned to The Grizzly Rose on Friday night as part of his Roughstock Roadshow Tour. Singing songs about cowboys, trucks, and good times, Watson was supported by Sterling Masat on banjo, Damien Green on fiddle, Byrce Clark on guitar, Jondan McBride on guitar, and Nate Coon on drums.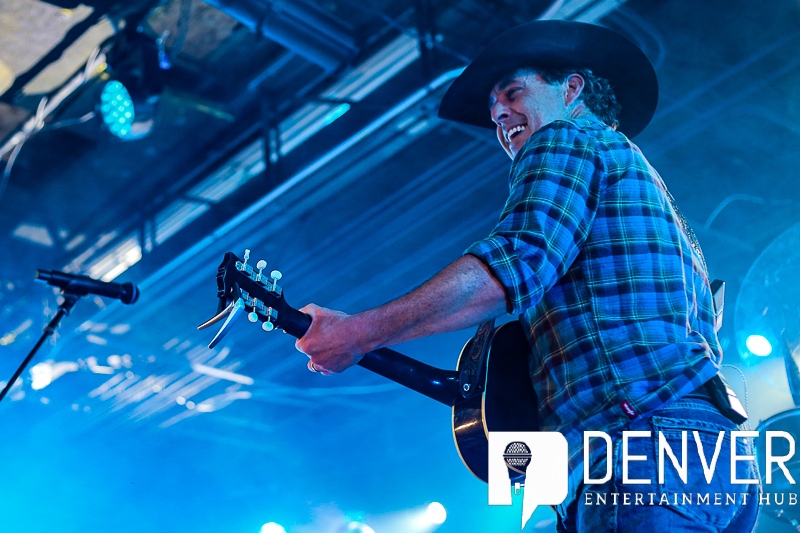 Fans packed the stage to help Watson sing his popular songs, including These Old Boots, Freight Train, and Long Live Cowboys. Find the full setlist below. Visit AaronWatson.com for more information.
Jenna Paulette joined Watson on stage for 7 Year Ache and played a quick set before Watson took the stage. Paulette impressed listeners with her southern country sounds with a bevy of songs from her 2023 release, The Girl I Was (itunes). Those songs included Fiddle and a Violin, Anywhere the Wind Blows, The Girl I Was, You Ain't No Cowboy, Sun Keeps Comin' Back Up, Country and the Girl, We Know How to do Friday Night, and Slow Drawl. Paulette was supported by Sterling Masat and Damien Green from Watson's band. Visit www.jennapaulette.com for more information.
Lendon James and his band out of Loveland, Colorado, started the show with a little something for everyone with cowboy music, honky tonk sounds, 90's country and a surprise Metallica intro.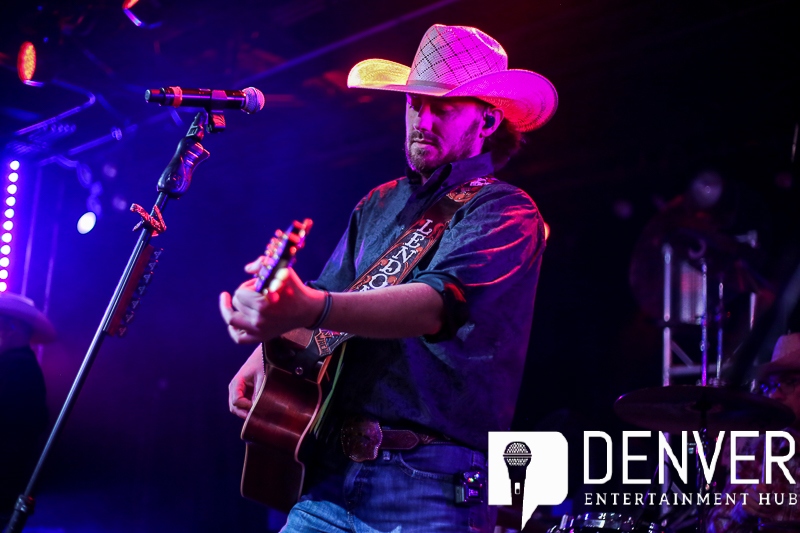 James started the set with That Girl, and kept the party going with Guitars and Cadillacs, The Fireman, and performed 90's anthems Brand New Man, Much Too Young, and Some Girls Do. James the band also performed 8-Second Ride, with a Metallica intro. James also slipped in an original tune, Crazy. Look for an EP to be released soon. James was supported by Ben Sand on bass, Jeff Mere on lead guitar, Curt Adams on fiddle, and Rob Faltinson on drums. Check Lendon James | Facebook for more information.