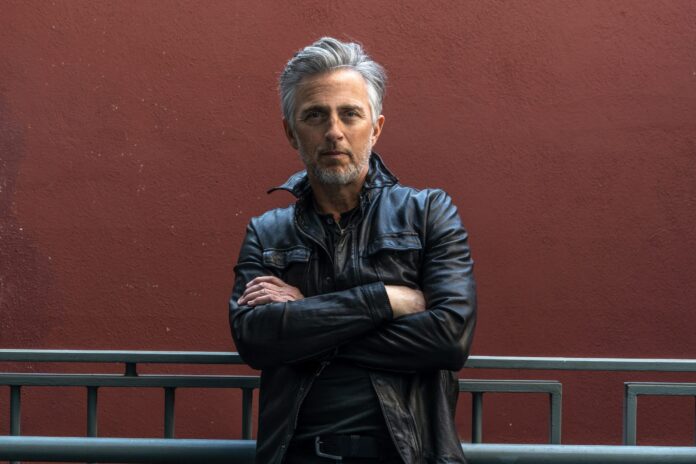 Show Details
Colin James BandSaturday September 17, 2022 8pm Soiled Dove Underground 7401 E 1st Ave Denver, CO 80230
https://tavernhg.mobi/soileddove/index.php
Tickets: $25 – $30 https://www.eventbrite.com/e/colin-james-tickets-315603497557
Newly-Crowned Juno-Award-Winner for Best Blues Album, Colin James to Hit the Open Road on New US Tour Dates with His Band
Vancouver, BC — Ever since the November 2021, release of his latest Stony Plain Records CD, Open Road, praise for Colin James' latest album has only added more luster to the storied career of this multi-award-winning, chart-topping, and multi-platinum-selling guitarist. Open Road was mixed at the iconic Abbey Road Studios in London, and the new album was released on both CD and vinyl LP formats. Colin also landed a spot on the Big Blues Bender multi-day music extravaganza in Las Vegas for a second time in 2021.
After finishing an extensive American tour earlier this year as a special guest with legendary blues guitarist Buddy Guy, Colin and his band are now embarking on a follow-up series of US dates that shine the light squarely on his prodigious talents as both a guitar player and singer.
And to top it off, Colin's Open Road CD was just awarded the Juno Award (Canada's Grammy) as Best Blues Album of the Year.
Additional Colin James Band Tour Dates
Sept. 16 Telluride, CO Telluride Blues & Brews Festival
Sept. 17 Denver, CO Soiled Dove Underground
About Open Road:
Open Road is a slight departure from Colin's last few albums and leans more into the Americana/blues/ roots categories. While it was made during a time when connecting with others was difficult, Open Road is a record that celebrates personal connections – a deeply satisfying set of original tunes written with long-time collaborators like Colin Linden, Craig Northey, and Tom Wilson and reinterpretations of covers by a diverse group of songwriters including Bob Dylan, Albert King, Tony Joe White, and Otis Rush.
Recorded with long-time co-producer, Dave Meszaros, and showcasing the talents of players culled from James' live and studio combos over the years, listening to Open Road stem-to-stern is like spending some long-hoped-for quality time with old friends. Accomplishing that wasn't easy, James explains: "Dave was working in London, England, so our session times were all over the map. It's phenomenal what technology allows you to do when you have to. My tendency is to write and record collaboratively and there's no substitute for the energy of everyone getting together in the same room."
Open Road mines the past and present for inspiration in equal measure. It's also a record that finds James looking forward with determination. After two years of Covid, everyone feels more than a bit down and done. But while James isn't immune to that feeling, the variety of blues he presents on Open Road – rather than dwelling on struggle – is meant to lift people's spirits, encourage them to shake off the shadows, and move forward in a way that's fiercely hopeful.
Ultimately, Open Road is a record that will resonate deeply with anyone with a pulse – whether as a balm to soothe the transition back to normal life post-pandemic as the celebration of a tradition that's as lively and vital today as ever; or as a soundtrack to push yourself forward to meet new challenges.
Visit ColinJames.com for more information.