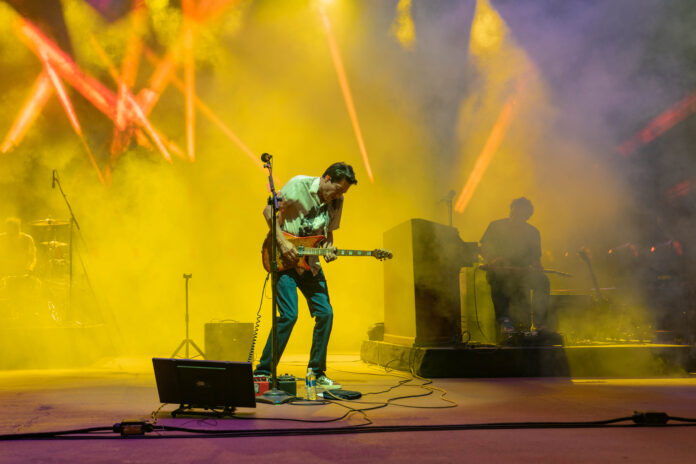 Not to date myself, however, Big Head Todd & The Monsters have been around nearly 10 years longer than I have. Nonetheless, I find them to be amazing and would consider myself a big fan… I remember my dad always rocking out to what he considered to be the best bands that created the wave of Rock'n Roll that we all know today. One of which being, Big Head Todd And The Monsters.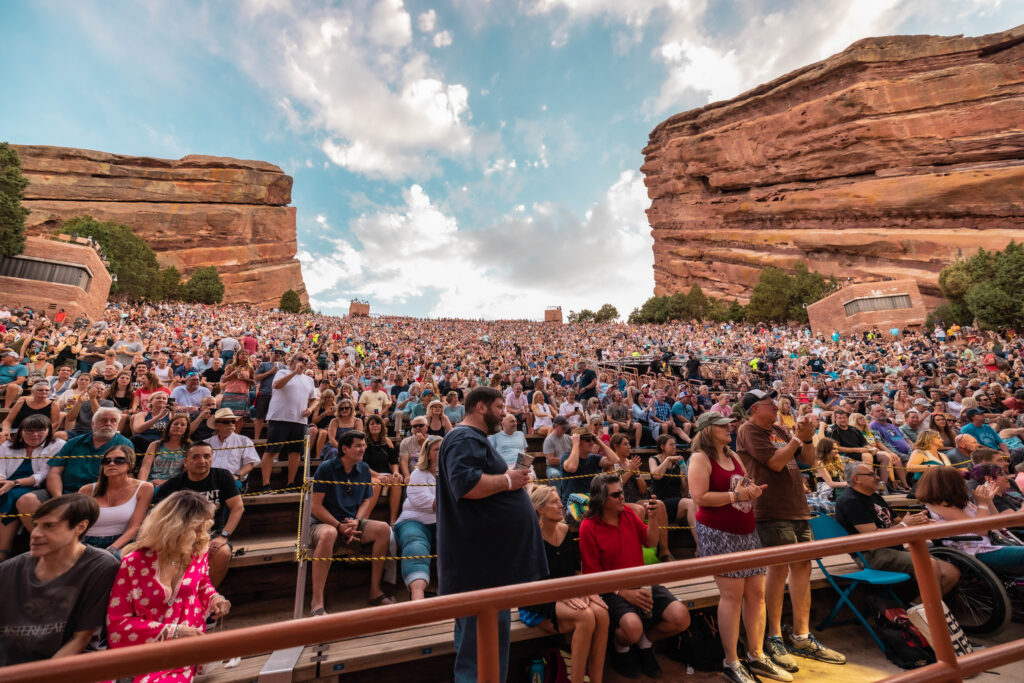 Being a native of the same town the band originated, I've been dying to finally catch them perform a live show before it was too late. Quoting the lead singer Todd Park Mohr "Thank you for joining us for one last time". Not sure if he was referencing the venue or touring in general after the year. Time is too precious in the day we live in, to let a good time pass you up. Don't worry, if you happened to miss their Red Rocks show, you'll have a few more opportunities to see them this summer. The next big one is Blues From the Top Festival in Winter Park on June 25th.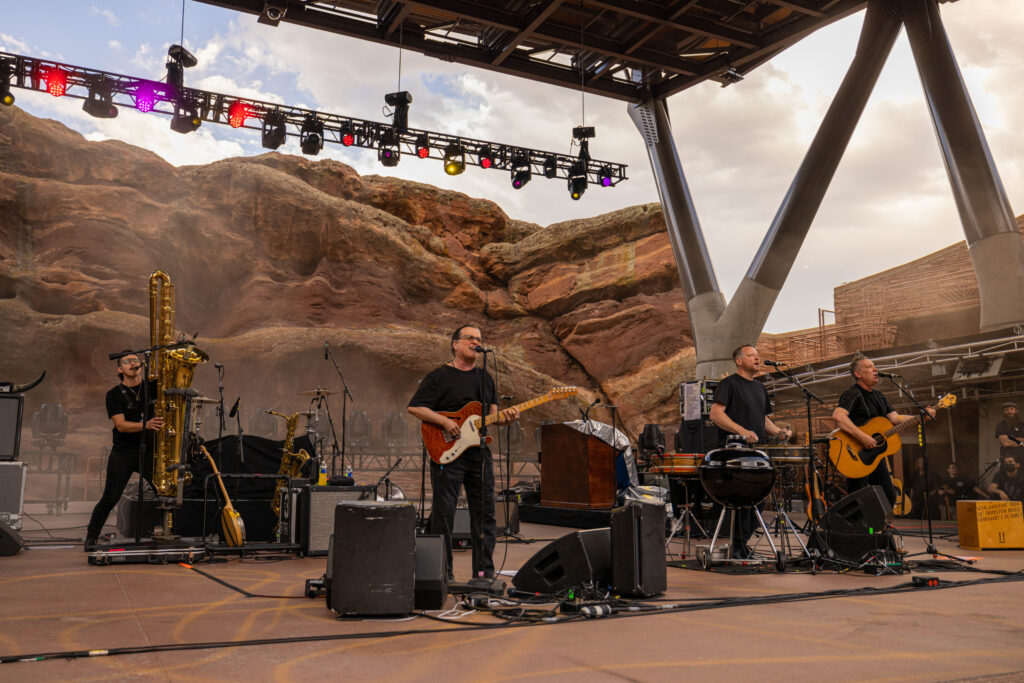 Starting the night was the familiar American Alternative rock band from Milwaukee, Wisconsin, The Violent Femmes. One could say this couldn't have been a better match-up for the night as both bands pushed the same beliefs around the same issues and time era. They warmed the crowd up with a vast variety of big hits such as American Music, Blister In The Sun, and Gimme The Car.
The Violent Femmes formed together in the mid-nineties and have quite the ride, overcoming obstacles not most could survive. Over the years the band has come together through a number of musicians, creating ten complete albums with their newest one being HOTEL LAST RESORT. Current members include Gordon Gang as Vocals/Guitar, Brian Ritchie on Bass/Guitar, Blaise Garza as Instrumentalist, and John Sparrow on Drums. 
Gordon Gang is quite the spokesman as he makes sure to spread the love throughout the band, sharing call-outs to each member throughout the entire set.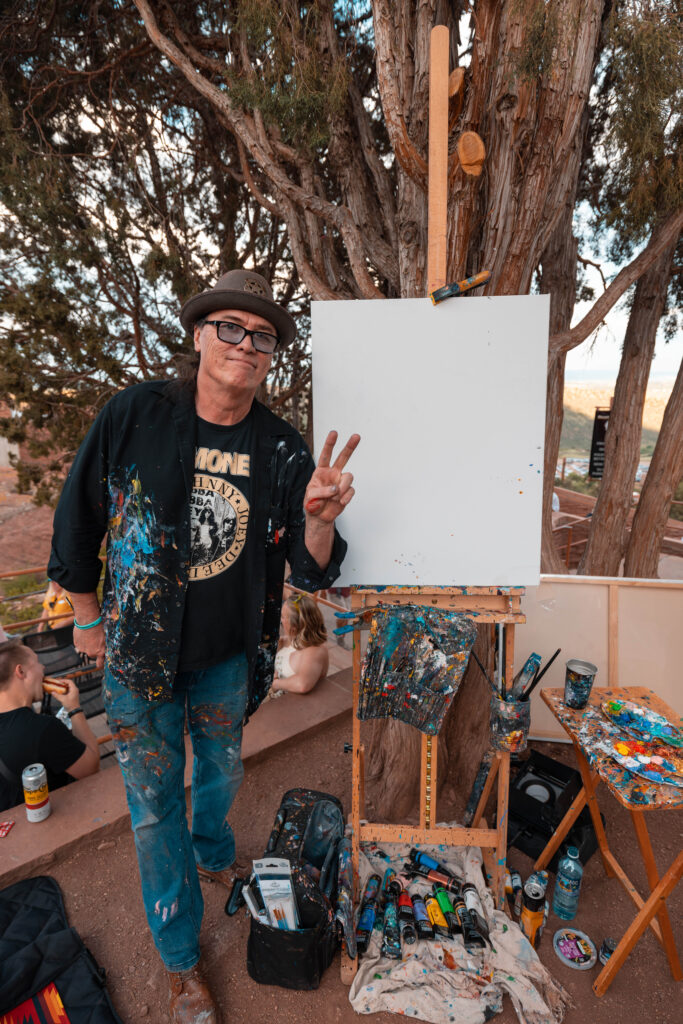 The night was joined by a special guest, artist Keith "Scramble" Campbell" that documented history with not one, but two beautiful and colorful paintings. To view more of his mind-blowing masterpieces view his portfolio at http://scramblecampbell.com. 
After a quick intermission and a good stretch, we were ready for the icon American Rock Band Big Head Todd And The Monsters. A crazy sensation sweated over the crowd as the band walked on stage with nothing but glowing blue and a strobe highlighting Todd Mohr.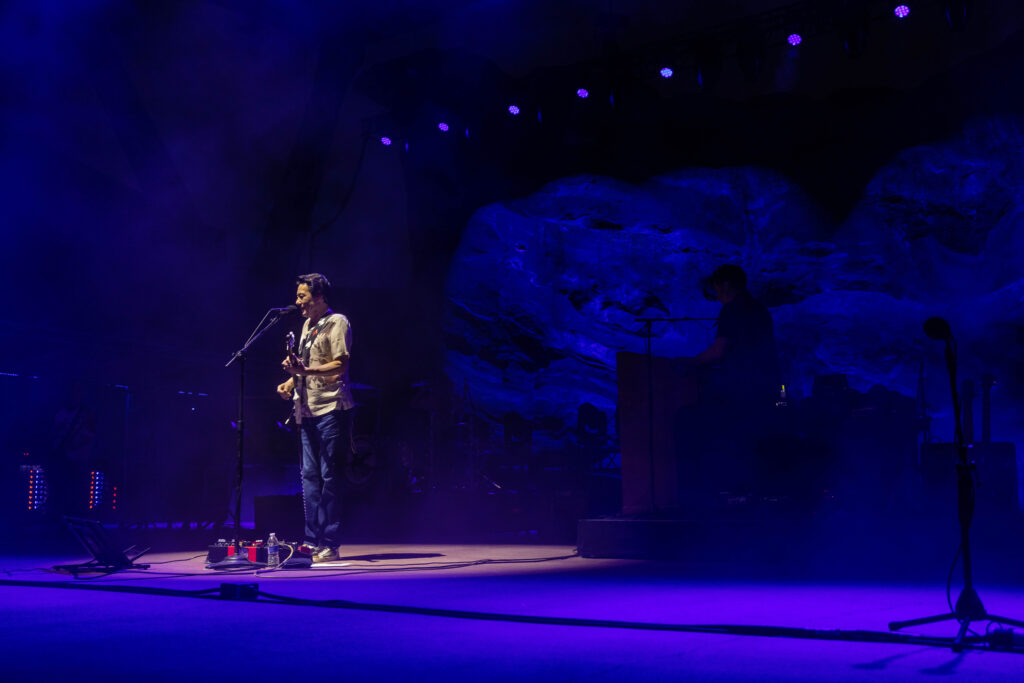 Mohr greeted the amphitheater with warm wishes stating, "It's good to be home". Finally getting the chance to catch these guys live, I understand how they've become to be one of the greats for decades at a time. From old-timers to newcomers this past Saturday night was a tribute to all.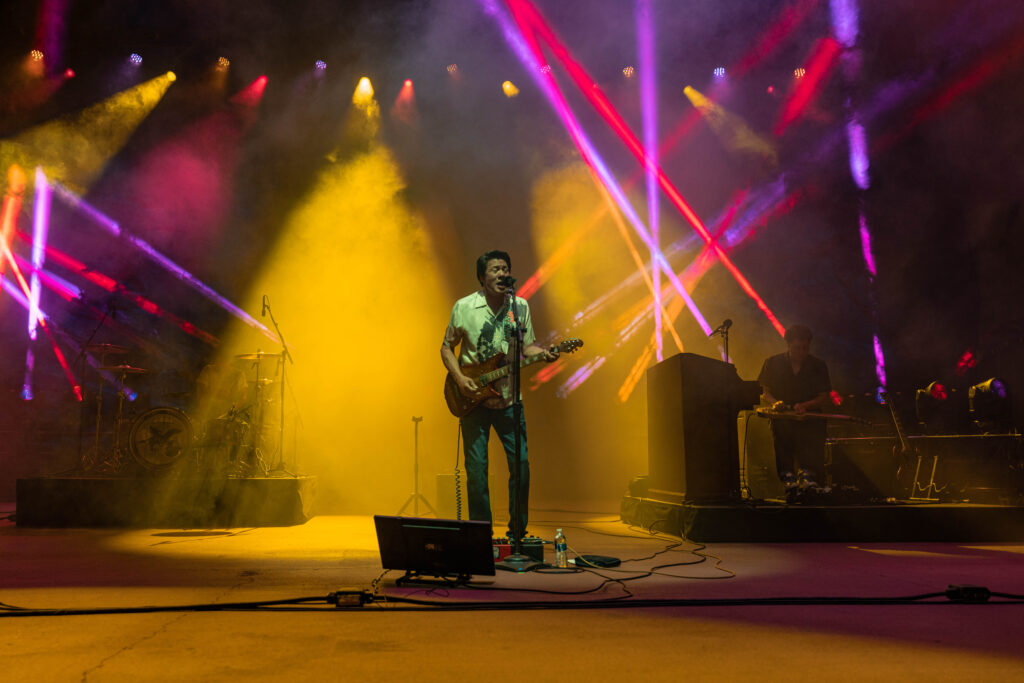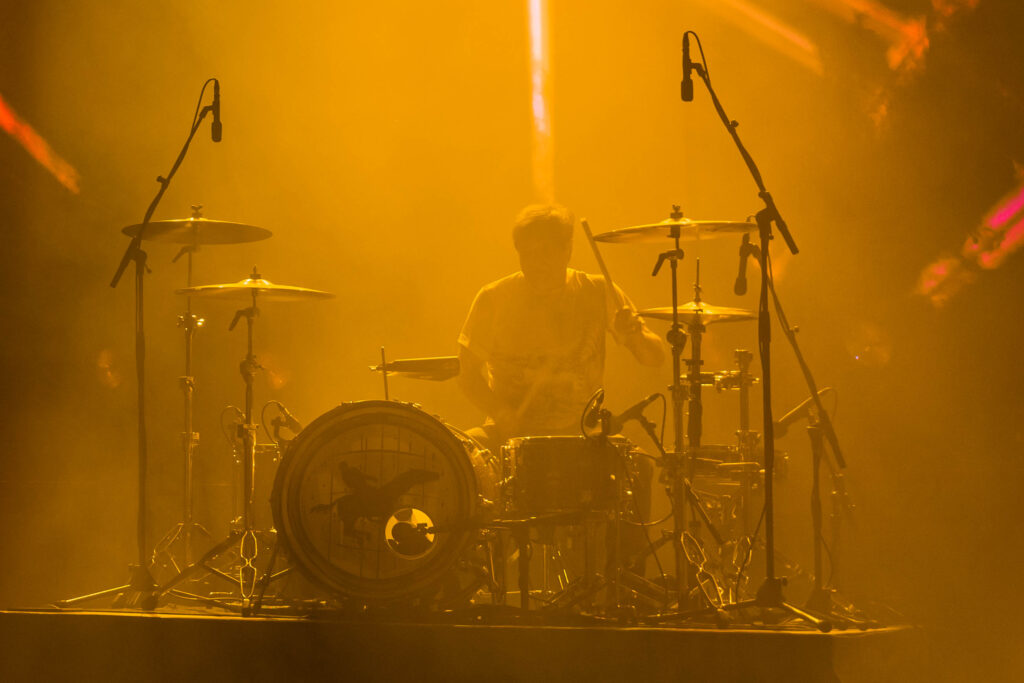 Big Head Todd And The Monsters was initially formed by three members back in 1984-1987, here in yours truly Boulder, Co. Todd Mohr as Lead Vocals/Guitar, Brian Nevin on drums, and Rob Squires on Bass. The three started like any other band by traveling around their home state playing bars and other same events until building up to their first released album in 1889, Another Mayberry. It wasn't unit 2003 that lead vocalist Todd Mohr decided to freshen the band's sound by adding keyboards. Which then introduced Jeremy Lawton onto the Keyboards with some occasional guitar chords. However, after watching the four jams out the other night, one would never be able to tell.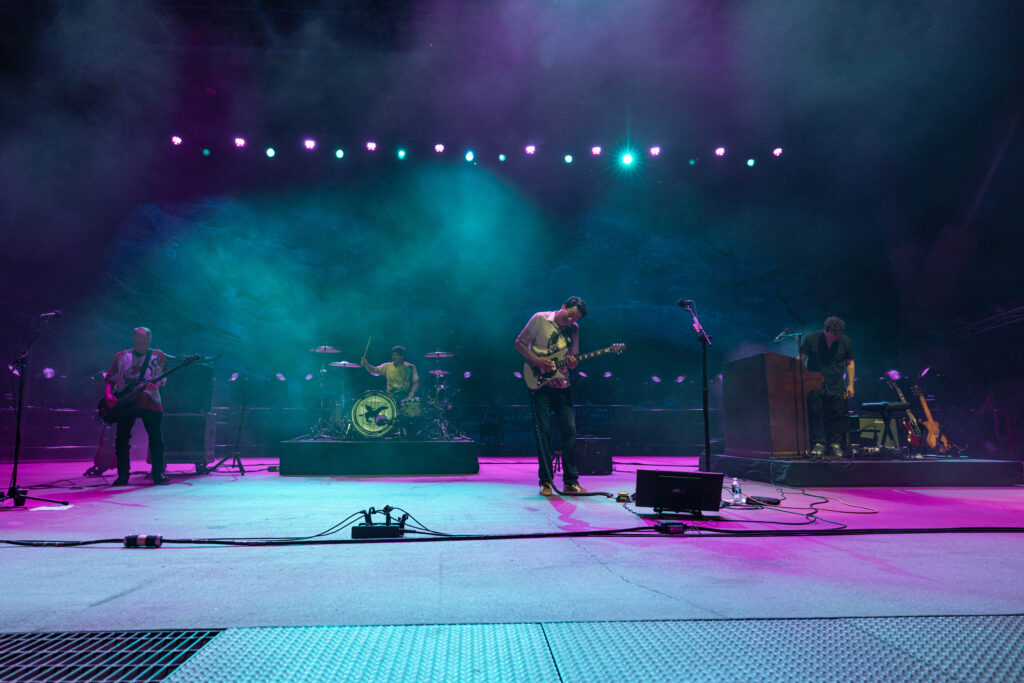 It was beyond a pleasure to not only get the chance to see both of these two bands perform but to be honored with the ability to document the night with some amazing photos. Even with the music scene constantly evolving, bands like these will never be forgotten. Long live American Rock 'N Roll.