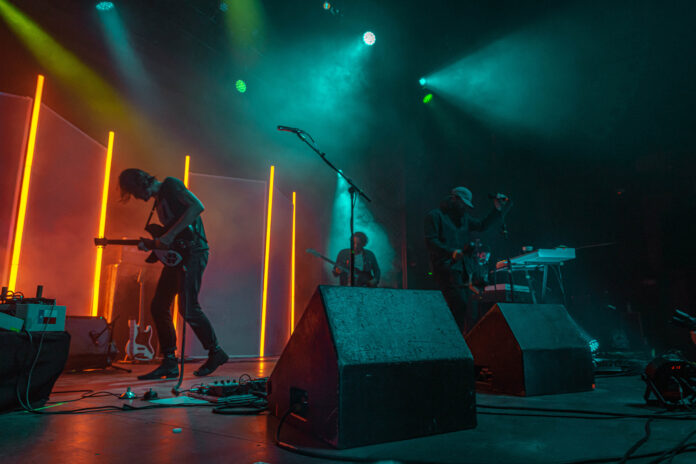 Pleasantly surprised, would be an understatement for first-timers this past Thursday, June 9th, here in Denver, CO, as The Ogden Theater was blessed with the opening tour of an American psychedelic rock band from Austin, Texas, The Black Angels, along with Dion Lunadon.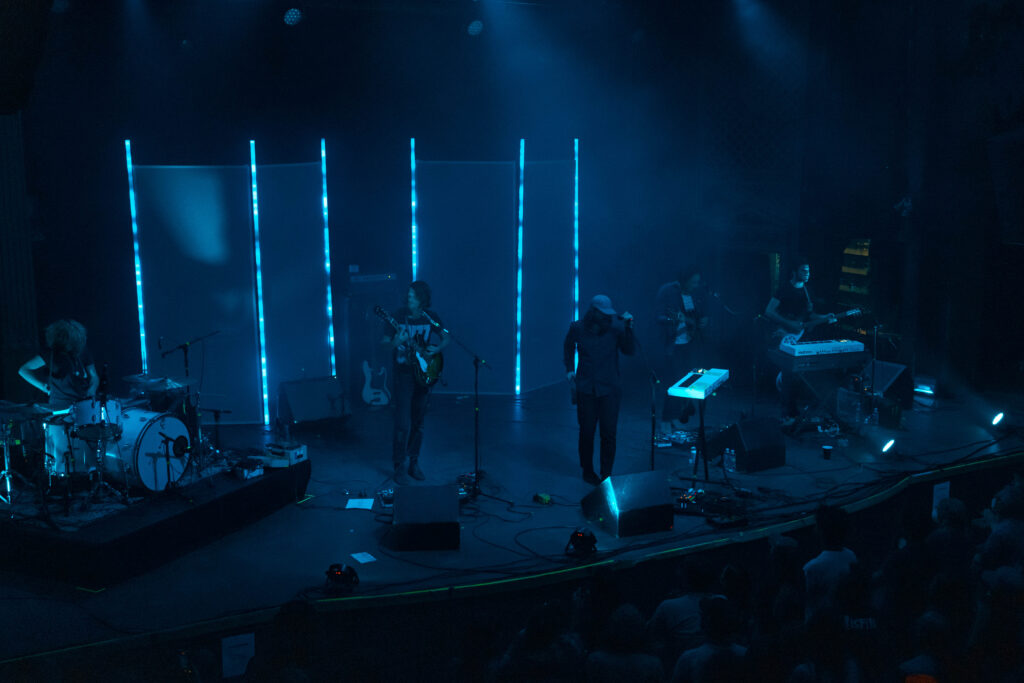 The pure beauty of live music is experiencing the performance of which each band has to offer. Dion Lunadon is touring the US with The Black Angels from June, 22- Nov, 22 before heading over to the EU mid Nov, 22. Dion is originally from the New Zealand and known for being the main guitarist and singer of "The D4" and bass player in "A Place To Bury Strangers". All of which led up to his self titled debut album in 2017, "Dion Lunadon". Focused on becoming the Puck idol he is today, he just released his sophomore album – Beyond Everything June 10th, his first record with In The Red Records. (Now available on www.intheredrecords.com & streaming platforms). 
"The record was written and recorded sporadically between 2017 and 2019. I probably wrote about 100 songs during this period. The first album was pretty relentless which I liked, but I wanted to make something more dynamic for the 2nd record. Something that could be more conducive to repeated listens. I'd get in my studio, come up with a song title, and start working on any ideas that I had. For example, with Elastic Diagnostic, the idea was to create a hum that evokes the sound of life coursing through your body. Everything else kind of formed around that idea." — Dion Lunadon
(Site – https://intheredrecords.com/products/dion-lunadon-beyond-everything)
From Punk to Rock, this band has an agenda to be heard! Dion, is quite the act to see if you get the chance… The man can even throw down some metal by playing his guitar with a stainless steel chain link!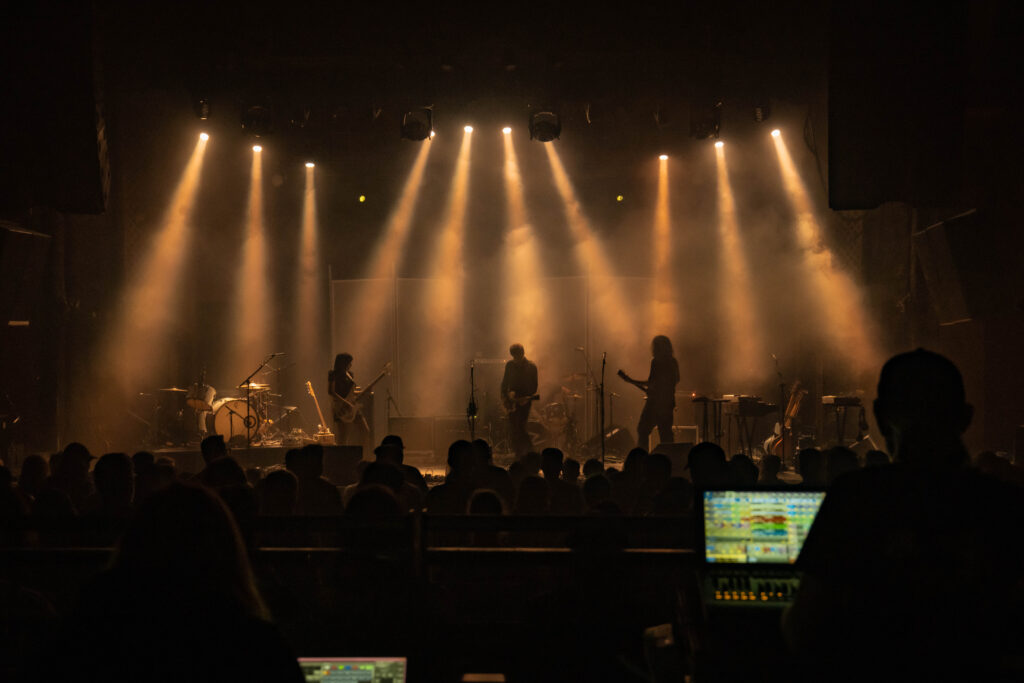 Headlining act The Black Angels, came ready in fully display. Although the venue was damn near pitch black, The Angels, had lights eloquently laid out to match the echo's of their vocals that reached as far back in the venue as possible. I could only image getting the opportunity to see this band preform in a venue that offers a bit more range such as The Mission Ballroom or Red Rocks… No doubt in my mind that this day will come. Anthems that fly across the room, colliding with your souls rhythm. 
The band is set to release their brand new album on September 16, 2022. Five years in the anticipation from their prior album, Death Song, come the exciting new release Wilderness of Mirrors. You can now stream their new single "El Jardín" from the album on all major streaming platforms. 
*Complete album set to be released in September*
From Psychedelic Rock, Neo-Psychedelia, Garage Rock, playing classic blasts of fuzzed-out guitars meant to simultaneously perk up the ears and jumpstart the mind, alongside melancholy, acoustic guitar-driven newfound experiments. Mellotron, strings, and other keyboards will play a more prominent role in Wilderness of Mirrors than ever before.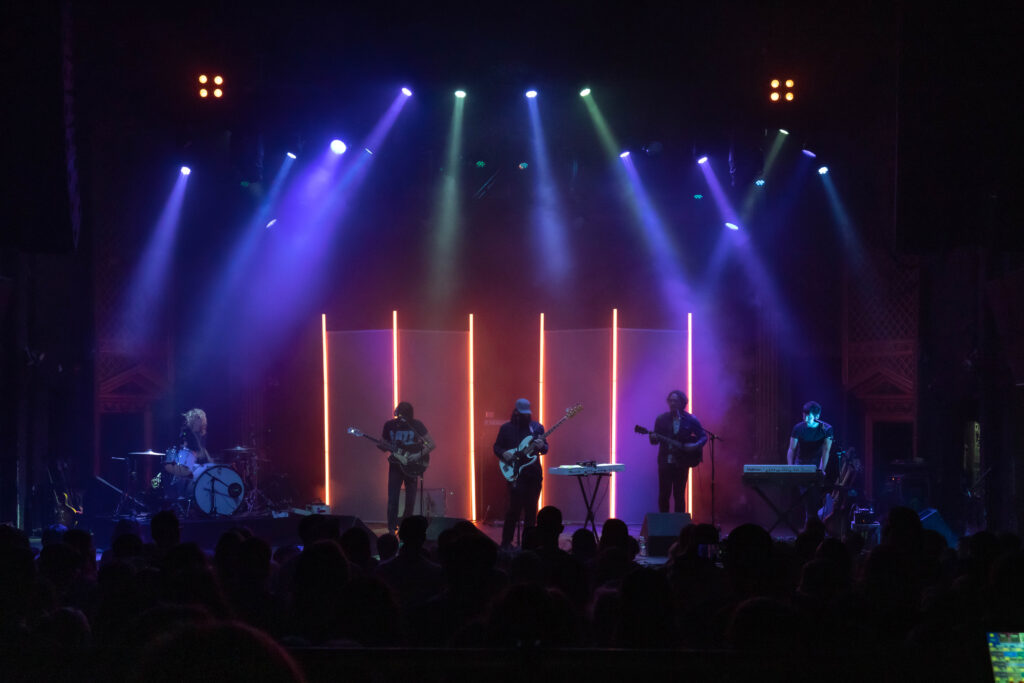 Track List
Prodigal Son
Young Men Dead
Bad Vibrations
Entrance Song
El Jardin'
The River
Bloodhounds On My Trail
Death March
Manipulation
Without A Trace
Old Sniper
Haunting At 1300 McKinley
Grab As Much As You Can
Black Isn't Black

 

Empires Falling
Encore
16. Black Grease & 17. Science Killer