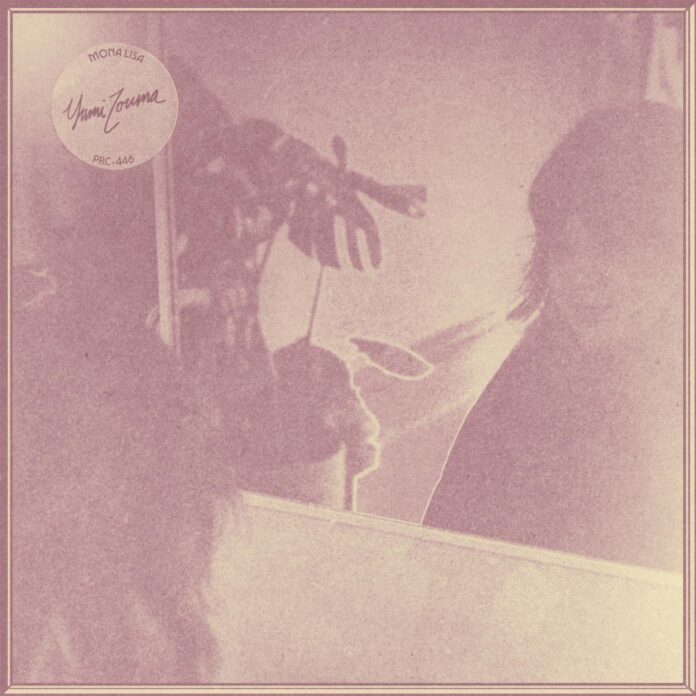 NEW ZEALAND'S YUMI ZOUMA
RELEASE NEW SONG, "MONA LISA" – LISTEN
OFFICIAL MUSIC VIDEO STREAMING NOW – WATCH
 U.S. TOUR STARTS APRIL 7;
HIGHLIGHTS INCLUDE:
BROOKLYN, NY'S MUSIC HALL OF WILLIAMSBURG
AND THE ROXY IN LOS ANGELES, CA
New Zealand's alternative pop quartet Bluebird shares their second single of the year. The instantly memorable "Mona Lisa" is boisterously deceptive as candied melodies and ethereal production cloaks a lyrical darkness and triumphant brass-filled conclusion. The song, mixed by Kenny Gilmore (Weyes Blood, Ariel Pink, Julia Holter) is available on all DSPs and is accompanied by a self-directed music video filmed in Lyttleton, New Zealand – a stone's throw south of the band's hometown of Christchurch.
The video stars lead singer Christie Simpson as the sole protagonist and illustrates the jubilation, claustrophobia, and mayhem of her months in lockdown in both the UK and New Zealand, having just moved back to her home country after making the fortuitous decision to pack her bags for London in the week prior to the outbreak of COVID-19. We see Simpson move into an apartment, make it her own, and lose her mind in the span of 3 minutes and 33 seconds. The entire video takes place in a single room, purpose-built by the band to match the single artwork for the song.
LISTEN TO "MONA LISA"
WATCH "MONA LISA"
"'Mona Lisa' came to us gradually over a long period of time – so its story has changed and shifted, developing new relevance with each new phase of our lives," says singer/keyboardist Christie Simpson. "It's a song that ruminates on conflicting, shifting uncertainty – of wanting someone that maybe you can't have – of uncertain boundaries, of confusing interactions, misunderstanding, yearning. Trying to forget an obsession – or shifting between losing all hope and giving in to the obsession – lured back by the excitement and promise – the moments of feeling so alive. The terror and joy of a big crush.
And so we wanted the video to feel like a mirror to all those emotions along the passage of time – except in isolation. A year stuck inside (as we have been), alone with the big feelings, the big highs, and the low lows – dancing around your bedroom, losing it a little bit. Moving in, making it yours, moving out again. The strange phase we've been existing in, trying to thrive in (occasionally succeeding, but often not). The joy, the sadness, the conflict, the chaos – without ever really leaving your bedroom."
Last month, the band released the equally unforgettable "Give It Hell" to international acclaim. It was their first song since the release of their March 2020 album Truth or Consequences. "Give It Hell" featured in Brooklyn Vegan, Stereogum, Under The Radar, NPR, and more was mixed by Ash Workman (Christine & The Queens, Metronomy) and mastered by Antoine "Chab" Chabert (Air, Daft Punk).
Yumi Zouma will embark on a 21-date U.S. tour starting April 7 in Atlanta, GA, and ending May 6 in San Diego, CA. Notable stops include the Music Hall of Williamsburg in New York and the Roxy in Los Angeles. Tour dates are listed below.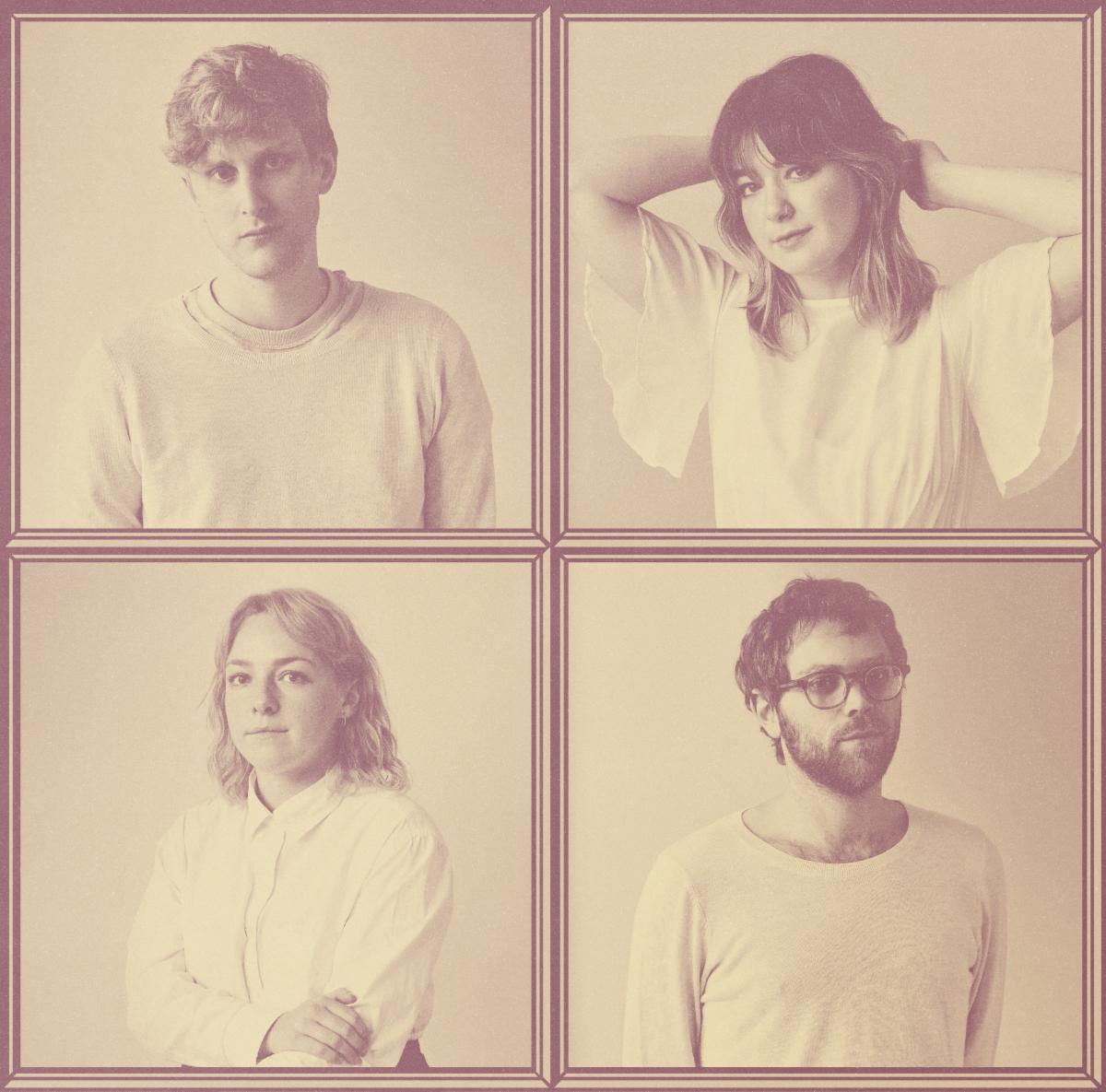 Photo credit: Nick Grennon & Ishaq Fahim
YUMI ZOUMA ON TOUR 2022
EUROPE
03/17 – Birmingham, UK @ The Sunflower Lounge
03/18 – London, UK @ Lafayette
03/19 – Manchester, UK @ Yes
03/21 – Dublin, Ireland @ Whelan's
03/22 – Glasgow, UK @ King Tut's
03/24 – Paris, France @ Le Hasard Ludique
03/25 – Brussels, Belgium @ Botanique
03/27 – Amsterdam, Netherlands @ Melkweg
03/28 – Hamburg, Germany @ Turmzimmer
03/29 – Copenhagen, Denmark @ Ideal Bar Vega
03/31 – Stockholm, Sweden @ Obaren
04/01 – Oslo, Norway @ Krxsset
04/03 – Berlin, Germany @ Burg Schnabel
04/04 – Warsaw, Poland @ Praga Centrum
U.S.
04/07 – Atlanta, GA @ Terminal West
04/08 – Durham, NC @ Motorco Music Hall
04/09 – Washington, DC @ Black Cat
04/12 – Philadelphia, PA @ Union Transfer
04/13 – Brooklyn, NY @ Music Hall of Williamsburg
04/14 – Boston, MA @ The Sinclair
04/15 – Portsmouth, NH @ The Press Room
04/16 – Montréal, QC @ Petit Campus
04/17 – Toronto, ON @ Horseshoe Tavern
04/18 – Cleveland, OH @ Grog Shop
04/20 – Chicago, IL @ Lincoln Hall
04/21 – Madison, WI @ High Noon Saloon
04/22 – St. Paul, MN @ Turf Club
04/23 – Lawrence, KS @ The Bottleneck
04/25 – Denver, CO @ Bluebird Theater
04/28 – Vancouver, BC @ The Fox Cabaret
04/29 – Seattle, WA @ The Crocodile
04/30 – Portland, OR @ Mississippi Studios
05/04 – Los Angeles, CA @ The Roxy
05/05 – Los Angeles, CA @ The Roxy
05/06 – San Diego, CA @ The Casbah
ABOUT YUMI ZOUMA:
??Originally created as a long-distance project between friends online, Yumi Zouma is a collaboration drawn from around the world, with members based in New York City, London, and their home of New Zealand.
The self-produced quartet have honed their craft of delicate pop tapestries by way of emailed home recordings, resulting in records such as 2020's acclaimed Truth or Consequences, lauded by FADER as "shimmering nostalgia-pop."
However, on the fearless new single "Give It Hell" and "Mona Lisa," singer Christie Simpson issues a call of resistance amongst the chaos of our modern age. The songs, which were recorded over remote sessions undertaken throughout 2020, showcases an expanded sonic palette of live drums, grand pianos, orchestral strings, and woodwinds to reveal a cacophonous glimpse of the band's fourth and most formidable album yet, out early 2022.
For more information about Yumi Zouma, visit their website or connect with them on social media @yumizouma.
# # #
CONNECT WITH YUMI ZOUMA: