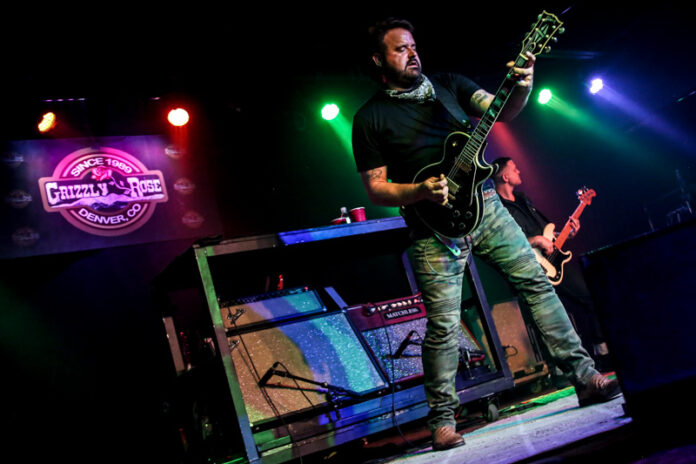 Friday night brought out folks who have been working too hard with 10 hour days, couples and singles on Valentine's Day, dirty old hats, Copenhagen rings, and they all had their Boots On.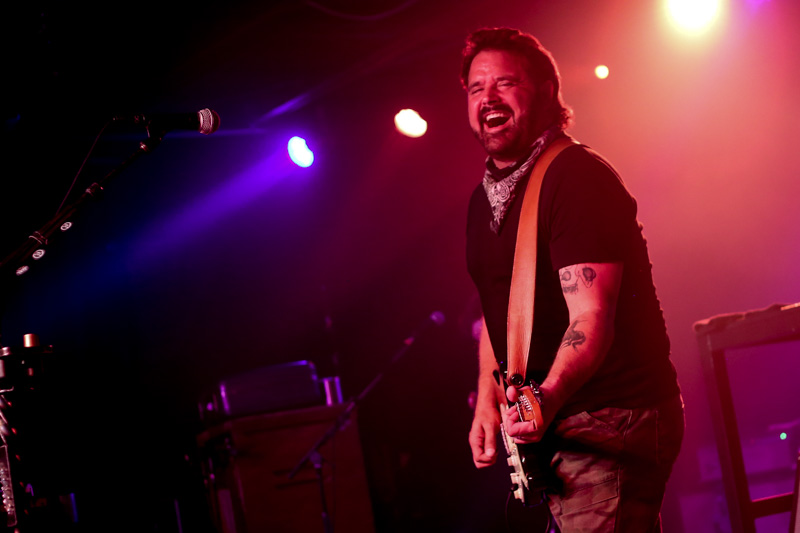 On full display was singer/songwriter Randy Houser. Houser put his powerful voice to good use by singing recognizable hits such as Boots On, How Country Feels, Runnin' Out Of Moonlight, Like A Cowboy, and tunes from his most current album in 2019, Magnolia, including What Whiskey Does, Whole Lotta Quit, No Good Place To Hide, High Time, Mama Don't Know, No Stone Unturned, and Evangeline.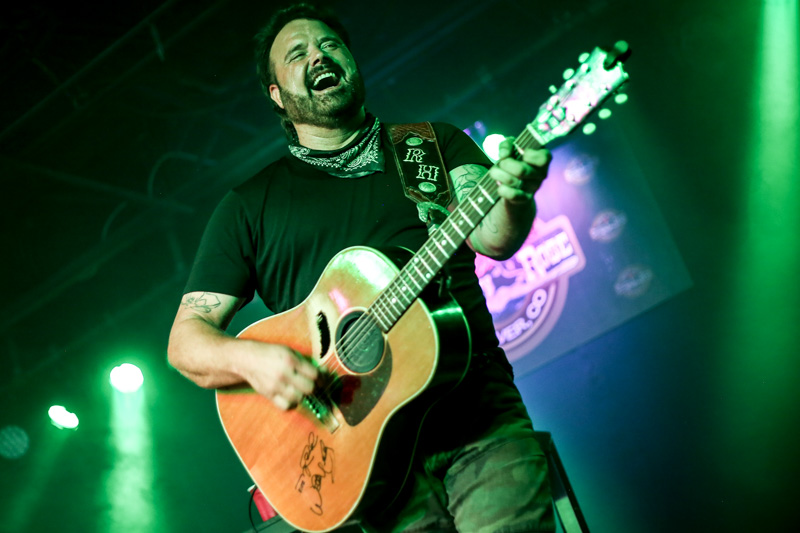 Houser came through Nashville, but holds true to his Mississippi roots. He is as real as they come. He was Fired Up on Friday and will be playing again tonight (Saturday). Check his website www.randyhouser.com for more information.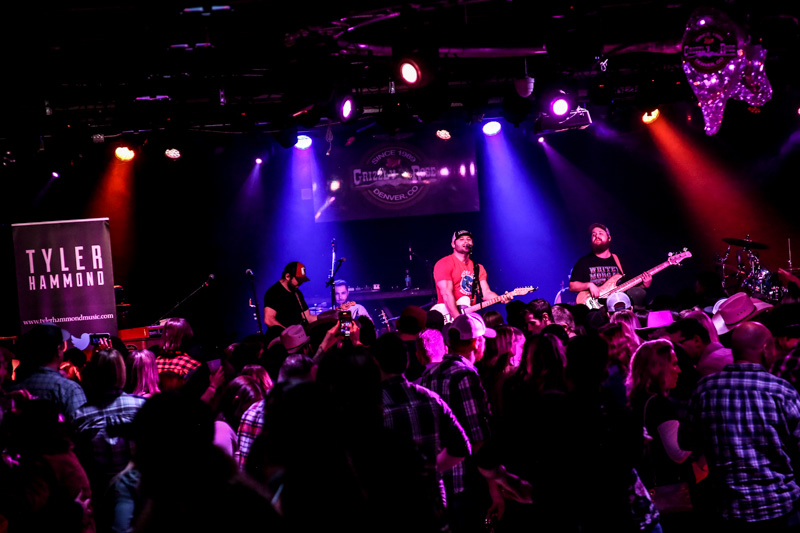 With a Georiga connection, Tyler Hammond opened the night with a mix of Country and Southern Rock. Hammond has been making new fans all week at the Grizzly Rose, and he made about 2,000 more on Friday night. Fans lined up the stage early to join Hammond for recognizable country covers that included 90's hits like Chattahoochee, I Like It I Love It, and some newer country covers. Hammond and his band played original tunes such as How I've Always Been, Till We Get It Right, Down Girl, and Take A Sip. 
Tyler Hammond had superior support from Andy Milam on bass, Eric Rich on lead guitar, Dylan Owens on drums, and Ben Padgett on keys and guitar. Look for new singles to be released this fall. Hammond and his band will be playing a festival in August called Party In The Park in Pontoon Beach, Illinois, where they will be opening for Chris Janson. Stay up to date at tylerhammondmusic.com.
5/18/18 Randy Houser at the Grizzly Rose, with Triple Nickel, and Juan & Ethel
9/21/18 Rodney Atkins at the Grizzly Rose, with Tyler Hammond