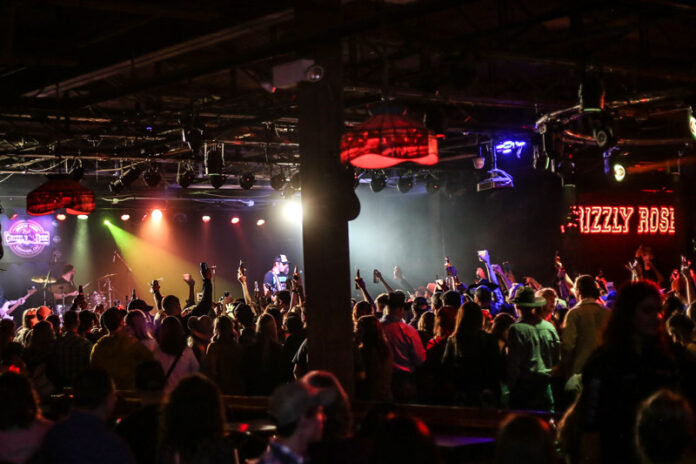 Travis Denning, from Warner Robins, GA, took the stage as the National Western Stock Show is in its final weekend. Denning kept the party going with Heartbeat of a Small Town, Snakes & Needles, and Tank of Gas, before adding in covers of Picking Wildflowers & Dust On The Bottle.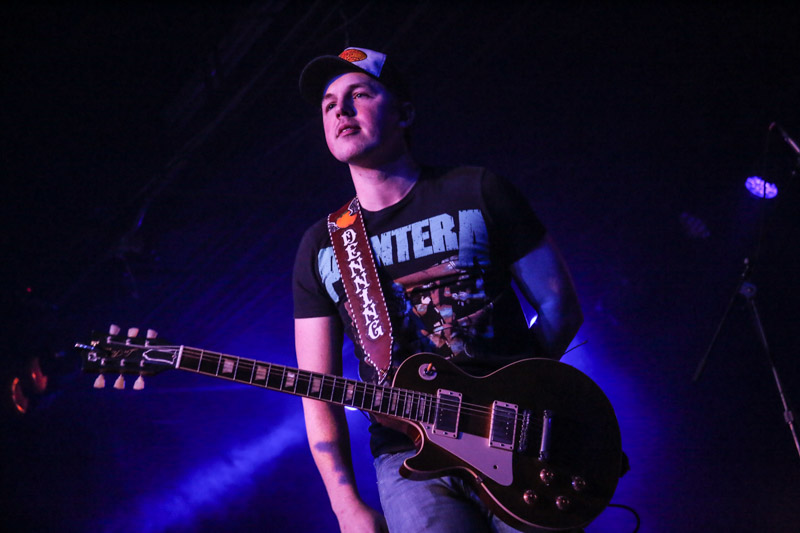 Denning and his band were right at home on stage as they mixed in good times with powerful lyrics. Watch and listen to his song David Ashley Parker from Powder Springs. Check out Denning's full setlist below.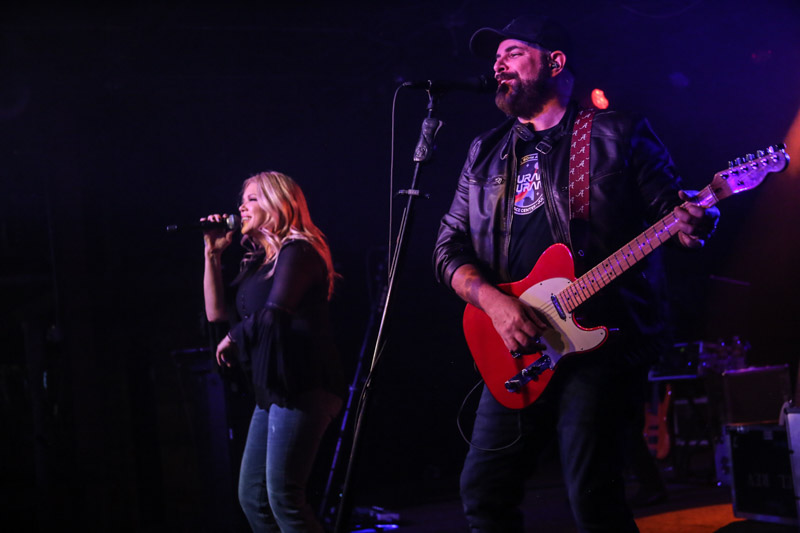 Out of Birmingham, Alabama, Slamabama opened the night with solid country originals such as My Front Door Faces South and Watertower and by putting a southern style on covers of new and older classic country tunes like Brand New Man, Man I Feel Like a Woman, Calling Baton Rouge, and the sing-a-long that got the crowd pumped up, Country Roads. Slamabama also covered popular songs Whiskey Glasses, and Before He Cheats as the front of the stage filled in with fans. Find the full setlist in the photos below.
Slamabama featured Rosanna Juliano on Vocals, Jasper Juliano on Guitar and Vocals, Dennis Gilpatrick on Bass and Vocals, and Alec Garcia on Drums.
Check www.slamabama.com for more information.
4/19/19 Jon Langston at the Grizzly Rose, with Travis Denning and Jake Dodds