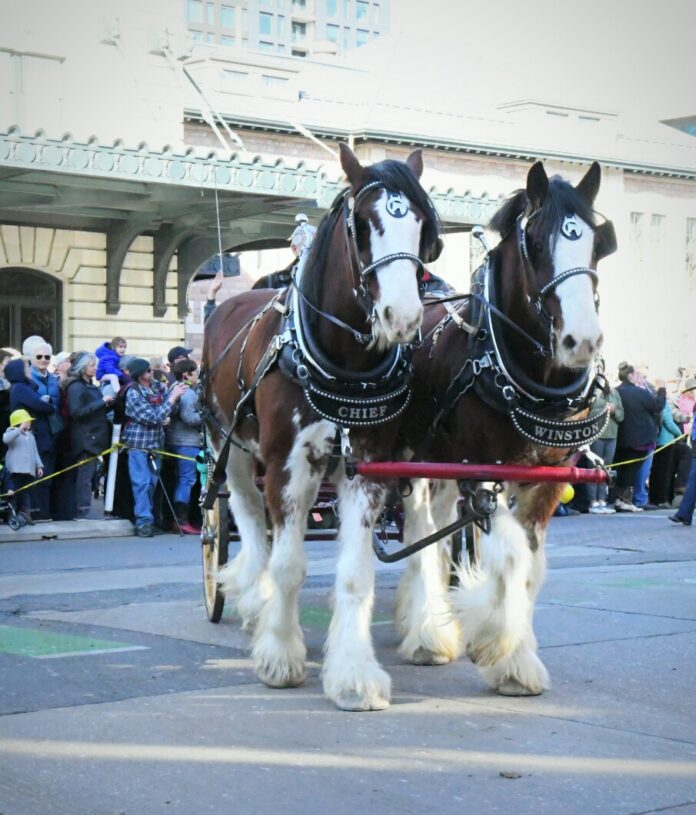 What a great day to start off the National Western Stock Show with their kick-off parade for the opening weekend starting January 10 and ending on January 26. They have lots of different things to do with going with family or even friends. There are even many different rodeos shows to watch. The great kick-off had Buckstein playing in front of Union Station on the stage with The Dew Country banner behind him and the KYGO booth to the right of the stage before the parade was some great entertainment.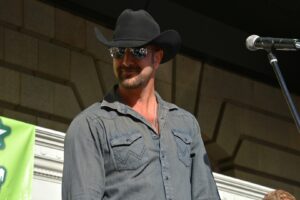 From little ones dancing to the many different rodeo queens from around Colorado, where line dancing and showing the band kids from Burlington Cougars to two-step. The kick-off parade started at high noon.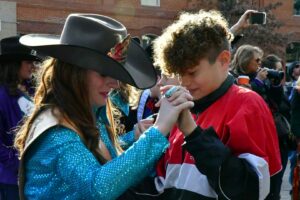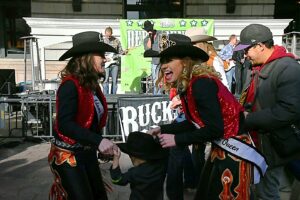 With having some very nice looking longhorns, many different looking horses with cowgirls, cowboys, young adults, and kids riding. Wagons were pulled by horses of many different types. The Parade Grand Marshal this year was Jake Jabs. The 2020 Citizen Of The West is Marcy & Bruce Benson. They also had the Black Hawk fire department who had their old fire truck there also. Plenty of different clubs and their horses were on the route. Also on one of the floats for the Grizzly Rose they had another great band called Nathan Dean and The Damn Band. There were a few different mascots there from the stock show its self to the Denver Broncos with a few cheerleaders, to the Colorado Rockies Baseball teams, CU Buffs mascots and CSU had there ram there also. They all got down off there wagon and played with the crowd and the kids. The 4th infantry was there and thank you all for what you do for us. Hope you all have fun at the National Western Stock Show this year and every year is a great event.