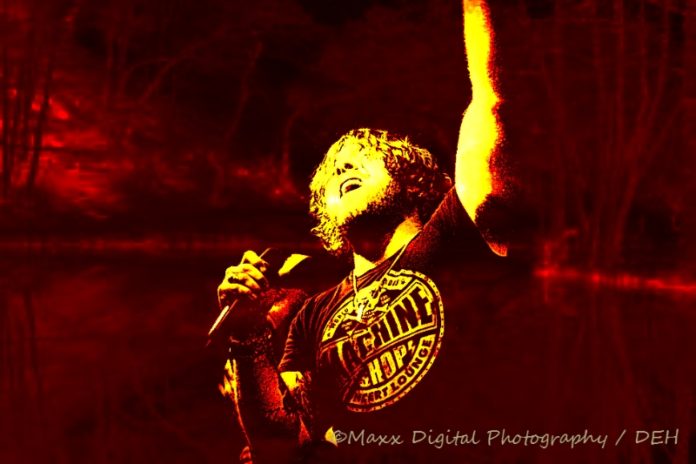 Royal Bliss is an All American rock band from Utah and I got the privilege to sit down with the band after the second time I've heard them at SUNSHINE STUDIOS in Colorado Springs, Colorado, and was highly impressed of the talented band and Royal Bliss has been paying their dues of hard work. I would like to see them open for the newest tour in 2020 that I know in my heart that they would be a "Royal Fit" in with Motley Crue, Poison and Def Leppard.
Middleton is truly one of the nicest guys you'll ever meet such a down-home, good-hearted guy that cares about our first responders and our military, as a Navy veteran I say THANK YOU !! sir, and as the band and you travel, I'll keep ya'll in my prayers to keep you all safe my friends. ~Patrick
I met with Neal after he finished opening up for the band Hinder. Middleton is the lead singer and songwriter with his highly unique vocals and when he sings Middleton puts every ounce of pure  Rockin' energy on every vocal. Royal Bliss puts on a high energy show every time and Middleton recalls after they got playing a gig and walk into the mall and seen this extremely very long line so he asked a person what the line was for. The person replied the band Royal Bliss was going to sign autographs. Middleton was blown away from all the support and continue to walk up front and meet his newly founded fans.
Formed in 1997 in Salt Lake City, Utah, Royal Bliss regularly played to sold-out venues in Salt Lake City, Provo, Ogden, and Park City. They also played to sold-out crowds in a number of cities in California, Nevada, Idaho, Montana, Wyoming, Oregon, Washington, Illinois, Iowa, and Texas. In September 2002, they played to a sold-out crowd at the Key Club in Hollywood and subsequently have been requested to come back to play. In March 2003, they headlined the Roxy Theatre and the show proved to be extremely successful.~Wikipedia
Neal Middleton—lead vocals, guitar
Taylor Richards—guitar
Jake Smith—drums
Brian Hennesy-bass guitar (2017-present) www.royalbliss.com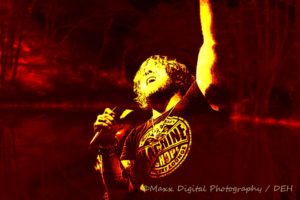 With the band's newest single PAIN hitting the charts at #29 and clearly going to make it another hit for Royal Bliss, take a listen (below)  and call your local radio Rock Stations !!!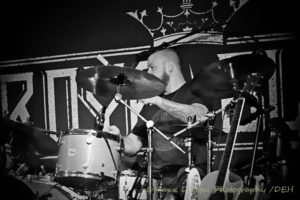 The members of Royal Bliss have had their share of trials and tribulations. The band went through a period of time that included Neal falling about 35 feet from a balcony in Southern California. After nearly dying and being told that he will never walk again, Neal rehabilitated himself from almost complete paralysis of the lower half of his body and has even been seen playing soccer now and again, being a longtime player of the sport. The other members also were busy around the same time including, Jake becoming a father, Chris puncturing his face in a skiing accident and having to have reconstructive surgery, and Taylor breaking his foot, not to mention totaled cars, lawsuits, failed recording sessions and broken relationships."We've always told each other, as long as we keep moving steps forward, we'll never give up, we'll never quit," Middleton said. "As long as each year we advance as musicians and we advance as people, then we'll never give up. It's kind of like going to school to become a doctor for 8 or 10 years. That was our college, playing in a band." ~Wikipedia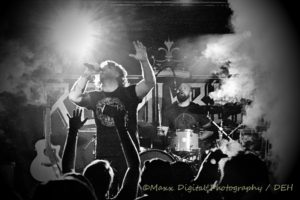 In 2012, band member and vocalist Neal Middleton took part in auditions to the second season of the American reality television series The Voice. On the program broadcast on February 6, 2012, he sang "I Heard It Through the Grapevine" from Marvin Gaye. But none of the 4 judges, namely Adam Levine, Cee-Lo Green, Christina Aguilera and Blake Shelton hit their "I Want You" buttons and Neal Middleton was eliminated.~Wikipedia
In June 2007, Royal Bliss signed with Jason Flom CEO of Capitol Music Group. In August and September 2007, the band recorded a new CD at The Commune, a recording studio in Oregon, produced by Rob Daiker and engineered Matt Wineg.~Wikipedia
The band had started production of the CD in a million-dollar California studio, but after all that happened they ended up finishing it almost two years later in a home studio located in Salt Lake City.~Wikipedia
"It's the first CD that all of us collectively agree that this is the one we need to go out and shop to labels and tour on and really push as heavily as we possibly can," Middleton said. "For the first time, we've hired a radio promoter and we've hired a publicist and ended up signing a distribution deal" that will get After the Chaos II into stores nationwide, while giving Royal Bliss control of all the music.~Wikipedia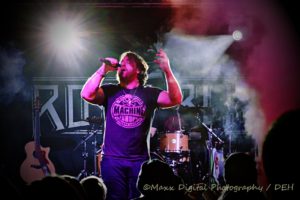 Royal Bliss had opportunities to leave Salt Lake City for greener pastures, but "it's always been our goal to come from Salt Lake City, because we believe the talent in Salt Lake deserves to be noticed." And with the Internet, it's even easier for bands to make an impact without leaving their hometowns. Royal Bliss plans on touring and pushing After the Chaos II as far as it can. And with their recent travails now in the rearview mirror, band members are optimistic. "It's actually starting to feel better than it's ever been before," Middleton said. "We're all feeling good and we're all healthy. I still don't have all the feeling back in my leg, but it doesn't bother me." ~Wikipedia