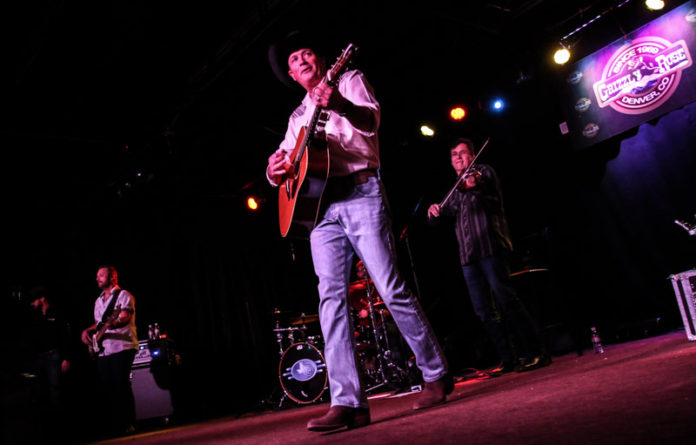 Tracy Byrd is from the country and we like it that way. Byrd has charted more than thirty hit singles in his career, including eleven additional Top Ten hits. Byrd has been enunciating the /s/ sound on his first #1 hit Holdin' Heaven, for over 25 years.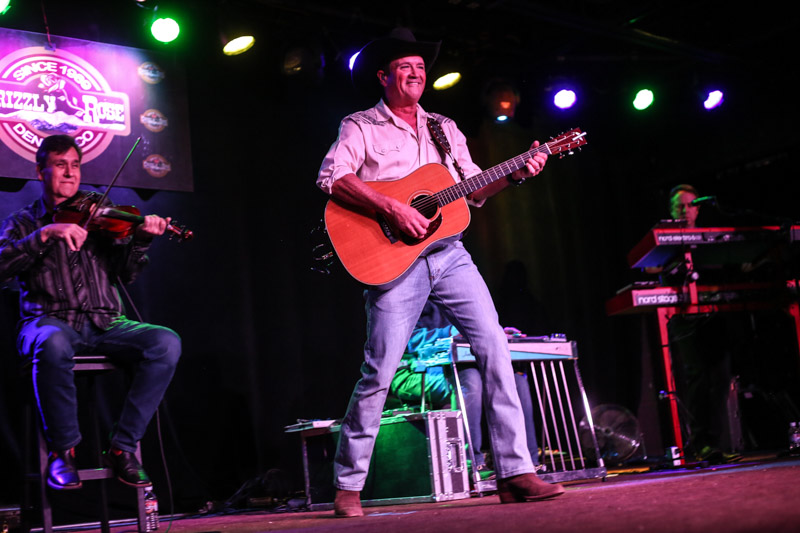 Texas-legend Byrd played guitar and sang the vocals and was supported by Zach Gonzalez on guitar and backing vocals, Tour Manager Vernon Emshoff on keyboard and backing vocals, Kyle Hebert on bass, Tyler Henderson on drums, Marty Broussard on steel guitar, Jeff Hudson with Merch Sales and Touring Manager, a.k.a Cuz, and Sean Ogburn as Sound Man/Production Manager.
Listeners at The Grizzly Rose showed Tracy Byrd and his band, The ByrdDawgs, some Big Love as they heard and helped sing most of those songs on Friday night, including Lifestyles Of The Not So Rich & Famous, 10 Rounds with Jose Cuervo, Love Lessons, First Step, Someone To Give My Love To, Walking To Jerusalem, Keeper Of The Stars, Drinking Bone, and Watermelon Crawl. Find the full setlist in the photos below.
Byrd's most recent release, Tracy Byrd: Live at Billy Bob's was released just this month. Keep up to date with Tracy Byrd on his website, www.tracybyrdmusic.com.
Opening the night was Daniel E. Johnson out of Nashville, TN, and from Statesboro, GA, as he brought raw energy and captivating lyrics to Denver as he and his band gassed up the audience with Southern country sounds.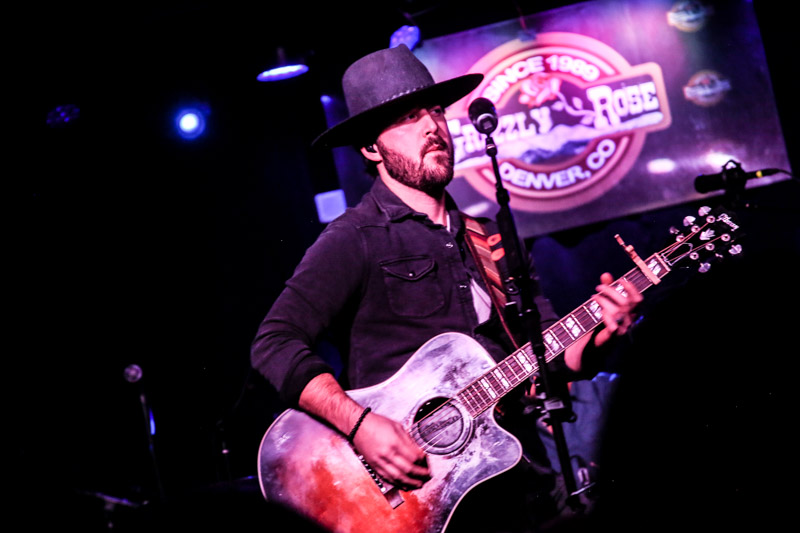 Playing a mix of popular covers that included Heartache On The Dance Floor, Drowns The Whiskey, Lotta Leaving, Beer Never Broke My Heart, and enthralling originals such as Here We Go, Because We Could, Back To What I Know, All We Ever Knew, Johnson made new fans in D-town. He and his band finished up their set with American Hearts.
Daniel E. Johnson was on guitar and vocals, Sam Berce was on guitar, Cody Goll was on bass, and Jose Espiallat was on drums.
Follow Daniel E. Johnson at www.danieljohnsoncountry.com.