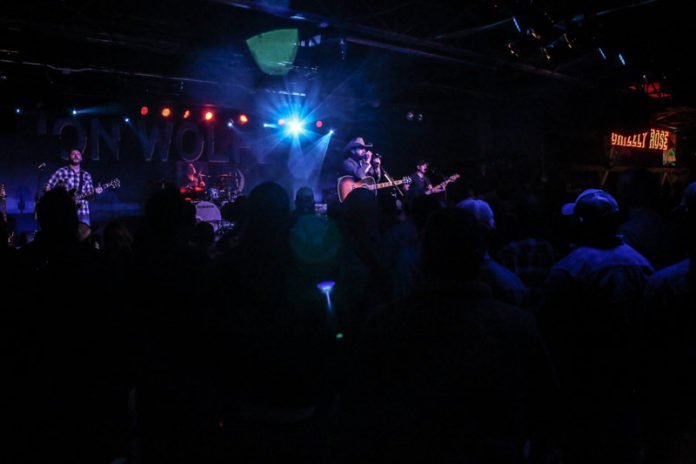 Jon Wolfe made his Grizzly Rose debut on Friday night. From the beginning of the first song, Girl Like You, through the closer, Boots on a Dance Floor, the Austin, TX, singer-songwriter fully entertained the fans in Denver with his Honky-Tonk tunes with an old school sound, and all the while, flashing a gigantic grin. See the full set list in the pictures below.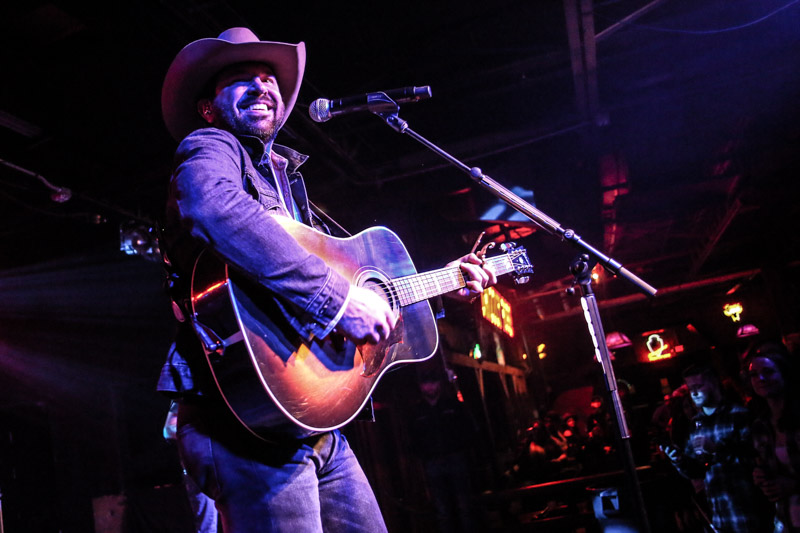 Colorado's own Triple Nickel Band, started the show with high-energy Country music as they took listeners on a trip through Classic Country, with a stroll through Red Dirt, a cruise around current hits, and a mix of their own songs. Triple Nickel had Lee Gladney on vocals and guitar, Ashley Gill on vocals and bass, Ed Schifferns on guitar, What About Bob filling in on keys, and Eric Eberhart on drums.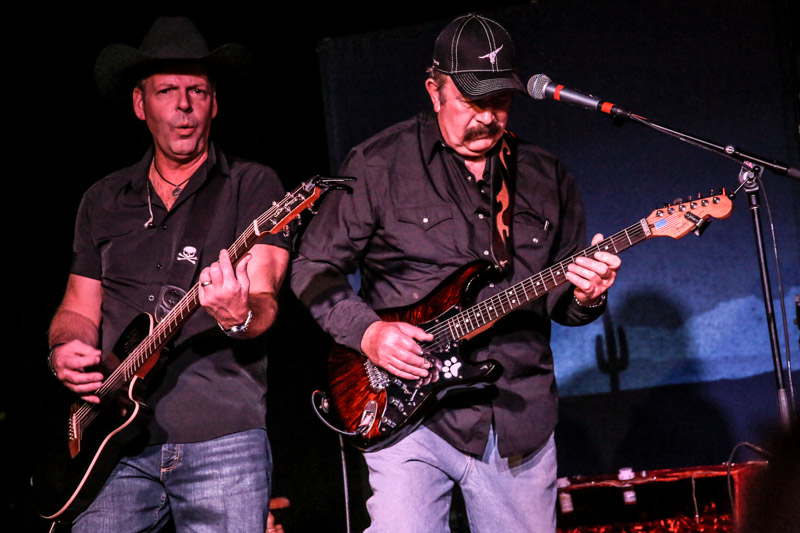 Gladney took control of the stage with the classic Workin' Man Blues, perfect for a Friday night concert, followed up by Gill hitting the low notes on Josh Turner's Your Man. Gladney and Gill took turns with the vocals and led the band through other tunes such as, Shotgun Rider, Make Me Wanna, and slowed the music down with some buckle-polishers and cranked it back up with crowd participation on Wagon Wheel and Friends in Low Places.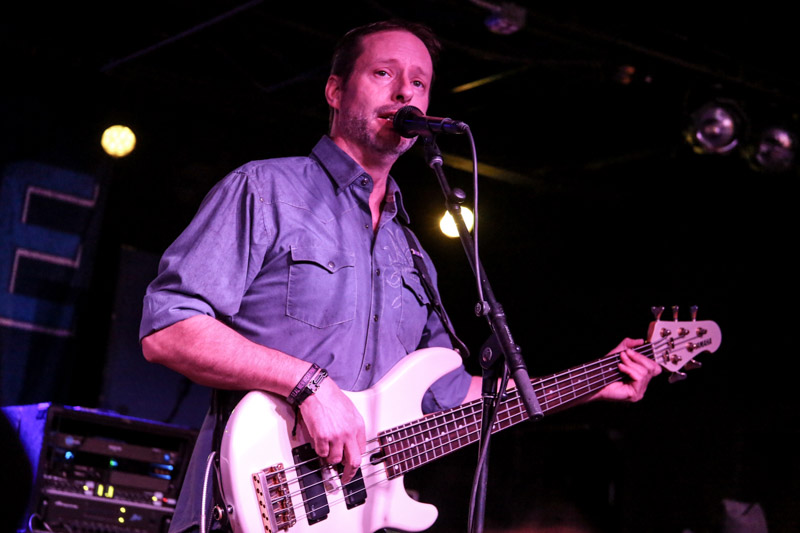 Triple Nickel Band impressed with their range of songs with the Red Dirt anthem, Interstate, and Texas country sounds, Dance Her Home, and other country songs, When It Rains It Pours, You Make It Easy. They also covered Midland's Drinking Problem, and we remember it was a Meet & Greet problem Midland had when Triple Nickel opened for them earlier this year. Triple Nickel Band finished their set with an original song, Ring Goes the Bell.
Triple Nickel Band will be ringing in the new year at Hotel Elegante in Colorado Springs, and will be back to the Grizzly Rose next Spring. Check out Triple Nickel Band at triplenickelband.com.