It was cold and snowy, just as you'd expect for the start of the National Western Stock Show. Country music fans filled the World Famous Grizzly Rose on Friday night to warm up from the outside elements, drink cold beer and share great music.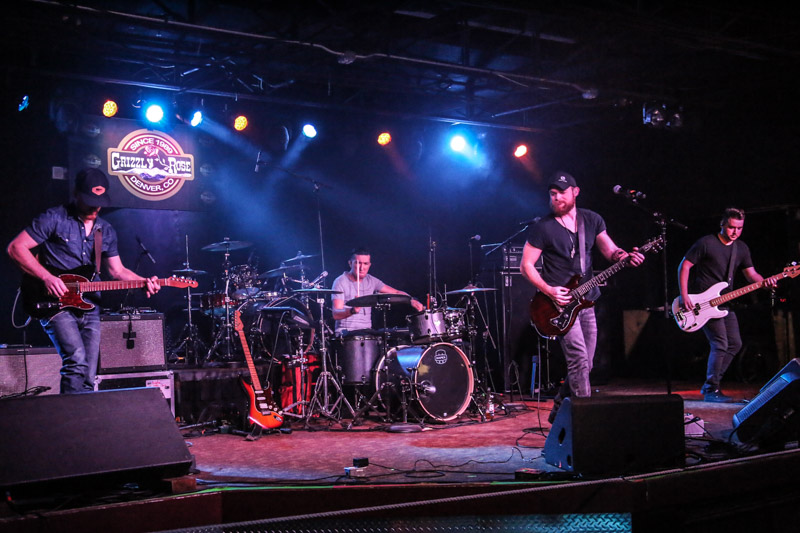 Out of Nashville, Garrett Speer and his band opened the night with a solid mix 90's Country Hits, current country anthems, and his own original tunes. He tried to get the early-arriving crowd to help out with the lyrics of Luke Combs hit When It Rains It Pours, but it was to no avail. That didn't matter to Speer as his powerful vocals filled the venue and got the listeners primed up for a full night. Look for Speer's return to the Grizzly Rose in March.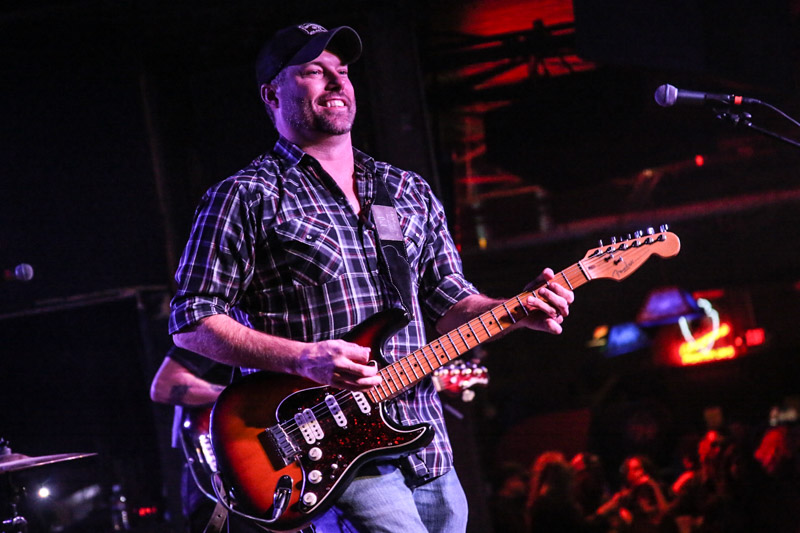 Next up was Nathan Dean & The Damn Band based out of Arizona. Featuring Nathan Dean on vocals and guitar, Jason Judd on guitar and vocals, Nick Miranda III on bass and vocals, and Bill Bogan on drums and vocals, the band played original tunes as well as covering some of Country Music's most recognizable anthems. As the concert-goers streamed in the to club, Dean engaged them to come join them up front for the party up by the stage, and they obliged. Sometimes people just need a little guidance. Dean also had some fun with Taylor Swift fans, at least one anyway, before singing a crowd-pleasing original Taylor Swift.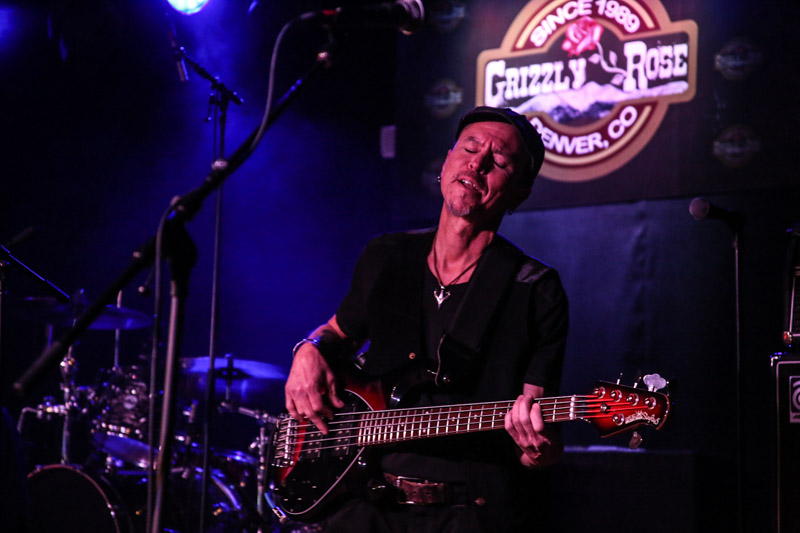 Red Dirt listeners got a treat with Cross Canadian Ragweed's powerful Alabama, Stoney Larue's Oklahoma Breakdown, and Jason Boland and the Stragglers' Pearl Snap. Other fan favorites included originals If You Don't Like My Kind and After Party. Look for their new release, Citizen of the Universe, to be out later this year. Nathan Dean & The Damn Band will also be back in March, but not the same week at Garrett Speer. Probably.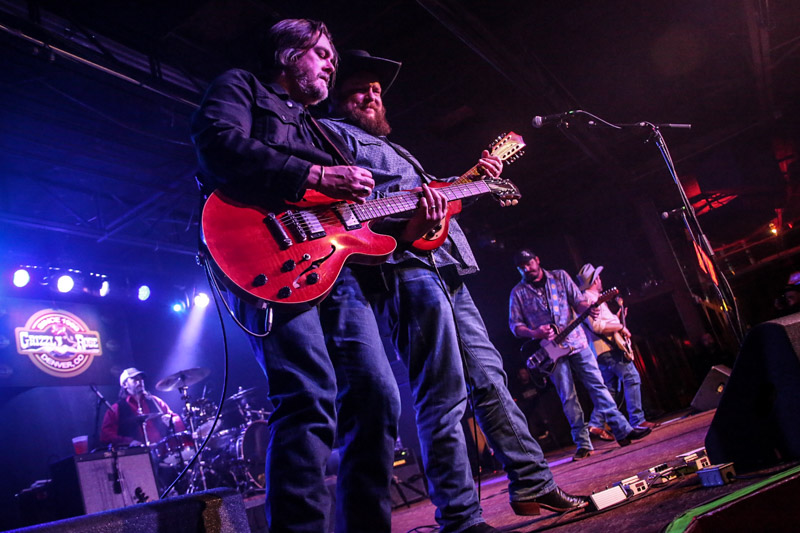 Headlining the evening was Reckless Kelly who brought their rowdy Texas County to Denver on Friday night. Hailing from Austin, Texas, brothers Willy (vocals/guitar) and Cody Braun (vocals/fiddle/mandolin/harmonica) led the band through a set of rocking tunes that turned the Grizzly Rose upside down. Reckless Kelly also had David Abeyta on lead guitar, vocals, Jay "Nazziola" Nazz on drums, and Joe Miller on bass guitar. Reckless Kelly powered through songs that included Radio, Nobody's Girl, Wicked Twisted Road, Seven Nights in Eire, Crazy Eddie's Last Hurrah, among others. Find the full set list in the pictures below. Follow Reckless Kelly at www.recklesskelly.com.