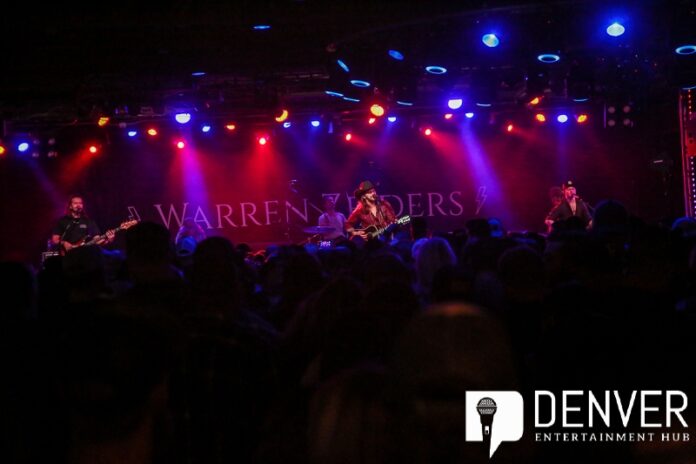 Hailing from Hershey, Pennsylvania, Warren Zeiders stopped at The Grizzly Rose on Friday night as part of his Pretty Little Poison Tour. With a fast rise through social media, Zeiders made 2,000 more friends in Denver.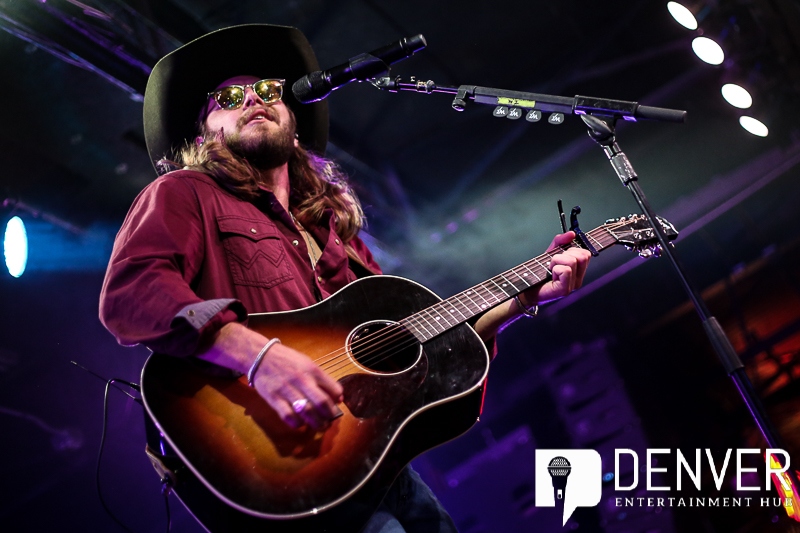 Zeiders advised the SOLD-OUT crowd to follow his rule for the show, "If you know the words, sing along." And they did. Playing a ton of songs from 717 Tapes, Zeiders hit the stage with Up To No Good, Dark Night, One Hell of an Angel, Pretty Little Poison, Burn It Down, and of course, Ride the Lightning. Other rockin' songs included On the Run, West Texas Weather, Drunk Drivin', and Never Look Back. Find the setlist in the photos below.
Zeiders was supported on stage by Alex Kidd on pedal steel guitar, Tyler Hester on drums, Joe Giaimo on guitar, and Sean Carrol on bass. Follow Zeiders on his journey at WarrenZeiders.com.
Before Zeiders took over the stage, Bryan Martin, from Logansport, Louisiana, shared his brand of roughneck country with songs such as More Than the Shine, Never Coming Home, Wolves Cry, Beauty in the Struggle, Everyone's an Outlaw, Divided States, Memory to Drown, and We Ride. Martin and his band also kept the party going with solid covers of Boot Scoot Boogie and Simple Man. On stage with Martin were Joe Barrick on bass, Bobby Mertz on drums, Sam Roomian on guitar, and Alex Kidd on pedal steel guitar. Visit bryanmartinofficial.com for more information.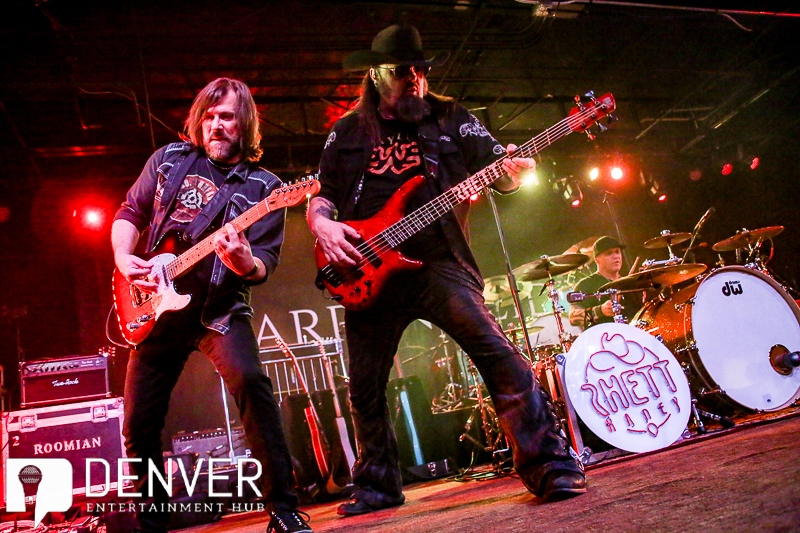 Denver's own Rhett Haney started the show with 1,2 Many and kept the music flowing with songs such as How 'Bout You, There Was This Girl, I Like It I Love It, Copperhead Road, Driving My Life Away, Honky Tonk Hardwood Floors, Eight Second Ride, and Devil Went Down to Geogia. Haney had support from Brett Walston on lead guitar and backing vocals, Zee on fiddle, guitar, and backing vocals, and Stevey Watkins on drums.
Visit rhetthaney.com for more info.