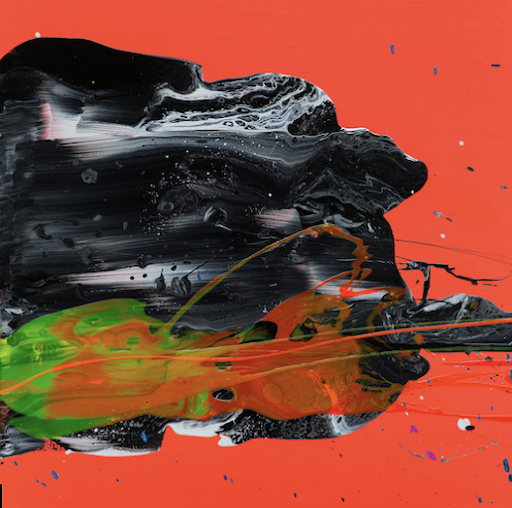 GOOSE RELEASE STUDIO VERSIONS
OF LIVE FAN FAVORITES ON UNDECIDED EP  – LISTEN
LIMITED EDITION VINYL RELEASE ARRIVES JANUARY 13, 2023
CO-HEADLINE SOLD-OUT TOUR WITH TREY ANASTASIO BAND
AND ANNUAL "GOOSEMAS" AND NEW YEAR'S EVE CELEBRATIONS
Fresh off an appearance on Jimmy Kimmel Live! and currently on tour with Trey Anastasio Band (TAB), Goose continue their career-best year thus far with today's surprise release of a brand new EP, UNDECIDED, available now via No Coincidence Records at all DSPs and streaming services. A limited-edition vinyl release will follow on Friday, January 13, 2023; pre-orders are available now.
Produced and engineered by D. James Goodwin (Bob Weir, Kevin Morby) at The ISOKON in Woodstock, NY during the same sessions that yielded this year's critically acclaimed breakthrough LP, DRIPFIELD, the UNDECIDED EP collects four staples of Goose's visionary live sets, reimagined in the studio to showcase the band's intuitive versatility and distinctive spirit. The songs were written over the last two decades before receiving a studio treatment that is a testament to the breadth of Goose's unique sonic prowess, with propulsive guitar riffs, infectious grooves, and emotive lyrics that seamlessly intertwine.
"These four songs have been around for a long time," explains Rick Mitarotonda (vocals, guitar). "We've performed different versions over the years and we wanted to capture them in a new and exciting way."
"All I Need," "Tumble," and "Undecided" were penned by Mitarotonda during his teen years, and "Undecided" is commonly referred to by its working title, "Bob Don" by the Goose faithful. Reflecting on the new title, Mitarotonda says,  "I wrote ['Bob Don'] when I was 14, and, actually, it was originally titled 'Undecided.' We started calling it 'Bob Don' because we thought it was funny."
Rounding out the tracklist is "Elizabeth," a buoyant tune written by Peter Anspach (vocals, guitar, keys). The song breathes a J.J. Cale-esque Tulsa sound, positively pondering the future in the aftermath of heartbreak.
"I wrote the lyrics as a reminder to myself to consider who and what else is out there," says Anspach. "Sometimes it's easy to get caught up thinking whomever you lost was the only one for you, but you never know who else is waiting for you to come along."
PURCHASE/STREAM UNDECIDED EP
PRE-ORDER UNDECIDED EP LIMITED-EDITION VINYL
WATCH "HUNGERSITE" ON JIMMY KIMMEL LIVE!
Goose has spent much of this year traveling North America on their biggest tour schedule to date, including a first-time-ever live run alongside Trey Anastasio Band culminating tomorrow, November 19, with a sold-out co-headline double bill at Reading, PA's Santander Arena. Headline shows resume next month with the band's annual "Goosemas" celebration, set for December 16 and 17 at Broomfield, CO's 1STBANK Center, followed by a very special two-night New Year's Eve run at Cincinnati, OH's Andrew J. Brady Music Center on December 30 and 31. In addition, Goose will be among the headline acts at next year's Okeechobee Music x Arts Festival, happening March 2-5, 2023 at the 600-acre Sunshine Grove property in Okeechobee, FL. A number of dates are already sold out – for complete details and remaining ticket availability, please visit www.goosetheband.com/tour.
DRIPFIELD is available everywhere now via No Coincidence Records. Hailed by Pitchfork as "the rare jam studio album that doesn't have to be heard live to be understood," DRIPFIELD captures the Connecticut-based band's commanding display of fluid musicianship and creative intentionality on such hypnotic tracks as "Arrow," "Hungersite," "Borne," and "Dripfield," all joined by official music videos streaming now at the official Goose YouTube channel.
# # #
GOOSE
TOUR 2022-2023
NOVEMBER
18 – Syracuse, NY – War Memorial Arena * (SOLD OUT)
19 – Reading, PA – Santander Arena * (SOLD OUT)
DECEMBER
16 – Broomfield, CO – 1STBANK Arena
17 – Broomfield, CO – 1STBANK Arena (SOLD OUT)
30 – Cincinnati, OH – Andrew J. Brady Music Center
30 – Cincinnati, OH – Andrew J. Brady Music Center (SOLD OUT)
MARCH 2023
2-5 – Okeechobee, FL – Okeechobee Music x Arts Festival †
* w/ Trey Anastasio Band
† Festival Appearance
# # #
GOOSE
UNDECIDED EP
(No Coincidence Records)
Tracklist:
All I Need
Elizabeth
Tumble
Undecided (aka Bob Don)
CONNECT WITH GOOSE: