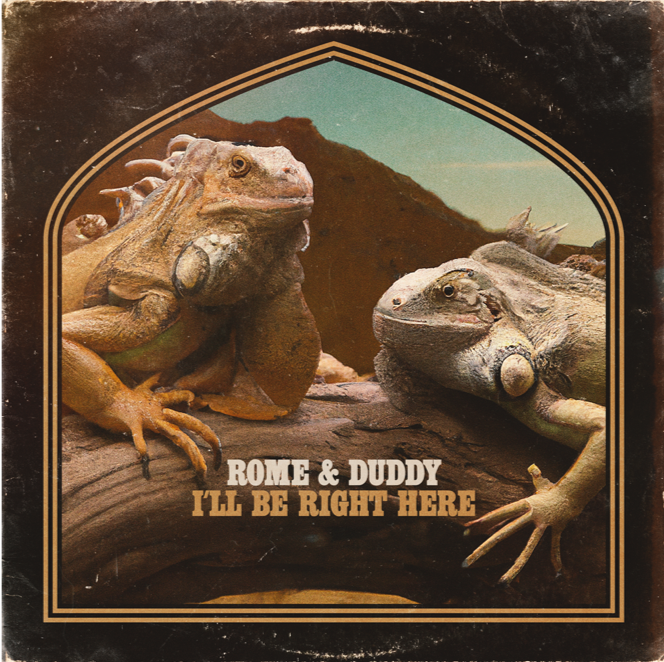 Stream "I'll Be Right Here" at romeandduddy.com/illberighthere
PRESS RELEASE: November 21, 2022 – Rome & Duddy's newest single "I'll Be Right Here" presents a sing-along-ready statement of sweet reassurance in troubled and chaotic times. The track was co-produced by Vance Powell (Chris Stapleton, Jack White, and Phish) and Leroy Powell (Shooter Jennings and Sturgill Simpson).
"In the midst of the pandemic, when so many people were far from their loved ones, this song became our ode to always being there for somebody." – Rome & Duddy
Alongside the new single Rome & Duddy are heading out on their U.S. Winter Moon Tour. They will kick off the tour on Friday, November 25th starting in Nashville, TN at the Skydeck with support from Channing Wilson.
Rome & Duddy Winter Moon Tour Dates
NOV 25 FRI Nashville, TN
NOV 26 SAT Atlanta, GA
NOV 27 SUN Greensboro, NC,
NOV 29 TUE Key West, FL
NOV 30 WED Fort Lauderdale, FL
DEC 1 THU Ponte Vedra, FL
DEC 2 FRI Orlando, FL
DEC 3 SAT Vero Beach, FL
DEC 6 TUE Fort Smith, AR
DEC 7 WED Wichita, KS
Bio:
Over 15 years of sharing stages and studios with each other's massively beloved bands, Sublime with Rome's Rome Ramirez and Dirty Heads' Dustin Bushnell AKA Duddy B have forged the kind of creative chemistry that often leads to unexpected magic. The result: a one-of-a-kind new project that matches the rootsy simplicity and true-to-life storytelling of Americana with the hypnotic rhythms and breezy guitar tones of reggae, arriving at a bold and timeless sound all their own.
With the release of their debut EP, Rome & Duddy hope to extend that sense of purposeful excitement to their audience—and to provide a much-needed escape from the uncertainty of modern life. "Both of us make music because that's what makes us happy—it's the oxygen in our lungs," says Ramirez. "I hope when people hear these songs it gives that same kind of happiness, the feeling of being with family and friends and just enjoying that time together. If they need to turn off from the day and put themselves into another state of mind, that's what this music is there for."
LINKS: romeandduddy.cominstagram.com/Romeanddudyfacebook.com/romeandduddytwitter.com/romeandduddytiktok.com/@romeandduddy