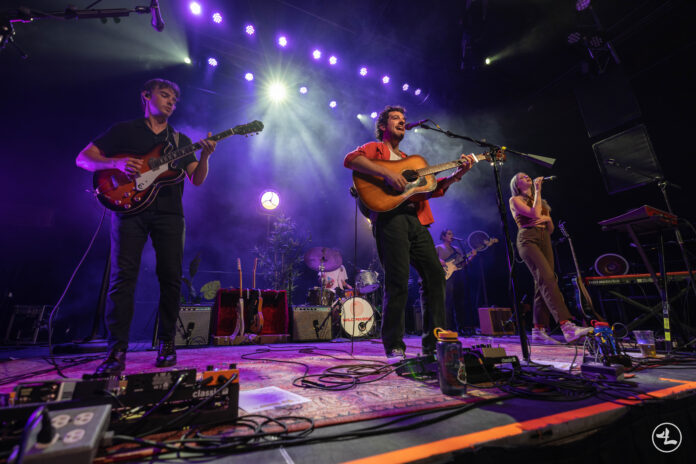 It had been two years since I've been to the Summit Music Hall in Denver, CO, and I couldn't have been happier with my return this past Friday night as I had the chance to cover a sold-out venue staring some amazing young talent Wild Rivers & Violet Skies.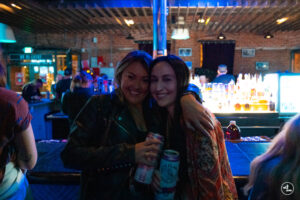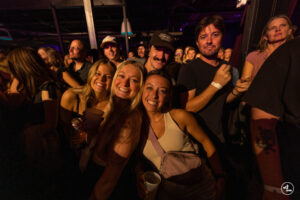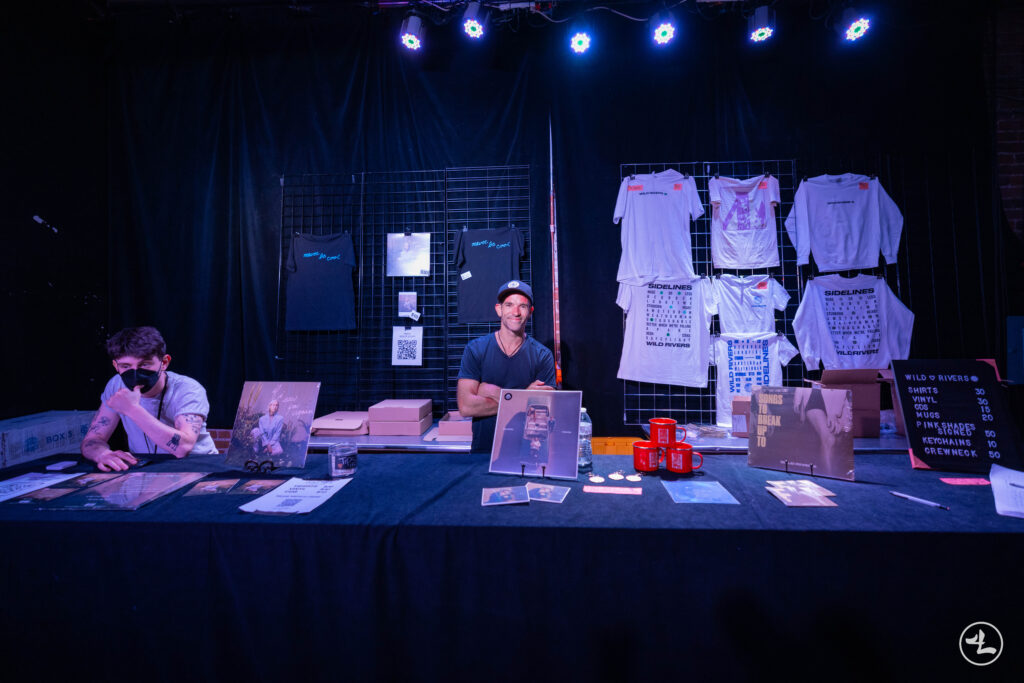 With the line of fans still wrapped around the building, Violet Skies took the stage to begin the night and wowed the audience with her soft vocals backed up by the smooth tone of the piano keyboard. The current star, Hannah Berney, started her musical journey in Chepstow, UK in 2014, and over time, she found her musical partner, Kyndyl Fire, who travels around with her on tour playing the keyboard. The two matched each other perfectly with Hannah wearing a black top with slim violet-green bottoms while Kyndyl wore a violet-green top and slim black bottoms.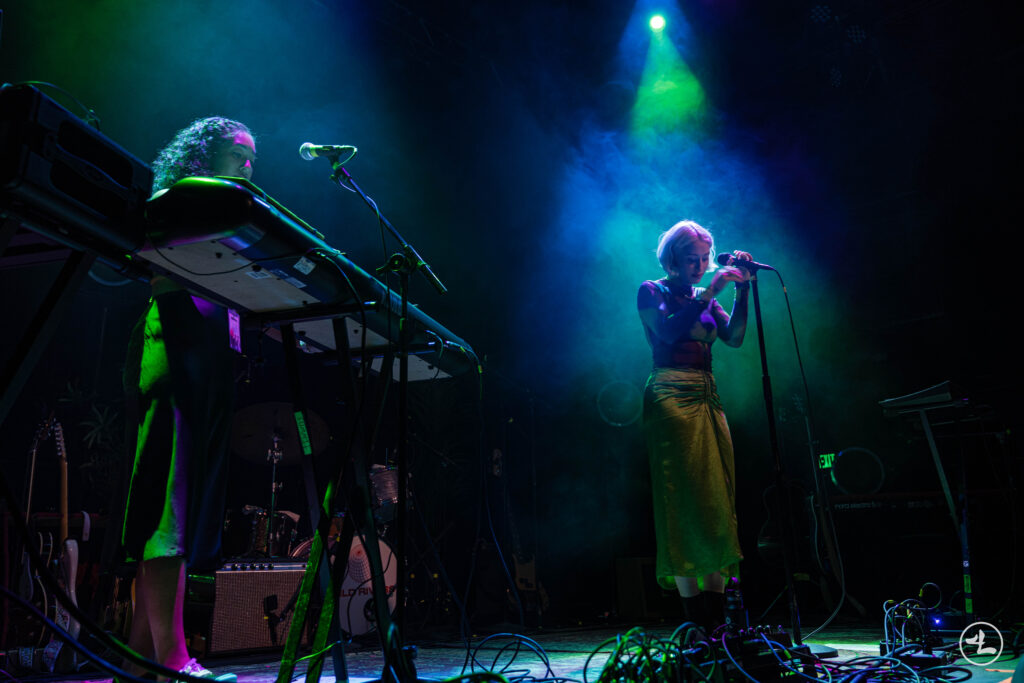 As Wild Rivers took the stage, it had been through a mini makeover resembling a home studio covered with plants and high beam lights across the back of the stage, giving it a welcoming feeling that blended perfectly with their set. Wild Rivers formed in 2016, normally consists of three members Khalid Bassein (Vocals/Guitar), Devan Glover (Vocals/Guitar), and Andrew Oliver (Bass/Guitar). However, they were joined by two others Abby Avid on the bass and another that held down their soft rhythm with the drums in the back. Sadly, we couldn't find his name.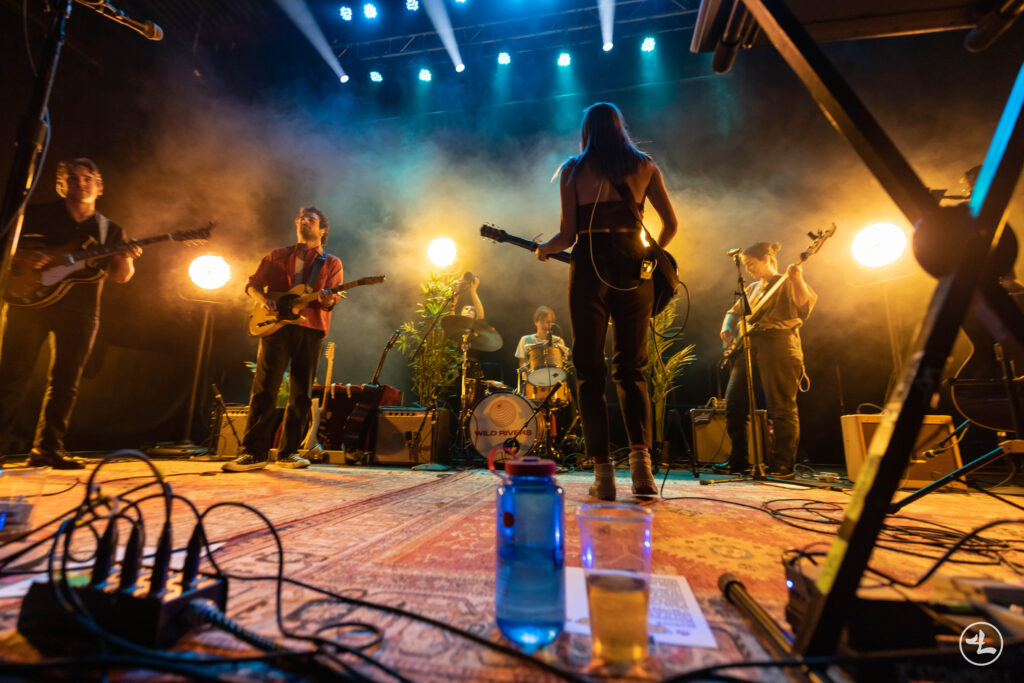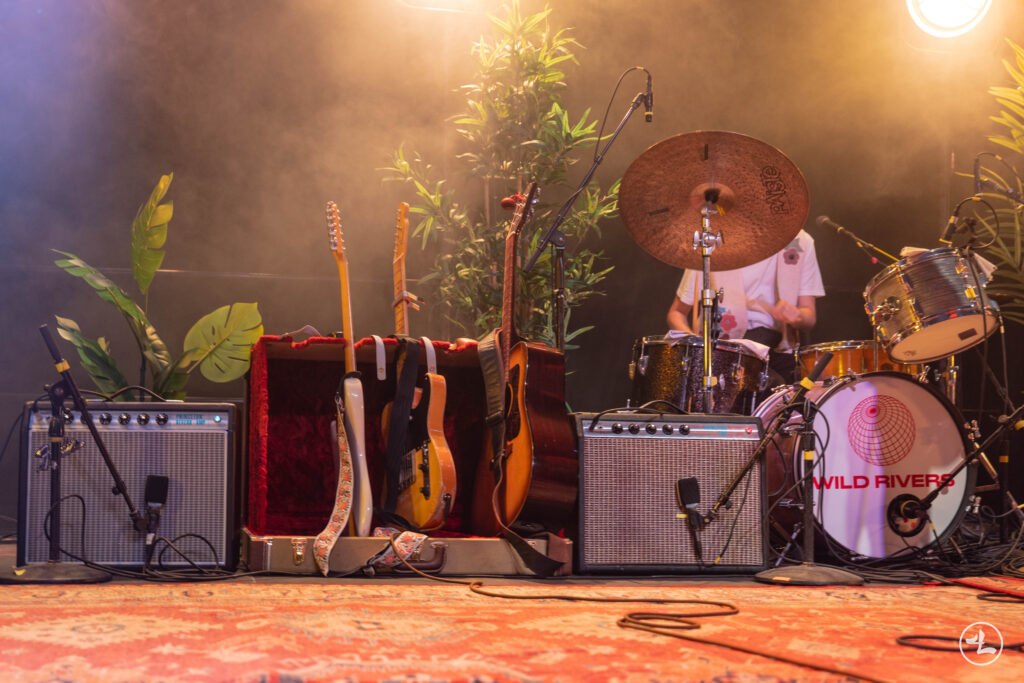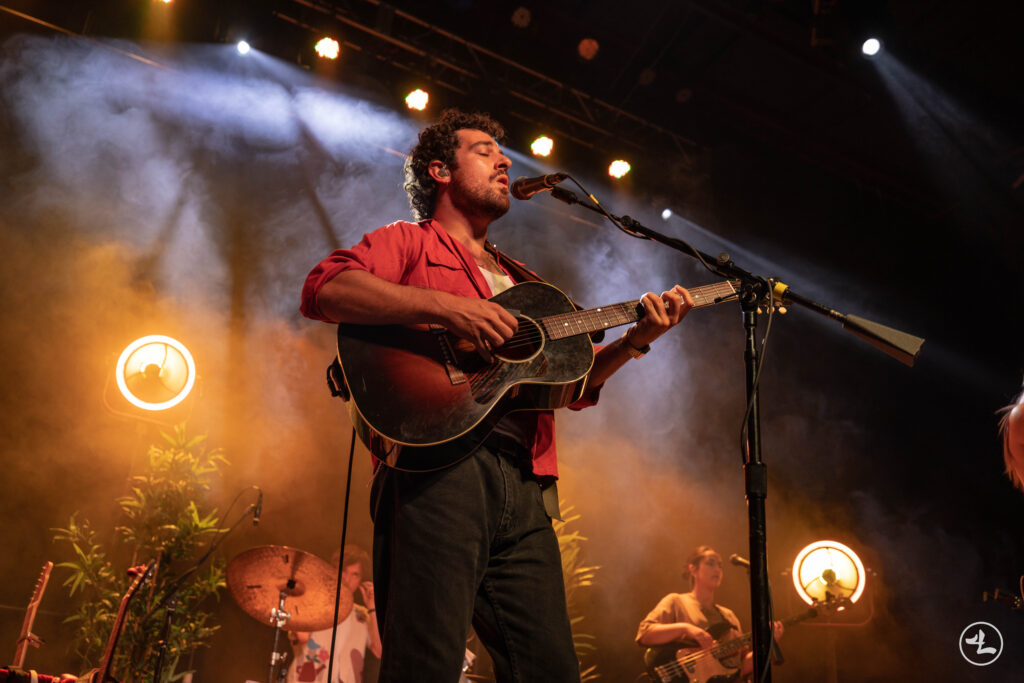 This tour is in celebration of their second studio album released early this year in February titled "Sidelines". Following their roots in the Folk-Pop genre, they tell stories of both love and lost love over time sharing their most humbling experiences. Of which the fans no debatably shared a connection with, as we saw several people shed tears of joy.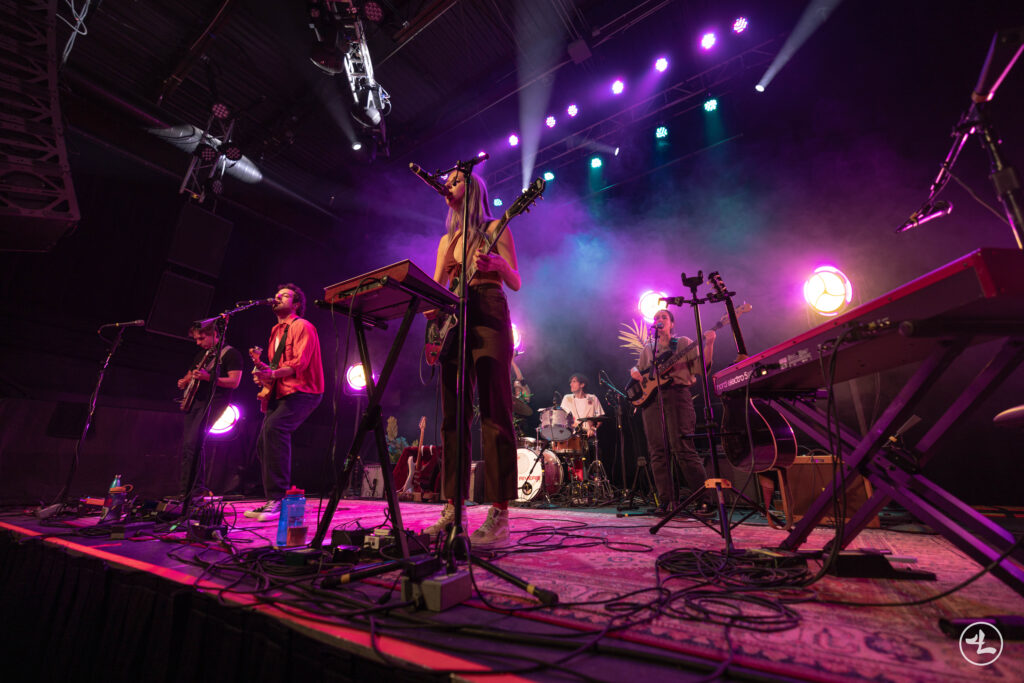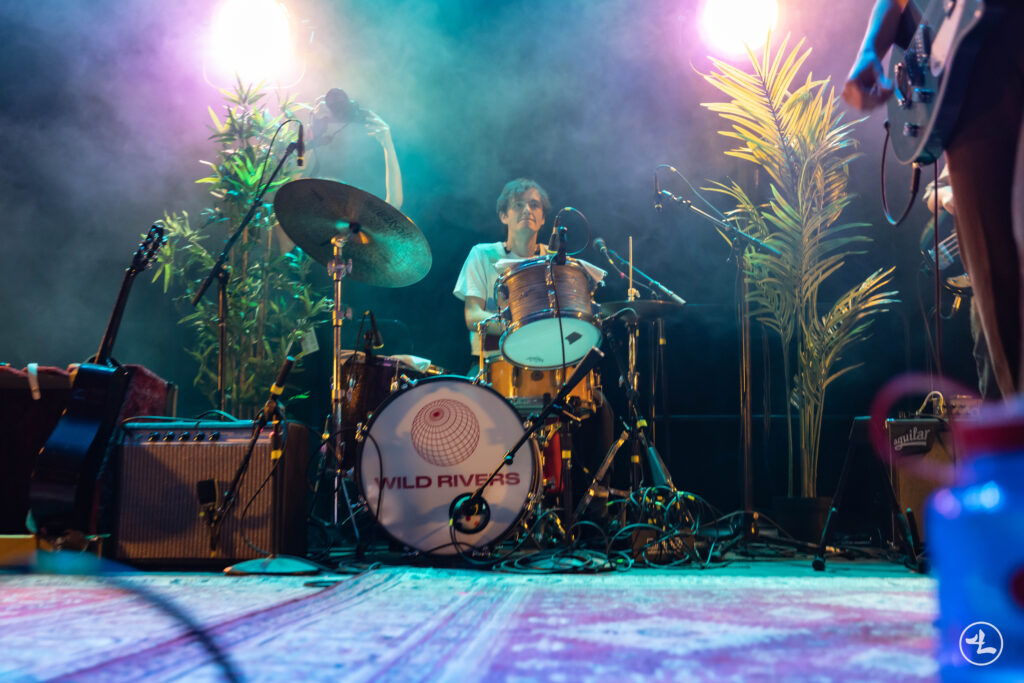 The band focus on their new album but found a way to still share a few of their earlier hits while also mixing in a few covers such as  "I'm With You" by Avril Lavigne, snag by Devan, and "I Want It That Way" by the Backstreet Boys. 
Despite the amount of time they've been in the industry, this talented group of individuals has come together and harmonized in such a way that so many can connect with them on a personal level. This factor alone will allow them to achieve their wildest dreams. Make sure to stay up to date with all their upcoming music and news with the link below.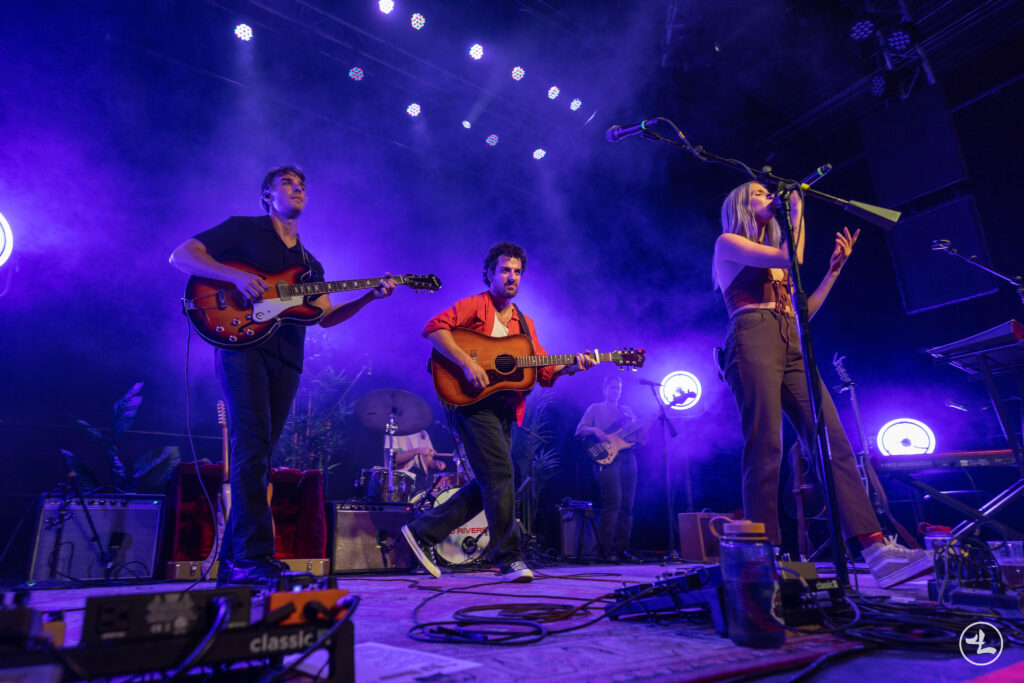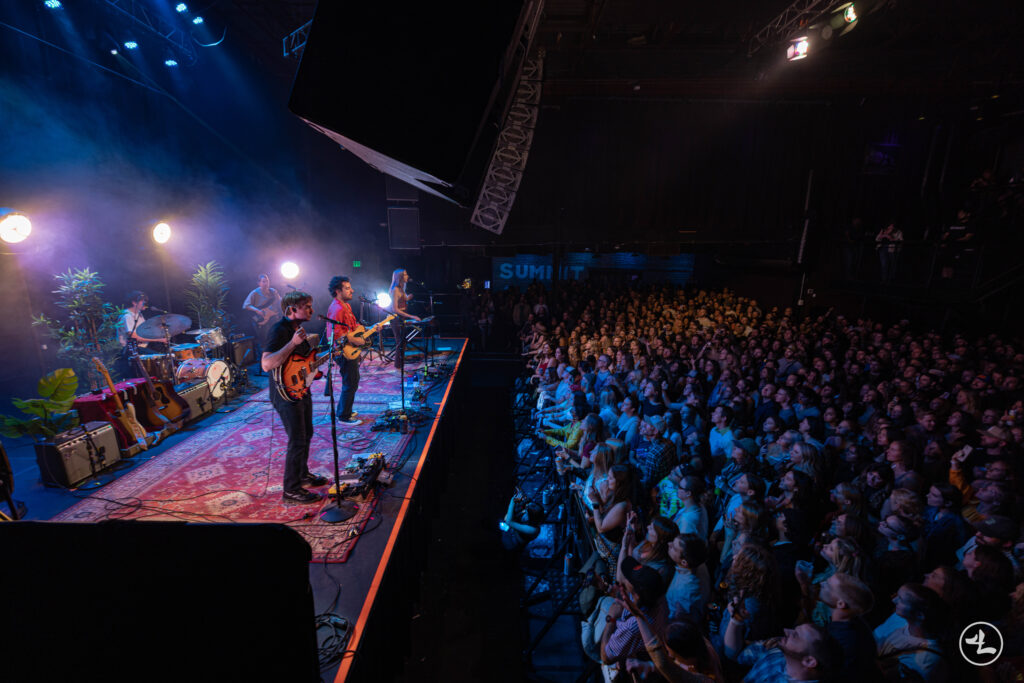 Setlist
Bedroom, Wandering Child, Call It A Night, Amsterdam, Speak Too Soon, A Week Ago, Long Time, Moving, Heart Attack, I'm With You (cover), Stubborn Heart, I Do, More or Less, I Want It That Way (cover) Neon Stars, Safe Flight, and ended the night with Thinking of you
Link's 
Wild Rivers – https://www.wildriversmusic.com
Violet Skies – https://violetskies.komi.io