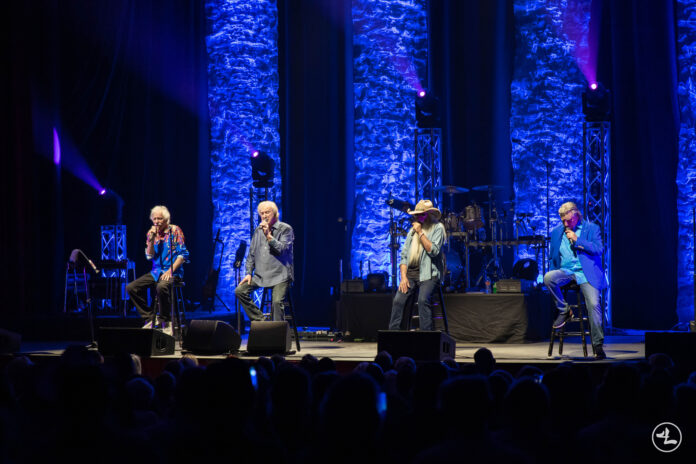 When we talk about the history of music, very few groups are still around that helped pave the way for classical music that we all know and love today. A week ago today, Denver residents had the opportunity to see the great and infamous quartet The Oak Ridge Boys. Performing at the beautiful Paramount Theatre, located in the heart of downtown Denver, these four legends sang their hearts out to one of the most respectful crowds I've ever been a part of. 
The Oak Ridge Boys date back to World War II but were solidified with the current members in the 70s. All of which, are thankfully active members to this day Duane Allen, Joe Bonsall, William Lee Golden (Mr.GQ), & Richard Sterban. The group originally went by the name of the "Georgia Clodhoppers" prior to acquiring new members and rebranding in the 40s. With a decent following considering it being the early-mid 1900s they passed the torch off to some newer young talent that included Duane Allen to ensure that the band lived on. The next member to join would be Mr.GQ, William Lee Golden. Followed by the legendary Richard Sterban, who at the time had been touring with the King of Rock Elvis Presley. Shortly after Sterban joined they called up a well-known vocalist that he played with previously in his career, Joe Bonsall. All four gentlemen living in Henderson, TN, began to spend all of their time together building each other up as they continued to make music to keep the Oak's reputation going.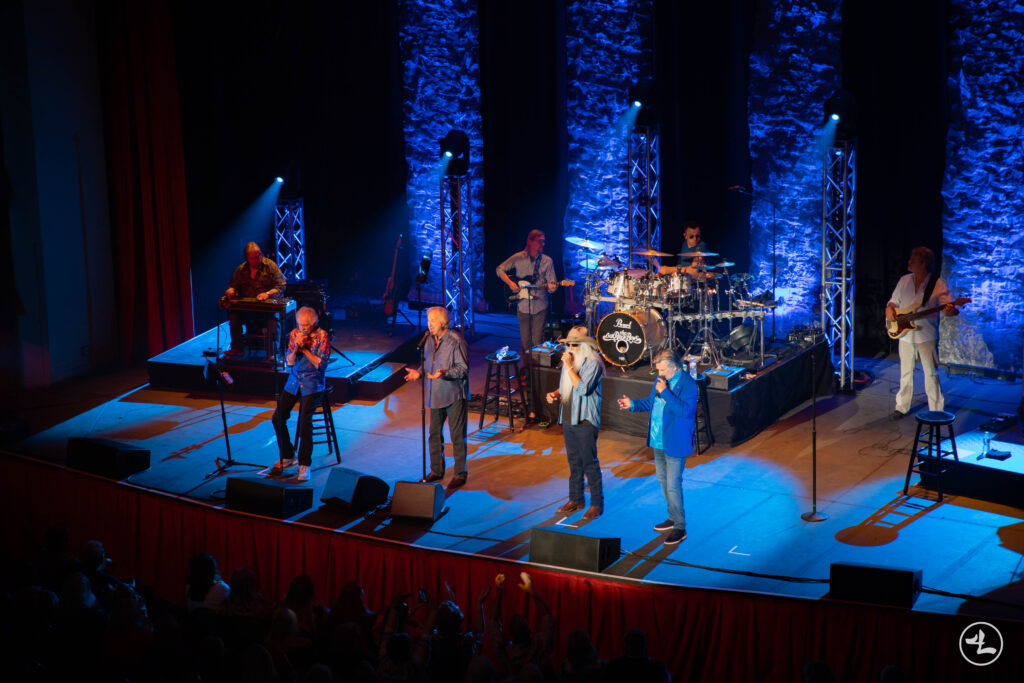 Originating from Gospel music they eventually crossed paths with the country scene and combined the two making a new style of Country Gospel music that the world really had yet to see. Their success continued throughout the years as they meet and played alongside other legends such as Johnny Cash, Kenny Roger, Ray Charles, & Dottie West. They soon found themselves honored not only into the 'Grand Ole Opry" yet also the "Country Hall of Fame". For an individual /group to achieve one of these is an amazing milestone but to accomplish both, is hardly heard of. This alone stands as proof that this group of gents is by far one of the all-time greats.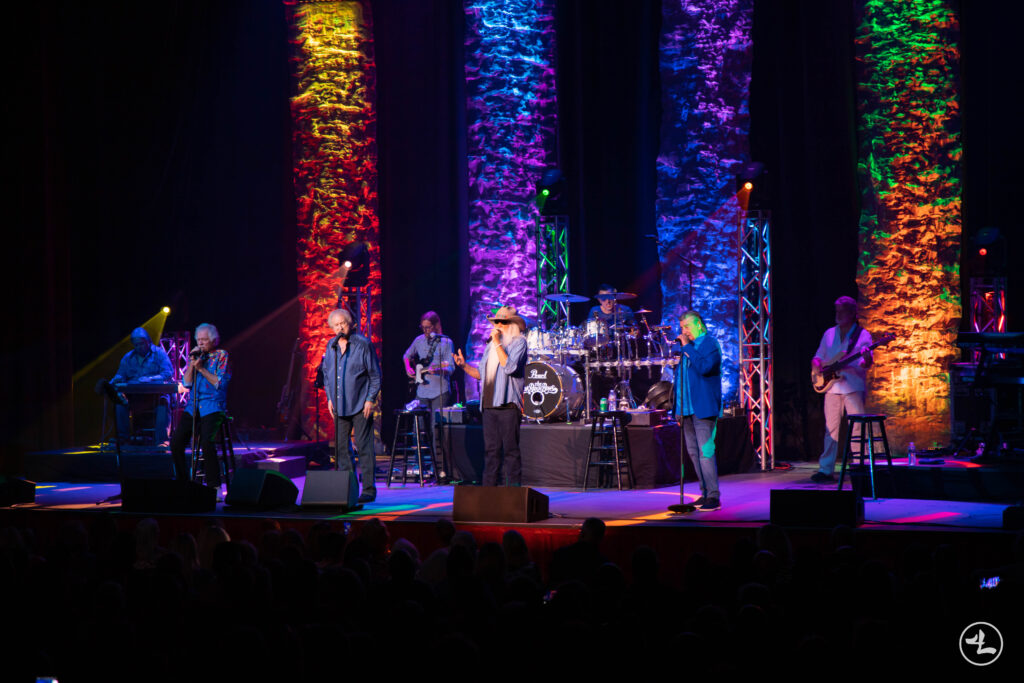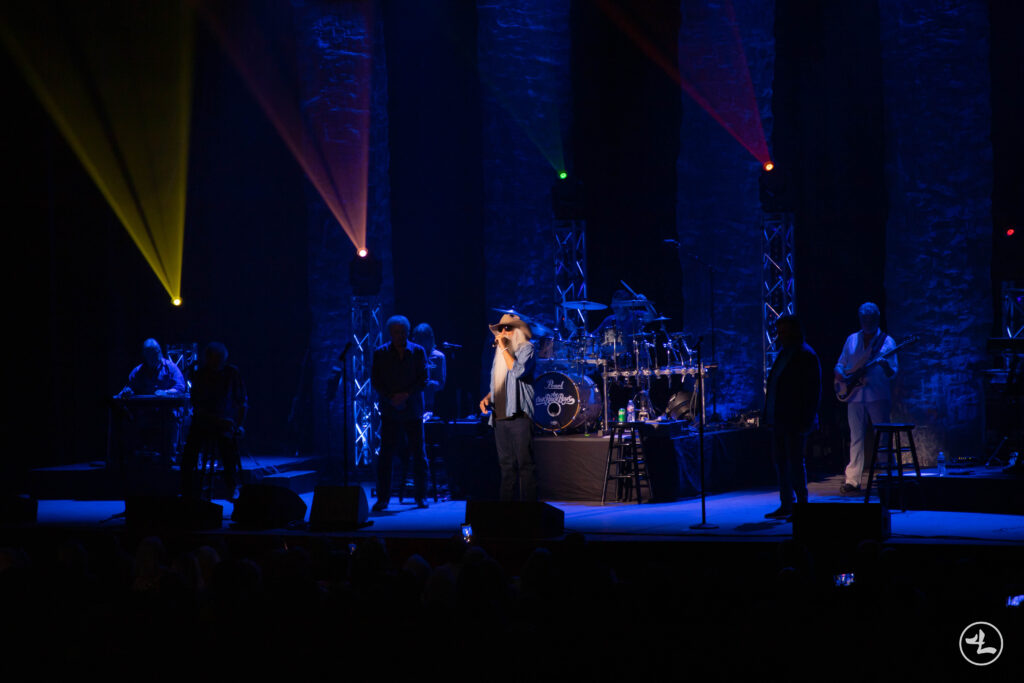 As the theater room began to fill up, we were greeted with a message from the host of the evening Darrick K. Welcoming everyone that came out for the night and preparing us for a show that we would not soon forget.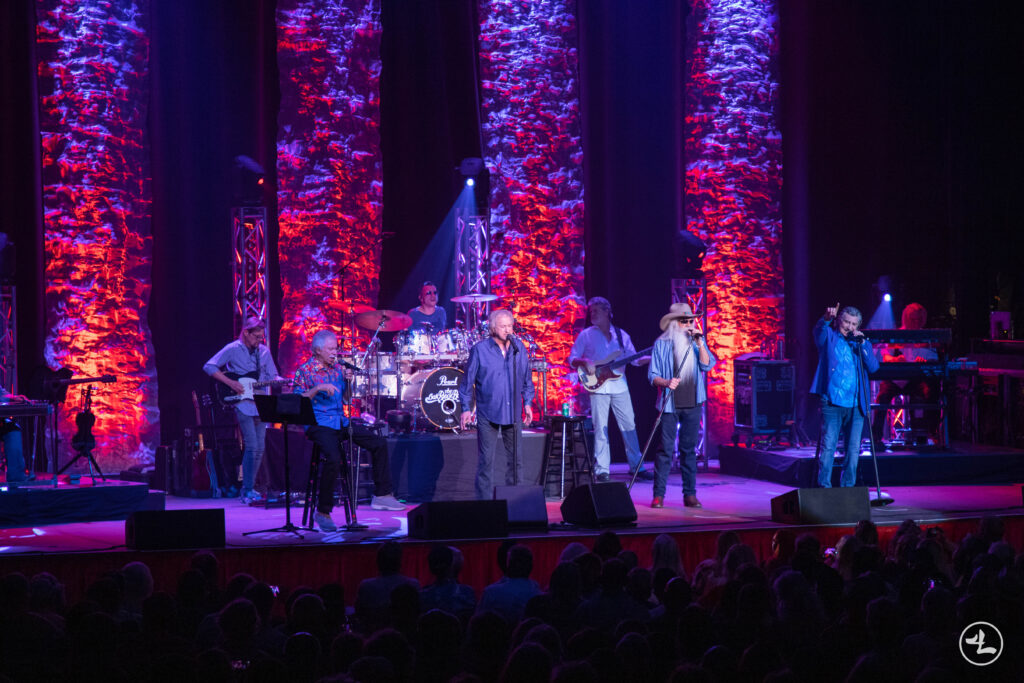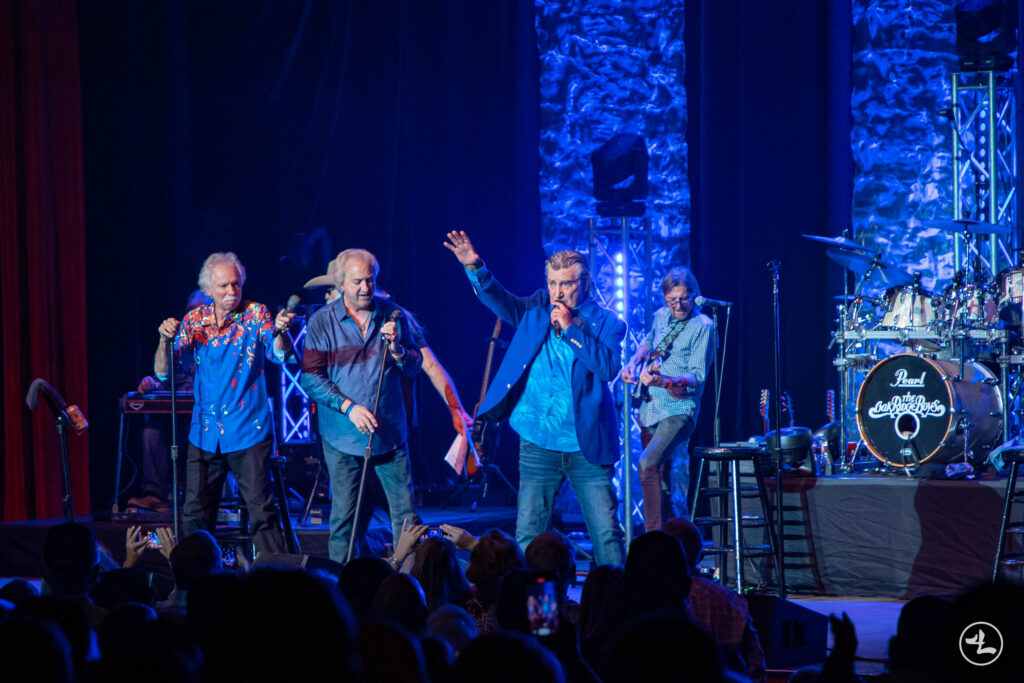 Playing as a four-part harmony Duane Allen took lead vocals followed up by Joe Bonsall as Tenor (Mid-Pitch), William Lee Golden as Baritone (Mid-Pointe), and Richard Sterban with the famous deep Soprano (Bass Vocals). The four had a very talented band backing them up that helped bring the gospel feeling in the building up until they slowed things down a bit as they brought stools out to the front of the stage relating to their newest album "Front Porch Singin'. While they sat and sang basically face to face with the crowd they began to take turns introducing themselves to all the newcomers by giving them a little insight as to where they came from and how they came to be. Sharing their true characters with us, they then welcome a young girl named Ronnie, up on stage to take a photo as earlier in the day her mother had posted a photo of Ronnie on social media holstering the biggest smile while wearing one of their t-shirts, sharing how she can't wait to see them for her very first time. With a seven-day journey coming to an end the Oka Boys and the band respectfully sent off their best wishes as they played arguably one of the most famous songs around "Elvira" prior to ending their set with the 1981 release "Bobbie Sue".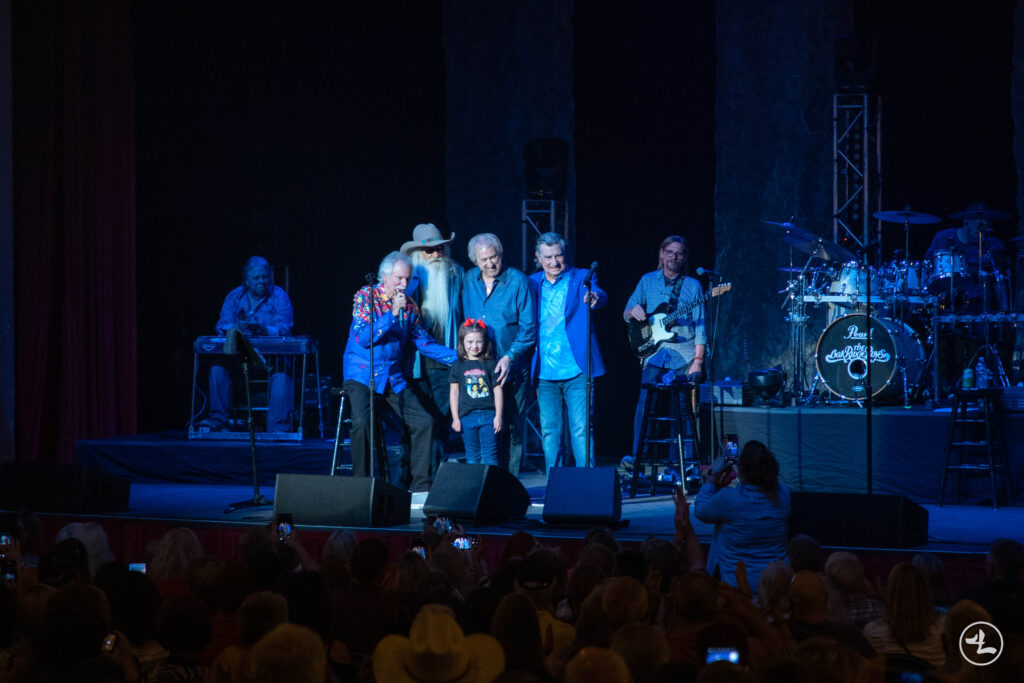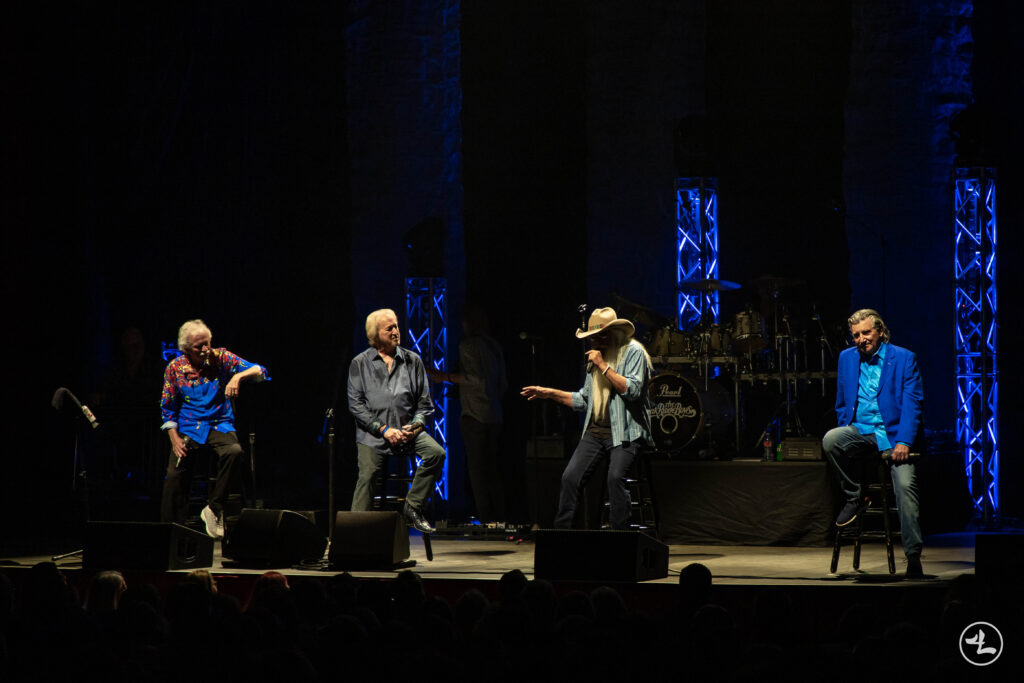 Make sure to stay tuned to the upcoming news from the Oka Ridge Boys with the link below, as they are far from being retired with said to be a new album release coming in spring of next year. Produces by the same Dave Cobb team with RCA Studio A, that helped make "Front Porch Singin'.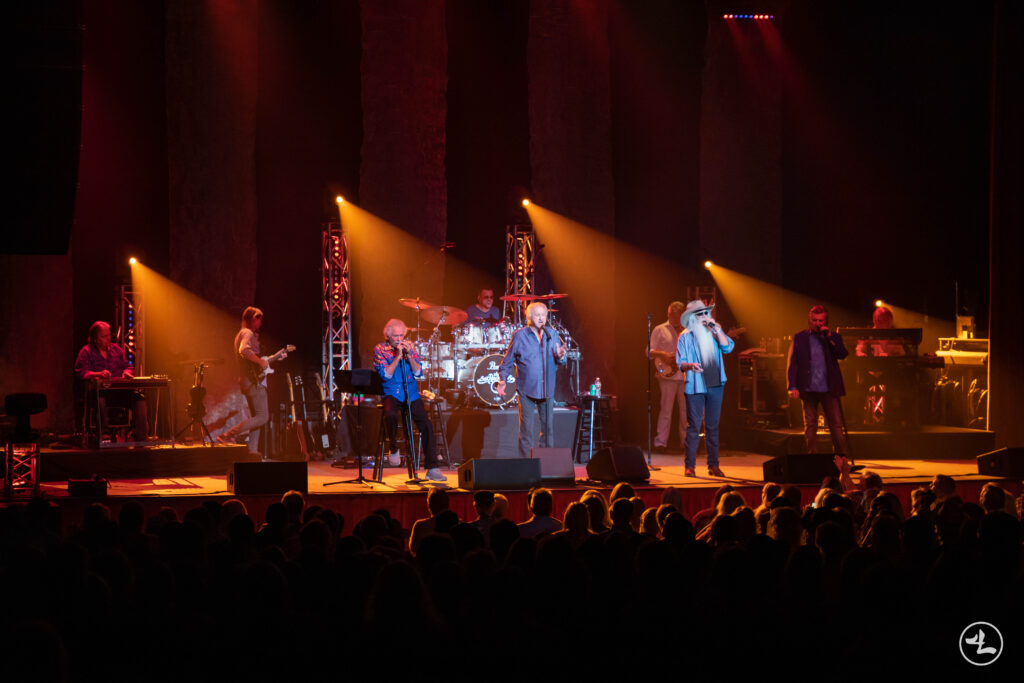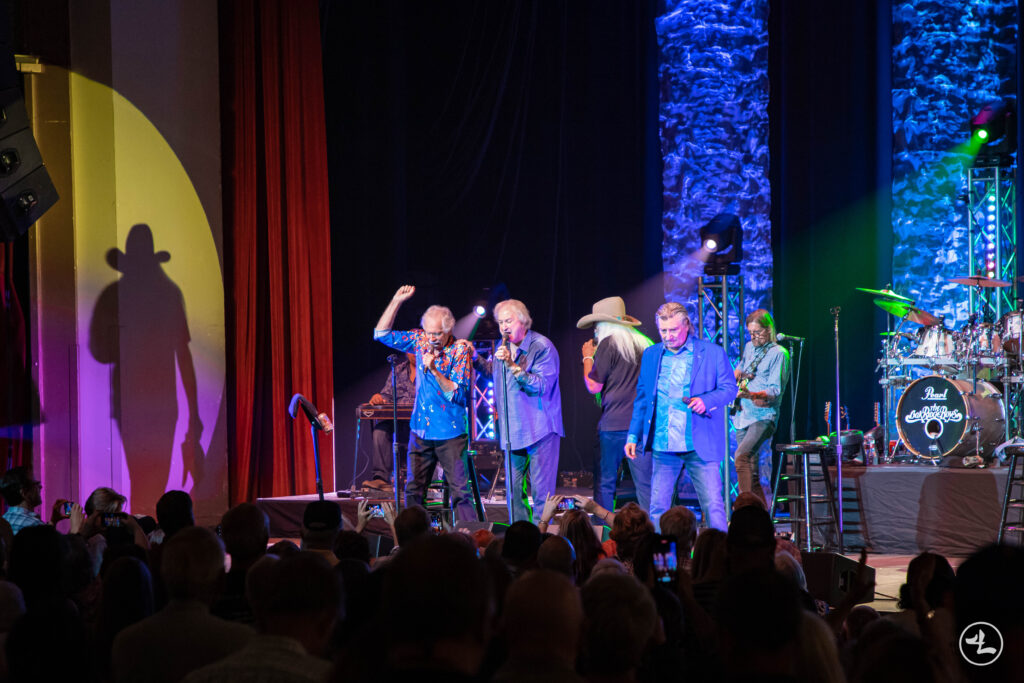 Full Setlist – Everyday, American Made, Love Song, You're the One, Red Dirt Highway, Dream On, Saloon, Leavin' LA, Callin' Baton Rouge, Two Women, Beautiful You, Come On In Best You Can Do, Thank God for Kids, Fancy Free, Never Hurts to Hurt, Roll RN River
Sitting Down Set –  Life's Railway, Life is Beautiful, The Old Ways, Swing Down Chariot, Love Light and Healing
Encore – Elvira, Bobbie Sue
The Oak Ridge Boys – https://www.oakridgeboys.com