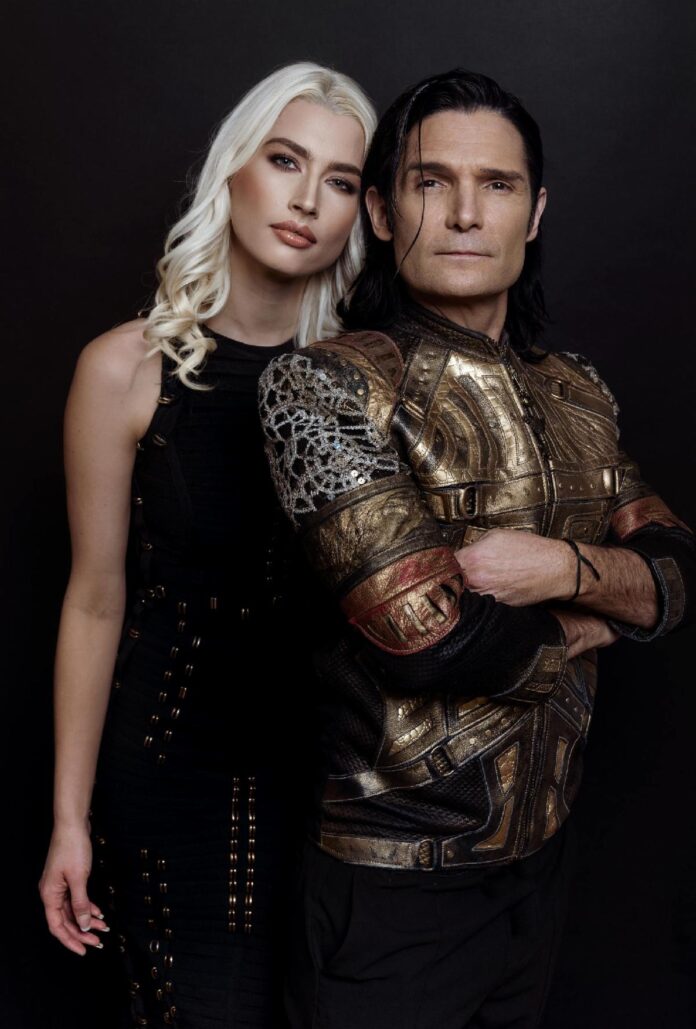 Corey Feldman recently released his new album Love Left 2: Arm Me With Love. His upcoming Love Retours (22 + A Few In 22) Concert Tour, kicks off on August 17 and runs through September 18. The tour has a total of 25 stops across the country and will be Corey's first tour in 5 years.
The first single Comeback King featuring Curtis Young went viral within the first week of its release. The second single Without U, which Corey describes as "a rhythmic R&B ballad and quite possibly the most mainstream song I've ever released" was just recently released on July 16 (Corey's birthday), with the promise of more birthday surprises to be announced soon! The album also features a song dedicated to his late friend Ben Presley aka Keough called The Beautiful Soul
Corey Feldman is best known for classic movies such as The Lost Boys, The Goonies and Stand By Me. Corey and his music have been featured on The Today Show, where his performance went viral and in Rolling Stone, People Magazine, Us Weekly and The Associated Press to name a few. Corey is also National Ambassador for Child USA and has been a longtime advocate for victims of sexual abuse.
COREY FELDMAN TOUR DATES:
Aug 17 – The Marquee -Tempe, AZ
Aug 18 – Rail Club Live
Aug 20 – Santa Carla Summer Weekend – San Antonio, TX
Aug 21 – Santa Carla Summer – San Antonio, TX
Aug 24 – King of Clubs – Columbus, OH
Aug 25 – Piere's Entertainment Center – Ft. Wayne, IN
Aug 26 – Brauer House – Lombard, IL
Aug 27 – Hobart Art Theater – Hobart, IN
Aug 28 – Token Lounge – Westland, MI
Aug 30 – Hard Rock – Pittsburgh, PA
Sept 1 – Granite State Music Hall – Laconia, NH
Sept 2 – The Stafford Palace Theater – Stafford Springs, CT
Sept 3 – Reverb – Reading, PA
Sept 4 – Colony – Woodstock, NY
Sept 6 – Capital Arts Center – Bowling Green, KY
Sept 7 – Headliners Music Hall – Louisville, KY
Sept 8 – Wildey Theater – Edwardsville, IL
Sept 9 – Hard Rock Casino – Sioux City, IA
Sept 10 – The Venue – Denver, CO
Sept 11 – Liquid Joe's – Salt Lake City, UT
Sept 13 – The Coach House – San Juan Capistrano, CA
Sept 14 – Goldfield Trading Post – Sacramento, CA
Sept 16 – The Canyon – Montclair, CA
Sept 17 – The Canyon – Agoura Hills, CA
Sept 18 – The Canyon – Santa Clarita, CA