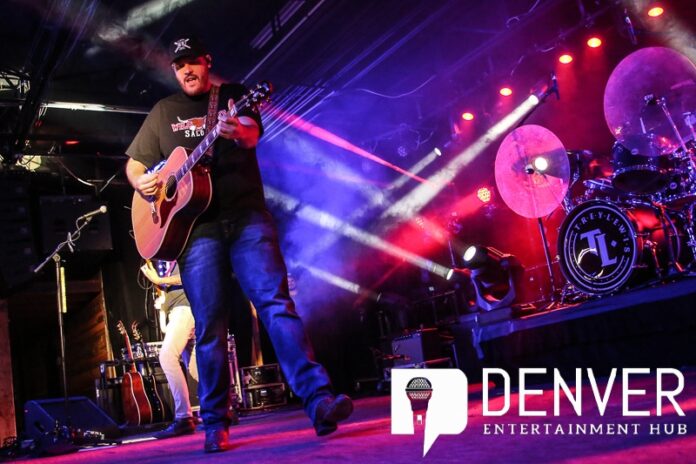 Trey Lewis, from TikTok and also Birmingham, Alabama, and currently out of Nashville, brought his middle finger and euphemisms to the Grizzly Rose stage on Friday night.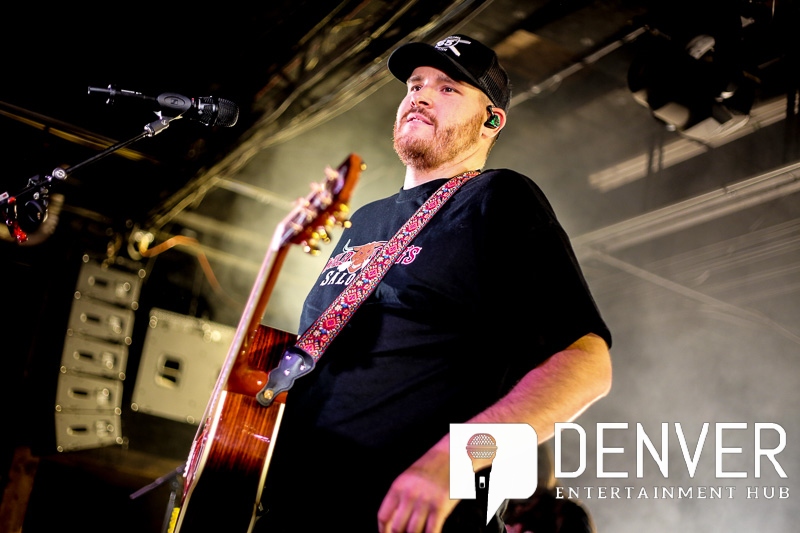 Starting the night off with Long List of Exes, Backup Man, and Hate This Town, Lewis fired up listeners with his big personality as he spoke and sang about the things he's been through; breakups and drinking, and not drinking. Lewis also dropped solid covers of Dust on the Bottle, Dixieland Delight, Courtesy of the Red, White, and Blue, and Friends in Low Places. Other songs included Shut the Door, Whole Lotta Nothin', Little Tired, and Single Again. Of course, he included Dicked Down in Dallas to end the set. Find the full setlist in the photos below.
On stage with Lewis were Matt Mcilwain on drums, Ben Miller on guitar, Terry Adams also on guitar, and Mitch Goshce on bass.
Read more about Trey Lewis and his new release Good To Know People.
Billy Brown and his band based out of Kentucky and Nashville, TN, had the job of enticing early arrivers up to the stage. Brown mixed in solid originals such as Middle Of A Country Night and She's My Girl, with country covers of Drink In My Hand, Down to the Honky Tonk, I Don't Want This Night to End, Somethin' 'Bout a Truck, Dixieland Delight, Keep Your Hands to Yourself, Achy Breaky Heart, She's Country, Chattahoochie, Body Like a Back Road, Country Girl, and Save a Horse. Billy Brown and his band also rocked things up with Copperhead Road and Collective Soul's December.
Billy Brown was supported by Dakota Nielsen on drums, Alex Shernit on bass, and Dylan Jaynes on guitar. Check www.billybrowncountry.com for more information.