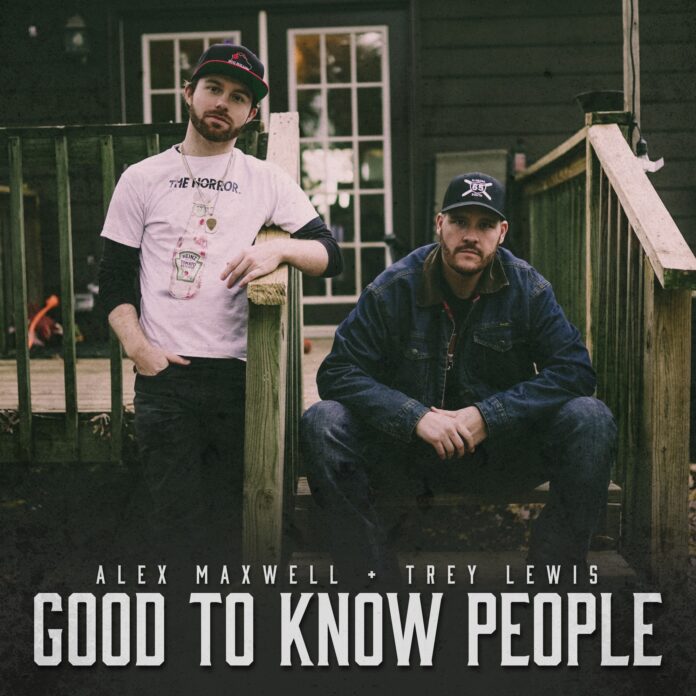 Country singer, Trey Lewis' new single "Good To Know People" is out now along with the music video that is featured on XX. The track also features fellow country artist Alex Maxwell. The release follows on the tails of "Single Again" which went viral with over 75k videos of fans with their 'middle fingers up' as Taste of Country described it as a "true country original" and the nostalgic hometown anthem "Hate This Town."
Trey says, "When I moved from Birmingham to Nashville I found the best group of friends anyone could ask for.  I wrote Good To Know People with Alex Maxwell and Benjy Davis.  It's a song about surrounding yourself with good people.  I hope you can relate and enjoy this with your buddies!"
Trey is also currently on the road for the "Bad Reputation" tour with Kid Rock. Tickets are available here.
Trey Lewis successfully redefined the boundaries of country music with his popular song 'Dicked Down in Dallas' which caught the attention of millions garnering spotlights from the likes of Billboard, Rolling Stone, Barstool Sports, and more. The Birmingham, AL native's release 'Shut the Door' is a diverse mixture of music rooted in authentic songwriting that has received tons of accolades and features such as New in Country on Apple Music, New Music Friday, and New Music Nashville on Spotify. You can tell Trey a lot of things, just don't tell him to quit and go home. Trey didn't just go viral on Tik Tok and go play his first show. Trey (+ band) is winning over fans all over the country with his high-energy live performances, never ceasing to be anything less than himself. The band has been touring for years playing cover music all over the southeast. That experience and grind have prepared them for this moment, proving his depth far surpasses one hit with much on the horizon. Come see why everyone's talking about Trey Lewis and he'll make a believer out of you.
Get tickets for Trey Lewis at The Grizzly Rose here.
"Good To Know People" can be streamed everywhere at
https://smarturl.it/TreyLewisGTKP
For more on Trey Lewis, visit: