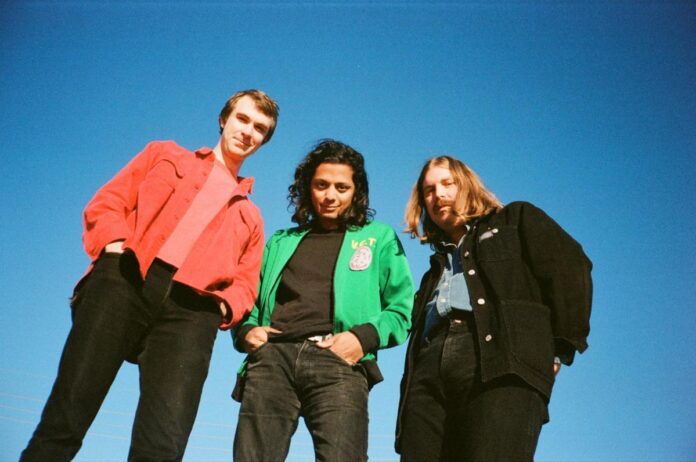 NEW ORLEANS ROCK & ROLL MINIMALISTS
SILVER SYNTHETIC
ANNOUNCE 2022 HEADLINE TOUR DATES
DATES INCLUDE STOPS AT SXSW, TREEFORT MUSIC FESTIVAL,
SAVANNAH STOPOVER & MORE
SELF-TITLED DEBUT ALBUM OUT NOW
ON THIRD MAN RECORDS
New Orleans rock and roll minimalists Silver Synthetic are excited to announce another extensive run of headline tour dates behind their acclaimed self-titled debut album (out now on Third Man Records). The dates include appearances at SXSW, Savannah Stopover and Treefort Music Festival, as well as stops in Nashville, Atlanta, Los Angeles, San Francisco, Seattle, Portland and more. See below for the full list of upcoming dates.
Silver Synthetic — comprised of members of New Orleans luminaries Bottomfeeders and Jeff the Brotherhood — has carved quite a niche for themselves with the release of their full-length debut. Their Out Of The Darkness EP (Third Man) won accolades from the likes of SPIN, BrooklynVegan, CLASH, Glide Magazine and more. The acclaim has continued to roll in from outlets like Consequence, who said that "Around The Bend" was "Perfect for being blasted full volume during a road trip" and praised its "noodling bass and strumming guitar." Even more recently, Relix ran an in-depth feature on the group, piling on even more praise for their "effortless, economical pop-rock songs."
WATCH
 "AROUND THE BEND" LYRIC VIDEO
WATCH
 THE VIDEO FOR "IN THE BEGINNING"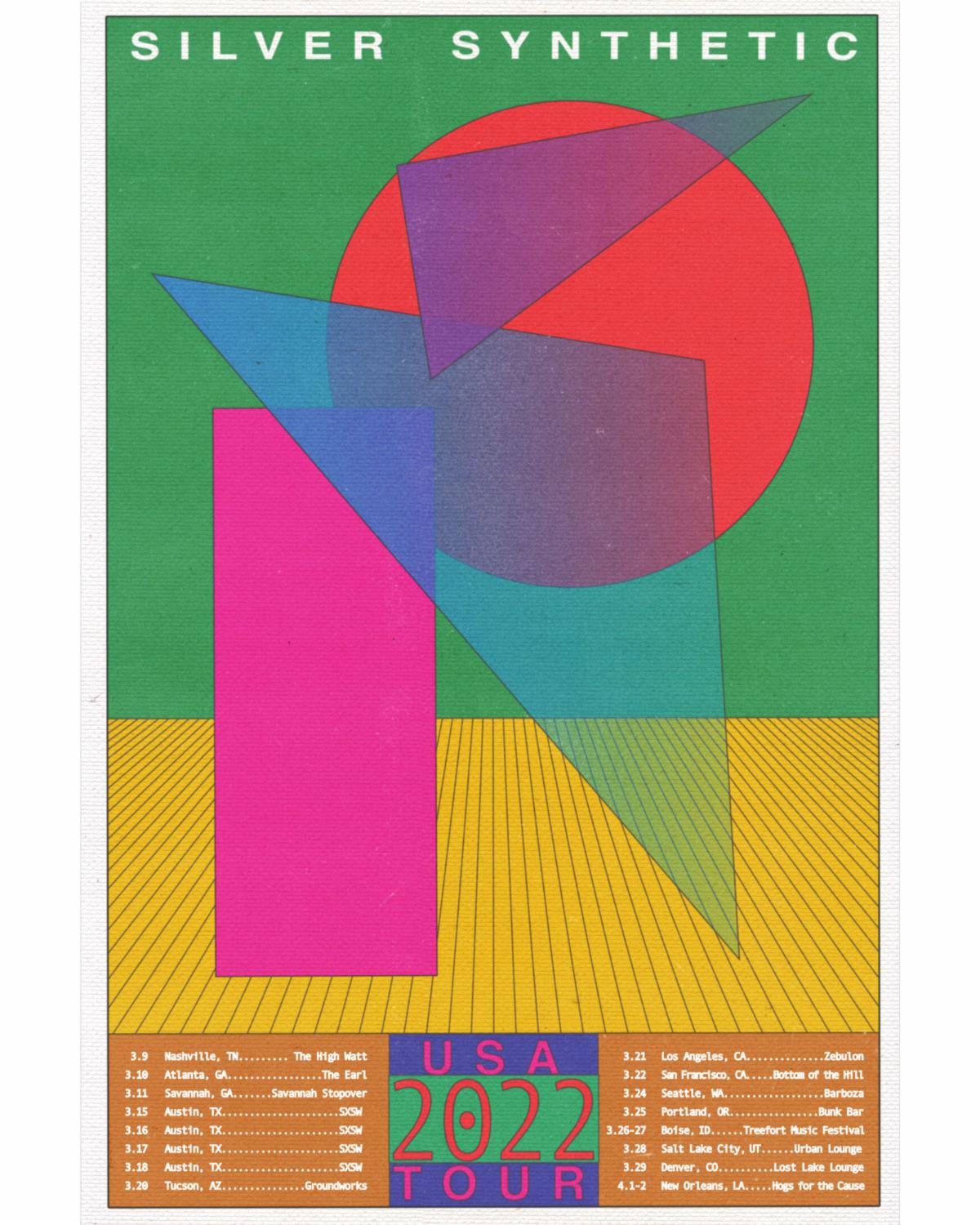 SILVER SYNTHETIC
LIVE 2022
3/9 – High Watt – Nashville, TN
3/10 – The EARL – Atlanta, GA
3/11 – Savannah Stopover – Savannah, GA
3/15-18 – SXSW – Austin, TX
3/20 – Groundworks – Tucson, AZ
3/21 – Zebulon – Los Angeles, CA
3/22 – Bottom of the Hill – San Francisco, CA
3/24 – Barboza – Seattle, WA
3/25 – Bunk Bar – Portland, OR
3/23-27 – Treefort Music Festival – Boise, ID
3/28 – Urban Lounge – Salt Lake City, UT
3/29 – Lost Lake – Denver, CO
4/1-2 – Hogs for the Cause – New Orleans, LA
CONNECT WITH SILVER SYNTHETIC