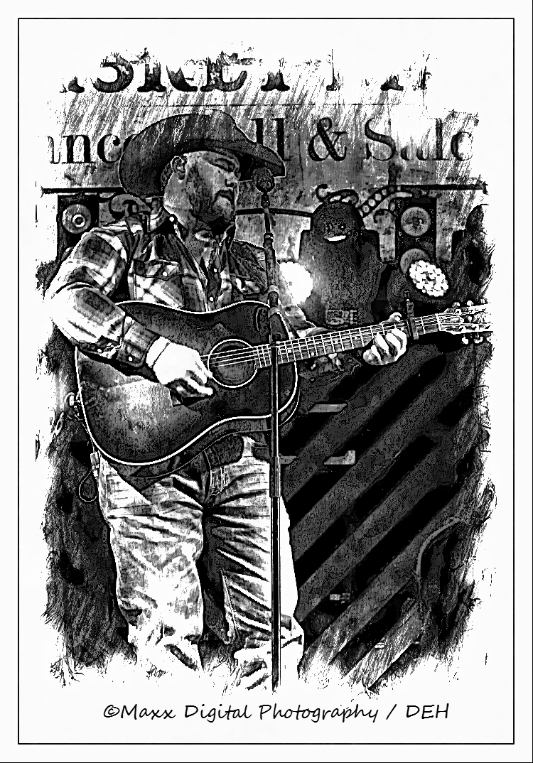 Josh Ward made it back to Colorado Springs to a nicely-filled crowd at the Whiskey Baron Dance Hall and Saloon with his very talented band. I got to see and meet Mr. Ward and experience that amazing sound that this Texas native has everyone talking about.
In 2017 when he was touring, Ward's first six singles hit number one on the Texas regional radio circuit.  WOW!! That's very impressive, and he continues to get a bigger fan base with his "Texas Roots and Planted Boots" that once was a opening act and now is the main headliner and that's what dreams are made of when you have a hard working back bone and to never give up!!
The Josh Ward band is Josh Ward (lead vocals, rhythm guitar), Steve Cargill (bass), Justin Cogneato (drums), Woody Woodruff (lead guitar) and Glen Shankle (steel guitar). ~ from the Josh Ward website
Josh put on a wonderful concert for the first time when I got to see Mr. Ward, and show that Texas Red Dirt music is where it's at these days. I will continue to follow him and you should too.
I can faithfully say that Texas Red Dirt music is right now the thread of the string that's holding Country Music to it's true roots and sounds, whether it be a whiskey-drinking, kick-your-boots-off day or showing someone that your heart is truer than true and showing your faith to them and the man above at the same time.
May God continue to bless you in your music and your travels of life that only he knows were the people that are put in your life for a reason ~ Patrick Carter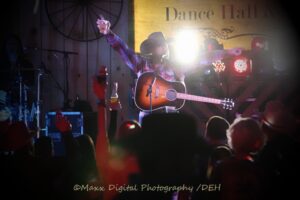 When I hear songs like this Sent Me You and his song Together, these two songs are probably of the toughest songs to listen to when you have someone so special that you hold in your heart and that you only want the best for them and sometimes when you can't find the words to speak. I always believe that "When words fail, music speaks." ~ artist unknown
Josh Ward has the true roots of country music and with the sound to keep him on your playlist.
The opening act was a very talented young lady named Kayla Ruby that performed with her six-piece band from the Denver area. I was pretty stoked that seeing a newer artist having a more traditional sound, you know, steel guitar, piano and with her unique style of up-beat sound she is the real deal!!  take a listen (below)
Ms. Ruby is still working on her EP and hopefully all the masterpiece of the sound will come together soon and she continues to build a solid fan base and we hope to see her again here in Colorado Springs and on the bigger stage.
Ms. Ruby is getting national exposure after her amazing performance doing the National Anthem at the Denver Broncos Football game in 2017, at the age of 18 she has a very bright future in music with her newest release Reckless and Brave.  Take a listen to the link below.
I wish you the very best and to continue your music career and travel safely til next time ~ Patrick