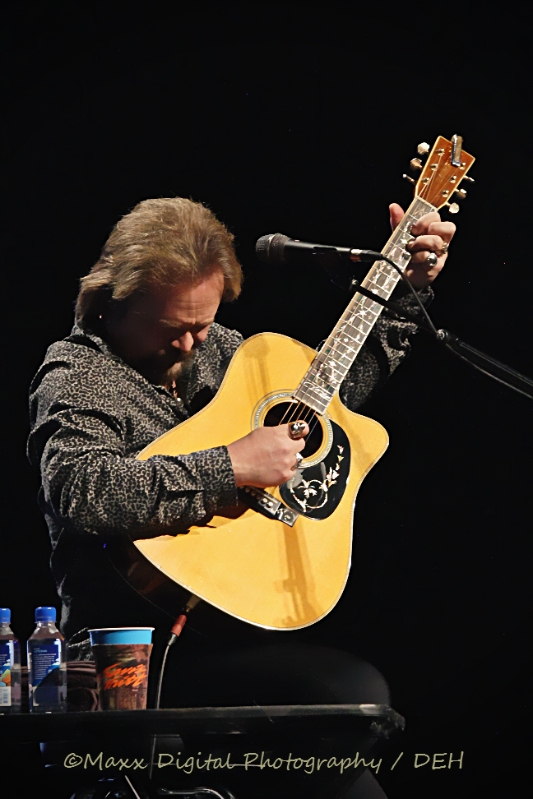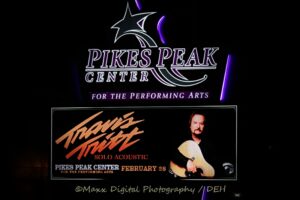 Travis Tritt made his solo stop at the Pikes Peak Center for the Performing Arts for a evening acoustic show to a nicely filled room, the crowd gave him a Colorado Springs warm welcome.
Mr. Tritt played all your favorite songs over the length of his wonderful music journey.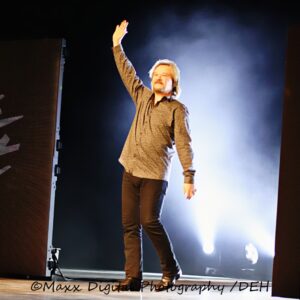 What do you say for a man that's done it all from a successful music career and also a acting? This man has so many talents with over 11 studio albums and a well try to give you the best inside track of Mr. Tritt's career.
Here are a few songs that I grew up that taken a piece of my heart with so powerful lyrics that so many of us dream about to share.
James Travis Tritt was born on February 9, 1963, in Marietta, Georgia, to James and Gwen Tritt. He first took interest in singing after his church's Sunday school choir performed "Everything Is Beautiful". He received his first guitar at age eight and taught himself how to play it; in the fourth grade, he performed "Annie's Song" and "King of the Road" for his class, and later got invited to play for other classrooms in his school. At age fourteen, his parents bought him another guitar, and he learned more songs from his uncle, Sam Lockhart. Later on, Tritt joined his church band, which occasionally performed at other churches nearby.
Tritt began writing music while he was attending Sprayberry High School; his first song composition, entitled "Spend a Little Time", was written about a girlfriend whom he had broken up with.He performed the song for his friends, one of whom complimented him on his songwriting skills.He also founded a bluegrass group with some of his friends, and won second place in a local tournament for playing "Mammas Don't Let Your Babies Grow Up to Be Cowboys".
During his teenage years, Tritt worked at a furniture store, and later as a supermarket clerk. He lived with his mother after she and his father divorced; they remarried when he was eighteen.He worked at an air conditioning company while playing in clubs, but gave up the air conditioning job at the suggestion of one of his band-mates. Tritt's father thought that he would not find success as a musician, while his mother thought that he should perform Christian music instead of country.~Wikipedia
Mr.Tritt's acting career is a solid deal , one of my favorite snips  in the movie " Forever My Girl" were he plays a singer named "Walt" in 2018. Here is more to his acting maybe you have a favorite that you might of forgot or you'll be watching that  movie again and looking for Mr. Tritt  Acting career:
Tritt's first acting role was in the 1993 made-for-television movie Rio Diablo. In 1994, Tritt made a special appearance as a bull rider in the movie The Cowboy Way, which starred Woody Harrelson and Kiefer Sutherland. In 1995, he appeared in season 6 of the horror anthology series Tales from the Crypt in the episode called Doctor of Horror. He also starred in a guest role on Yes, Dear as a rehabilitating criminal and in Dr. Quinn Medicine Woman as a gun slinger. The following year, Tritt appeared as himself in Sgt. Bilko, which starred Steve Martin, Dan Aykroyd and Phil Hartman; Tritt's cover of "Only You (And You Alone)" appeared in the film's soundtrack.He also made an appearance in the 1997 film Fire Down Below, starring Steven Seagal and Kris Kristofferson.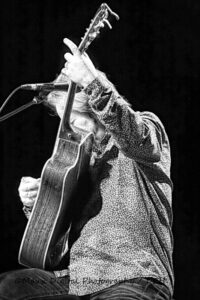 In 1999 Tritt appeared in Outlaw Justice with Willie Nelson, Waylon Jennings, and Kris Kristofferson. Tritt appeared in the film Blues Brothers 2000 as one of the Louisiana Gator Boys. In September 2010, filming began on a movie called Fishers of Men, a Christian film.~Wikipedia