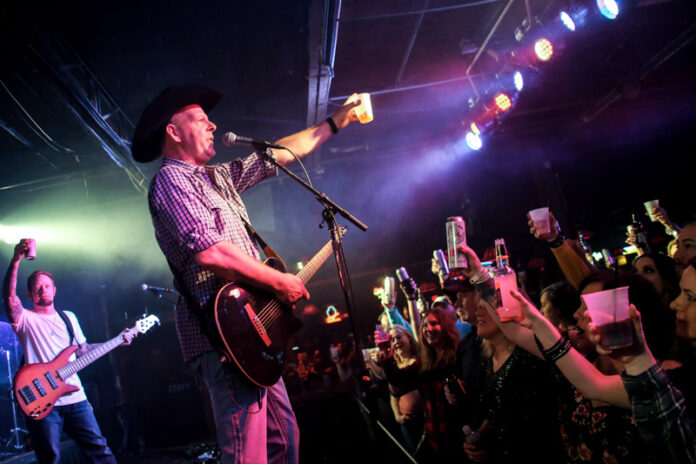 Ring, ring, ring went the bell as Lee Gladney, front man for the Colorado-based Triple Nickel Band, went down for the count on Saturday night The Grizzly Rose. Lee Gladney and the rest of the Triple Nickel Band have been playing all week and opened for Clay Walker on Friday night as well. They sing a lot of drinking and partying songs. They also show concern for the community as the cases of the Coronavirus are starting to show up in Colorado.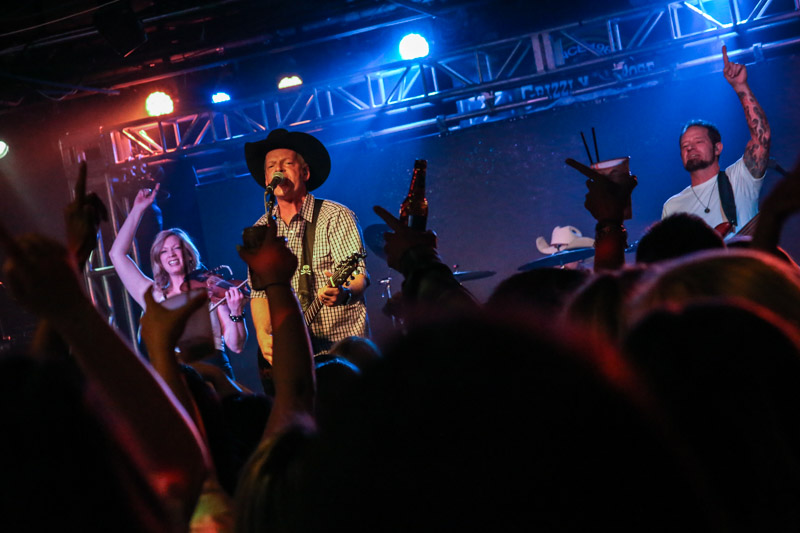 Gladney had heard that drinking tequila would stop the Coronavirus, so he attempted to drink enough for everyone, much like Tracy Byrd going 10 rounds or Shelly West drinking Jose Cuervo. Gladney fell on the stage and lost his hat and cell phone.
New guitarist Greg Royce raced to the bar to get salt and lime to get them in Gladney's system. Royce carefully sprinkled the salt on his lips and then bass player Jason Mattino smashed those lime slices right into Gladney's yap. It worked! By the time the Barb Valente finished up her fiddle solo on Drinking My Baby Goodbye, Gladney was on the road to recovery. No more Straight Tequlia Nights for Gladney.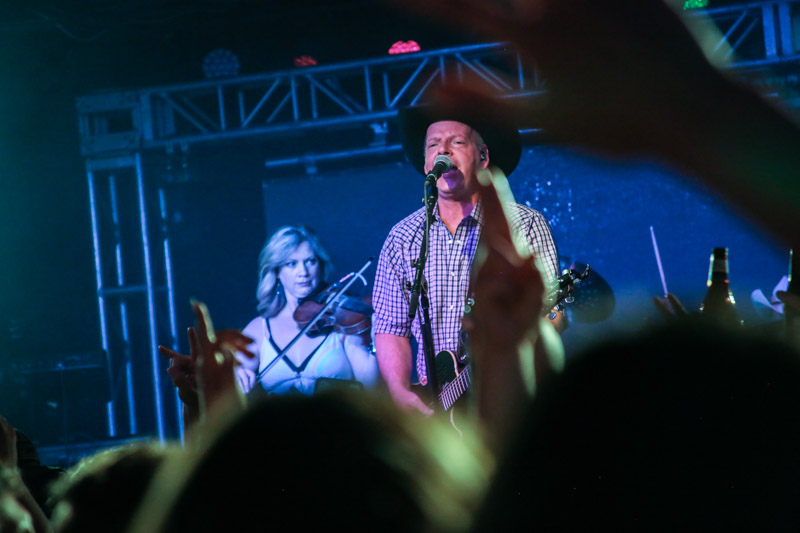 Then drummer Eric Eberhart gave back Gladney's hat and phone, and helped him up the rest of the way, so that he could sing Wagon Wheel and continue on with the rest of the set. Gladney knew he couldn't do it by himself, so he enlisted the help of the packed venue and get the crowd cheers-ing up drinks. Instead of a cure, everyone just got drunk. A couple of Corona girls took over the dance floor and continued the wild party. It was a full effort from all participants.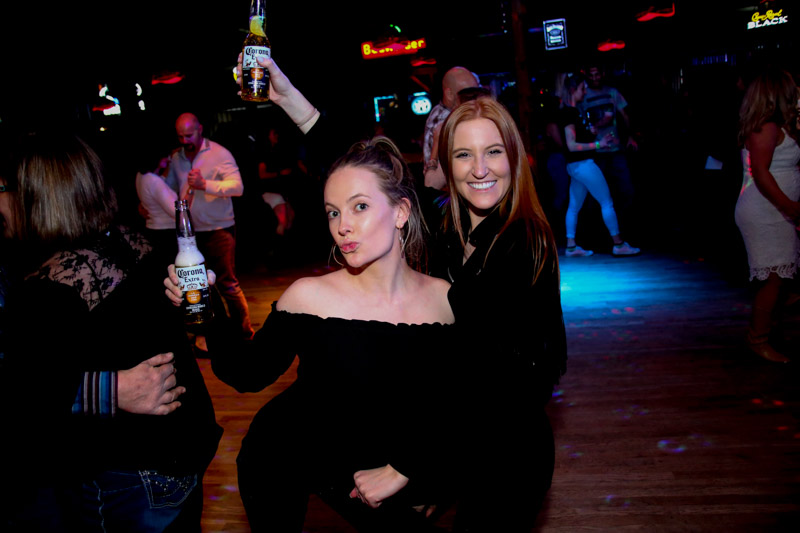 Then Clay Walker played Night 2.