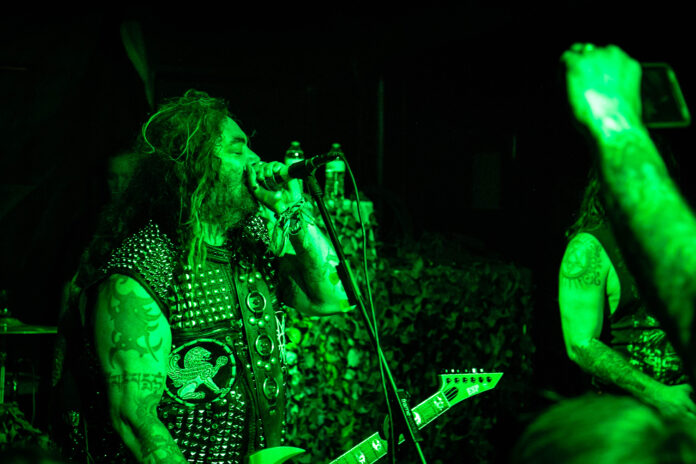 A friend once told me to never miss a Sunday nor a Monday show… The true fans will make it out no matter what, even if they have to travel through a snow storm. The real fans will always find a way.
Phoenix-bred metal band Soulfly kicked off their tour here in Denver, CO, at the Marquis Theater in support of their latest album Ritual.
Soulfly was accompanied by two local opener's along with two other bands that have joined the tour Madzilla and Toxic Holocaust. When you place them all together, this was by far the heaviest Death Metal Rock concert I've ever seen. With a combination of the bands and the fans, this venue was fired up all night. 
Lineup
Max Cavalera | Vocals, Guitar
Marc Rizzo | Guitar
Mike Leon | Bass, Vocals
Zyon Cavalera | Drums
Set List 
Intro – Summoning
Under Rapture
Fire / Porrada
Prophecy
No Hope = No Fear
Babylon
(Berimbau) Tribe
Rise of the Fallen
Frontlines
Rizzo Solo