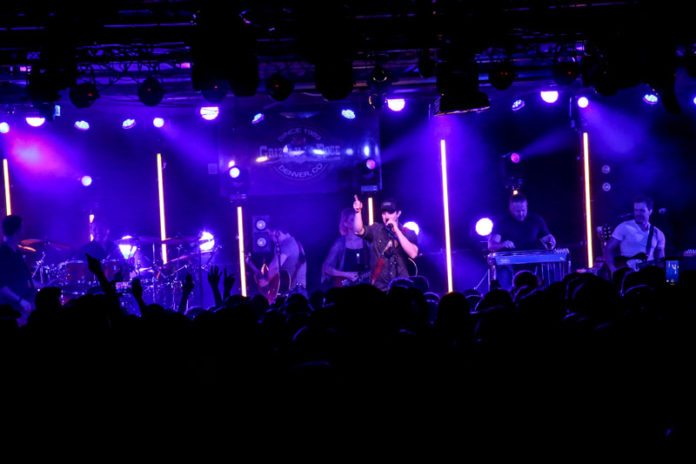 And the award for Cutest Country Couple goes to Jasper and Rosanna Juliano, Mr. and Mrs. Slamabama. After celebrating a 10-year marriage by singing Michael Bublé's Everything, Jasper got down on one knee and re-proposed to his wife Rosana in a very touching moment for the couple and the fans.
Out of Birmingham, Alabama, Slamabama opened the night with solid country originals and by putting a southern style on covers of new and older classic country tunes.
Slamabama featured Rosanna Juliano on Vocals, Jasper Juliano on Guitar and Vocals, Dennis Gilpatrick on Bass and Vocals, and Alec Garcia on Drums. Find the full setlist in the photos below.
Check www.slamabama.com for more information.
With two Number 1 singles and seven Top 10 singles, Nashville recording artist Easton Corbin returned to The Grizzly Rose stage for a sold-out concert in Denver on Friday night.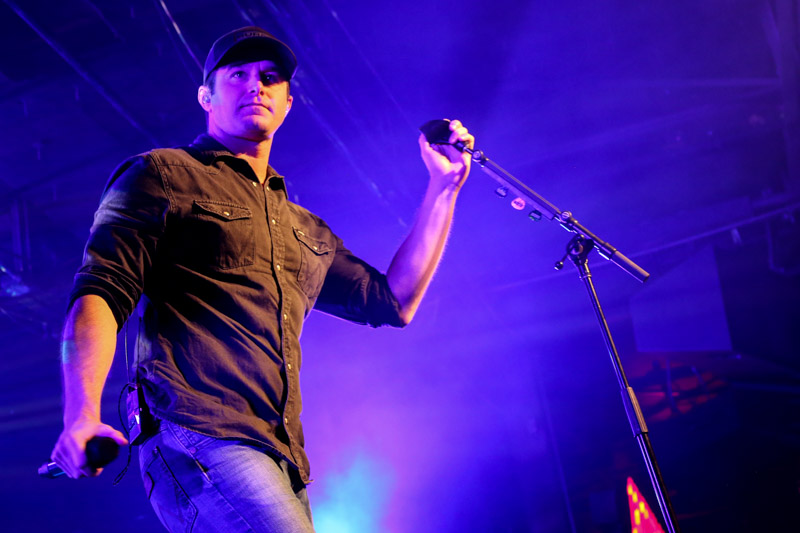 Originally from Trenton, FL, Corbin showed his fans a good time with songs such as A Little More Country Than That, Roll With It, A Girl Like You, Lovin' You Is Fun, and Baby Be My Love Song.
Visit www.eastoncorbin.com for more information.