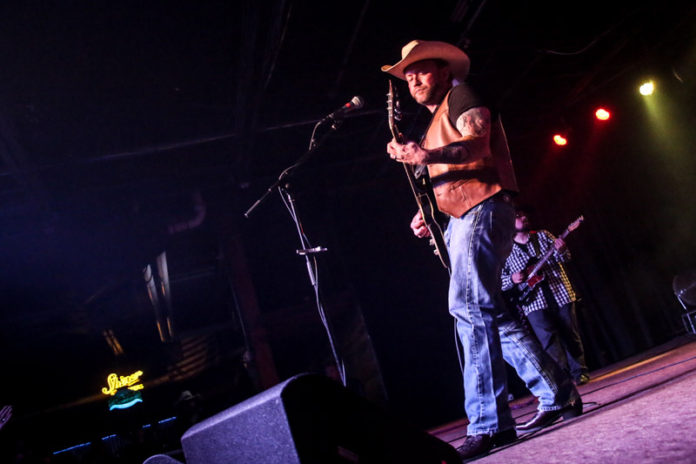 Starting the show on Friday night was Jason McNabb & The Reign. McNabb and his band warmed up the early arrivers with originals, such as, Want It With You, One More Bender, Miss You Like Crazy, Brand New Me and mixed together Red Dirt and Traditional Country sounds. Find the setlist below.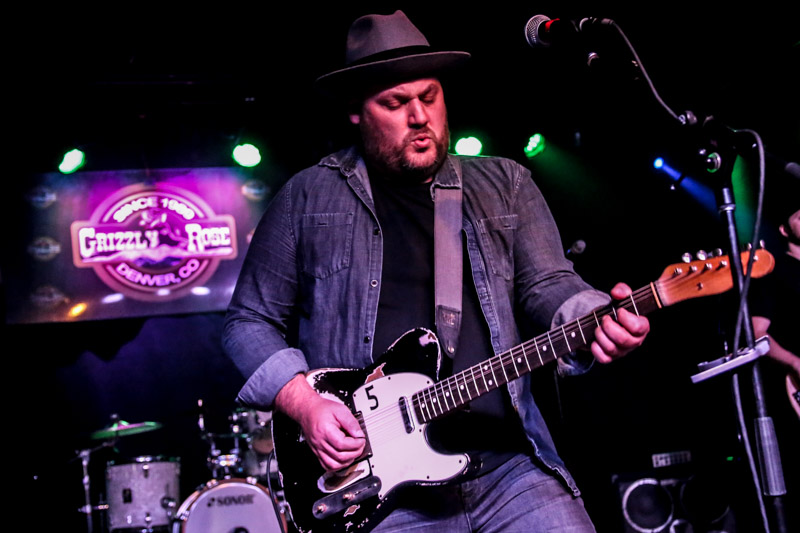 Jason McNabb & The Reign had Jason McNabb on Guitar & Vocals, Brad Sumpter on guitar & vocals, Beau Herron on bass & vocals, Ken Wilson on drums, and TJ Morrow on acoustic guitar and vocals.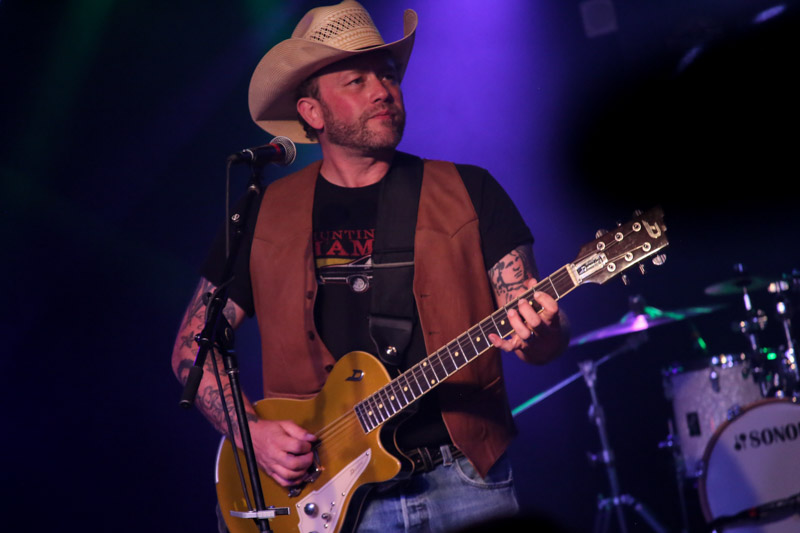 Headlining the night was Jackson Taylor & The Sinners. A Honky-tonk throwback playing outlaw country reminds traditionalists how wide the range of Country music has become. Taylor honored George Jones, Willie Nelson, Merle Haggard, and Billy Joe Shaver among others as he took the amped-up audience on an unforgettable ride through Classic Country sounds and a living history of Taylor himself.
Taylor opened with Jack's Drunk Again and kept the party going with songs such as No Show, Back On The Bottle, Maria, She's Not Your Girlfriend, and He Stopped Loving Her Today/Purple Rain. Check out the Official Video.
Other songs included A Way To Go, Ball & Chain, Bare Feet On The Dash, Whiskey Drinking Song, Honky Tonk Heroes, Cocaine, and No Apologies. Now that the Grizzly Rose has finally let Jackson Taylor & The Sinners in the door, hopefully, they'll be back soon.