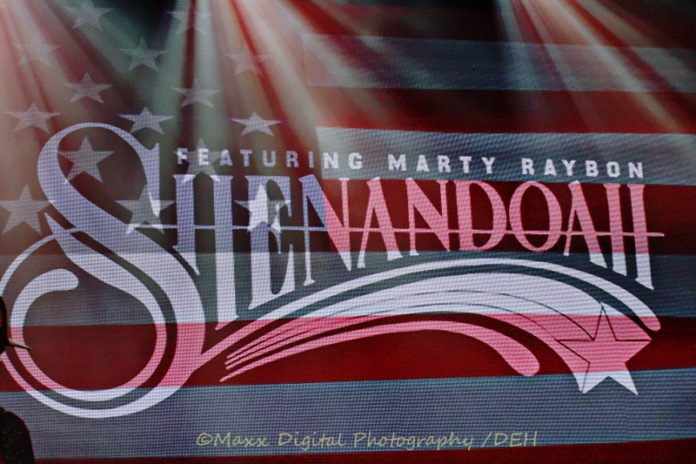 Shenandoah made their key stop at the Bourbon Brother's Boot Barn Dance Hall on a school night. Well, let me take you back a few years. In 1984, Marty Raybon and Mike McGuire formed the band in Muscle Shoals, Alabama, with bassist Ralph Ezell, keyboardist Stan Thorn, and guitarist Jim Seals.
Shenandoah is known for that distinct sound. You know when you hear that song come on the radio and you're like… yeah, as you smile and turn that song up as loud as you can. The one and only Mr. Raybon has that voice, that sweet southern sound. I was grateful I got a few minutes of time with Mr. Raybon. I have been a fan of his for years. We talked about the latest album called Reloaded, with the single called Little Bit of Livin'. Shenandoah played many of their 13 number #1 hits like Two Dozen Roses, Church on Cumberland Road, Sunday in the South, Moon Over Georgia, Mama Knows, Next to You, Next to Me. The crowd never left the dance floor at the Bourbon Brothers Dance Hall and it was a family packed event.
The band split up in 1997 after Raybon left. Seales, Munsey, Thacker, and McGuire reformed the band in 2000, with lead singer Brent Lamb, who was in turn replaced by Curtis Wright and then by Jimmy Yeary. Ezell rejoined in the early 2000s, and after his 2007 death, he was replaced by Mike Folsom. Raybon returned to the band in 2014. That same year, Jamie Michael replaced the retiring Jim Seales on lead guitar.
The new Shenandoah single above still has that classic sweet Shenandoah sound that only Raybon can sing.
There is a lot of history that we didn't know about this wonderful town called Muscle Shoals, Alabama. I did some diggin' into this after Mr. Raybon and group Shenandoah played a few classic songs that came from that town. This is what I found: Residents in Muscle Shoals created two studios that have worked with numerous artists to record many hit songs from the 1960s to today. These are FAME Studios, founded by Rick Hall, where Arthur Alexander, Percy Sledge, Aretha Franklin, Wilson Pickett, Otis Redding, and numerous others recorded; and Muscle Shoals Sound Studio, founded by the musicians known as The Swampers. They worked with Bob Dylan, Paul Simon, Rod Stewart, the Rolling Stones, The Allman Brothers, and others. All four of the Quad Cities have contributed to what became known as the "Muscle Shoals Sound".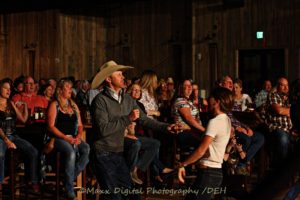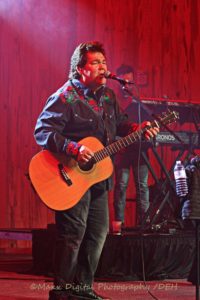 In addition to the city being home to country music band Shenandoah, it has been a destination of numerous artists to write and record. Both FAME Studios and Muscle Shoals Sound Studio are still in operation in the city. They recorded such recent hit songs such as "Before He Cheats" by Carrie Underwood and "I Loved Her First" by Heartland, continuing the city's musical legacy. George Michael recorded an early, unreleased version of "Careless Whisper" with Jerry Wexler in Muscle Shoals in 1983. Bettye Lavette recorded her Grammy-nominated album "Scene of the Crime" at FAME in 1972.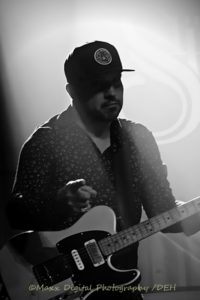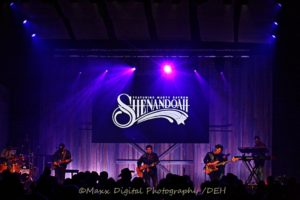 The original Muscle Shoals Sound Studios were located at 3614 Jackson Highway in Sheffield but that site was closed in 1979 when the studio relocated to 1000 Alabama Avenue in Sheffield. The studio in the Alabama Avenue building closed in 2005. As of 2018, it houses a movie production company, which also hosts tours and concerts at the venue.
Muscle Shoals encouraged the cross-pollination of musical styles. Black artists from the area, such as Arthur Alexander and James Carr, used white country music styles in their work, and white artists from the Shoals frequently borrowed from the blues/gospel influences of their black contemporaries, creating a distinct sound.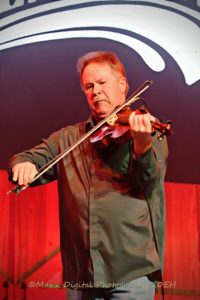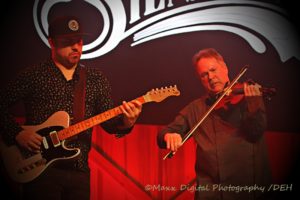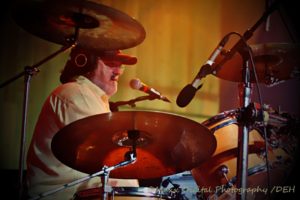 Sam Phillips, the founder of Sun Records, lived in the area. He said in his autobiography that the Muscle Shoals radio station WLAY (AM), which played both "white" and "black" music, influenced his merging of these sounds at Sun Records with Elvis Presley, Jerry Lee Lewis, and Johnny Cash.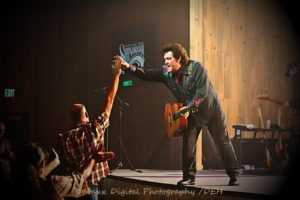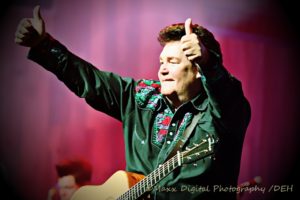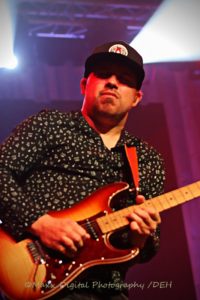 Rolling Stone editor David Fricke wrote that if one wanted to play a single recording that would "epitomize and encapsulate the famed Muscle Shoals Sound", that record would be I'll Take You There by The Staple Singers in 1972. After hearing that song, American songwriter Paul Simon phoned his manager and asked him to arrange a recording session with the musicians who had performed it. Simon was surprised to learn that he would have to travel to Muscle Shoals to work with the artists. After arriving in the small town, he was introduced to the Muscle Shoals Rhythm Section, The Swampers, who had recorded this song with Mavis Staples. Expecting black musicians, the original Rhythm Section consisted only of white musicians, and assuming that he had been introduced to the office staff, Simon politely asked to "meet the band". Once things were sorted out, Simon recorded a number of tracks with the group, including Loves Me Like a Rock, Kodachrome, and Still Crazy After All These Years in 1973. – Wikipedia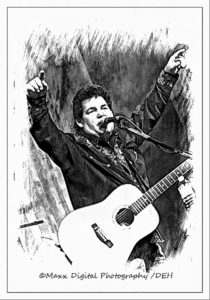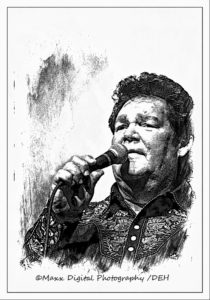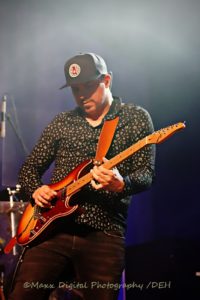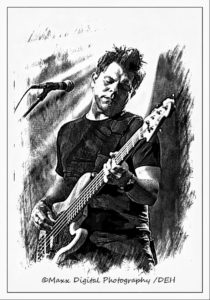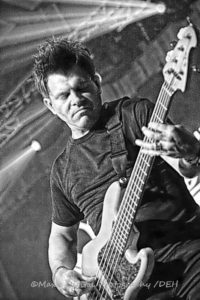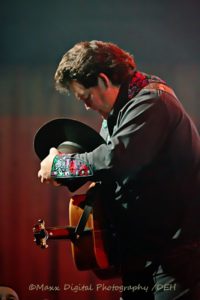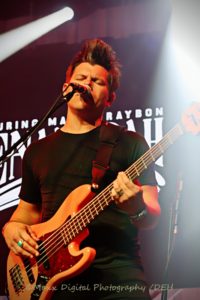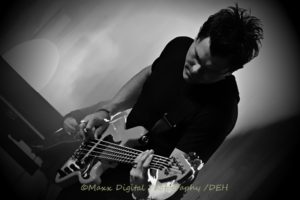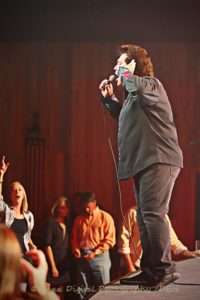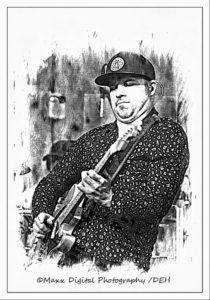 Awards: Grammy Award for Best Country Collaboration with Vocals (1996) · Tony Award for Best Actor in a Musical (1975) · Country Music Association Award for Vocal Event of the Year (1995) · Academy of Country Music Award for Vocal Group of the Year (1991)