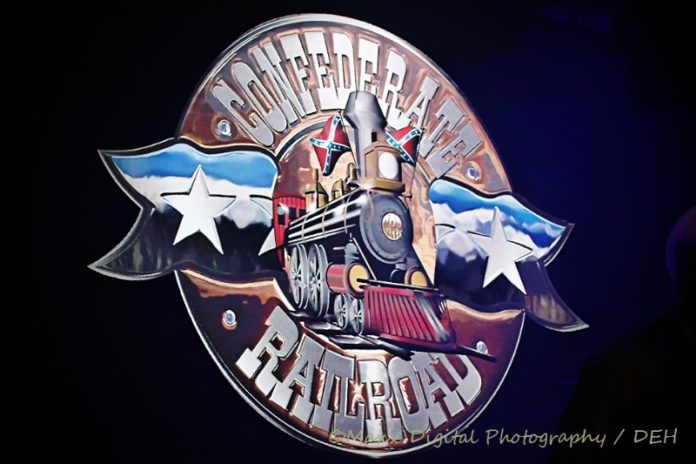 TICKETS, TICKETS! ALL Aboard the Confederate Railroad! Danny Shirley and boys pulled into the Bourbon Brother's Boot Barn and Hall Station and brought their American Southern Country Rock and unique sound to the stage, with a family fun night of entertainment and laughs. I was so excited to hear them and I have been a fan for years, since 1992, when they released their first, self-titled, album Confederate Railroad which was certified two times, multi-platinum in the US and featured hits Trashy Women, and Queen of Memphis, that peaked at #2 on the charts, and another favorite, Jesus and Mama.
Confederate Railroad was formed in 1987 by Danny Shirley, a lead singer/songwriter with his raspy southern voice, Michael Lamb, Warren "Gates" Nichols, Chris McDaniel, Wayne Secrest, and Mark Dufresne. The six members began playing at the bars in and around Atlanta, Georgia. Over time, this gave them the tracks to set their journey for many years. Shirley's music writing influences and experiences were backing (Road Band) for Outlaw's country acts like Johnny Paycheck and David Allen Coe .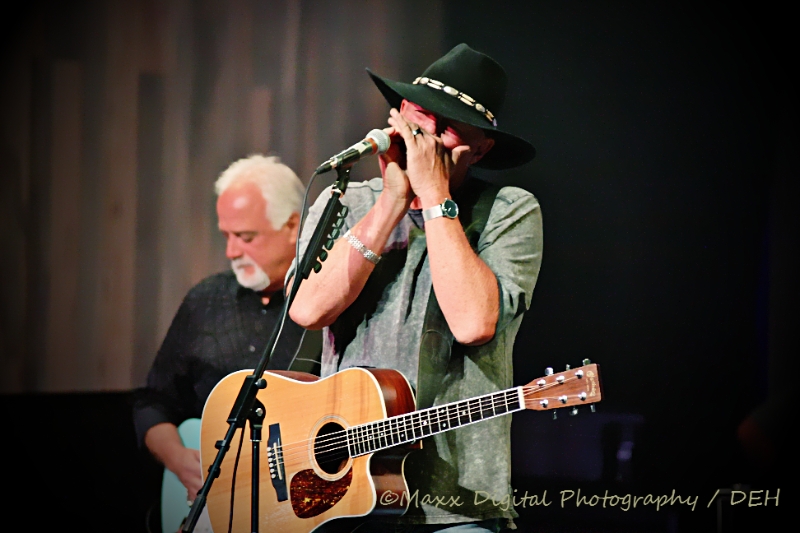 In an interview with Danny Shirley, he shared about when the name was chosen and what the label said, "If they don't like it, they probably won't follow you anyway". Shirley is a hard-working Southern man with a heart of gold and a sense of humor. When he was invited to the Grand Ole Opry in Nashville, Tennessee to sing, Shirley decided to sing The Big One, and well on that note, let's just say Confederate Railroad was banned from the Opry. The people of the Opry of Tennessee didn't have a sense of Humor , lol . 🙂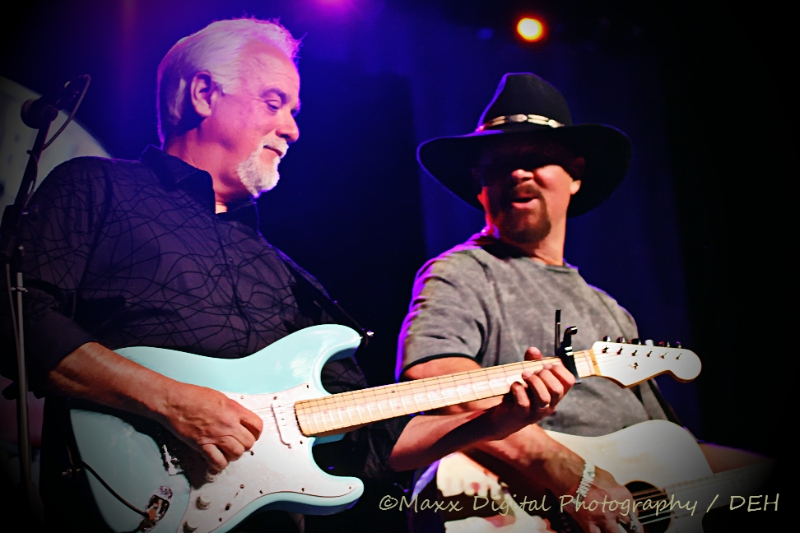 HISTORY LESSON: The train (The General) was built in 1855 by Rogers, Ketchum, and Grosvenor in Patterson, New Jersey, and provided freight and passengers service between Atlanta, Georgia, and Chatanooga, Tennessee, before the civil war. The train, an icon of Southern American History during the civil war, started April 12, 1861, as a fight between North (the Union) and the South (the Confederacy) over the course of four years and in a intense combat left 620,000 – 750,000 people dead, more than the numbers of U.S military deaths in all other wars combined.
Confederate Railroad came flying out of the railyard with their self-titled album in 1992 and in 1993, Confederate Railroad was award Best New Group at the ACM awards. Their second album, Notorious, was released in 1994. It was certified platinum as well. The album was led off by the chart-topping #9 song Daddy Never was the Cadillac Kind, and was followed by the #20, Elvis and Andy. It seemed that the train lost it's steam and momentum with troubled times of not hitting the charts, and not making it into the top 40.
In July 2016 they decided after 9 years from the last album to release Lucky to Be Alive which made the charts at #49, I got to say to my new friends, it only takes one to get back up the charts, which I know they know that. I asked Shirley if there was any new music coming out and well you just never know if he will make that crossroad to be inspired to write, we can only hope.
Currently, Confederate Railroad plays over 100 dates during the year, so keep them in prayers as they travel across the United States.