Randall King made his first-time visit to the Whiskey Baron Dance Hall & Saloon last Friday night with special guest Season Ammons.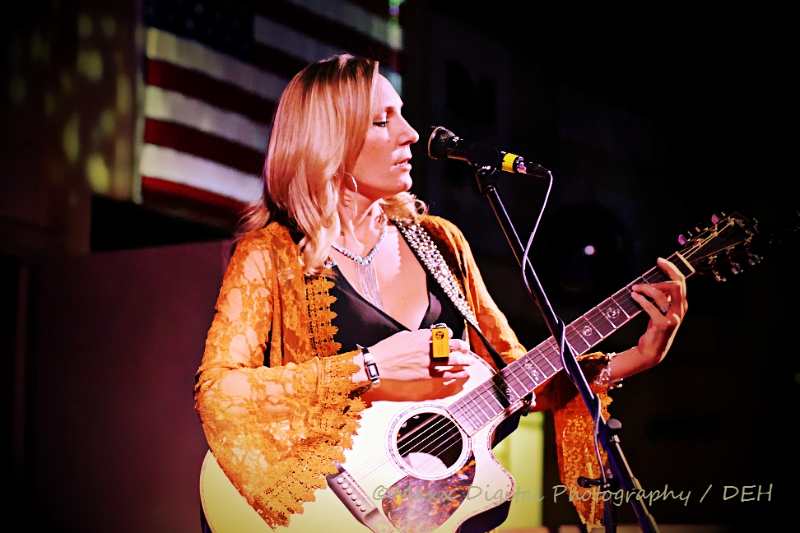 Season Ammons, a Texas-based native, kicked off the show with her unique soulful sound, in which I mean that Season Ammons is Country, Blues, Jazz, R and B, crossing all the spectrum of styles of music vocally.
Ammons, a singer and talented song-writer, sang "Better Than You", "Shut Your Mouth", "Jim Beam and Nicotine", which comes off her cd "Neon Side of Town" which was released in January 2019.
When I got to sit down with Season, I was asking her about her music and Ammons said that she doesn't have "one type" of style of music, which means you won't put a "label" on her or her music, just like two finger prints are never the same and when you think you got her figured out, well here comes that Texas attitude. "Don't Tread on Me" and never back down, just stand your ground she said, and what I've read from her Bio, I got the feeling her writing came from; just like the seasons of our hearts, we fall in and out love and our friendships come and go and some last longer than others. But we learn from our life's paths and her music will keep you on your toes or make you feel something that you might of lost from the heartbreaks to the make-ups. She has written them mostly of life's challenging moments and to me when you put your heart in soul into the passion of life's moments that you can write it down as a learning and putting it into something so positive like a song. I think it's a healing curve for the writer and maybe someone that needed that song to heal themselves from the heartache or the feel of the energy to lift one's life up spirituality.
Ammons has just finished up her new CD called Steel Hearts, which she had the opportunity to record at the great Abby Road Recording Studios in London, England, which was founded in 1931. Can you imagine the feeling you would have just to be where history was made along side The Beatles, The Hollies, Pink Floyd, and many, many others. The new CD, Steel Hearts, is available now for Pre-Order and has Love's a Losing Game and Desperately in Love , which give you that Americana and R & B sound and which I highly recommend to Pre-Order the CD.
Follow Season Ammons on Facebook, Instagram , Twitter and of course www.seasonammons.com.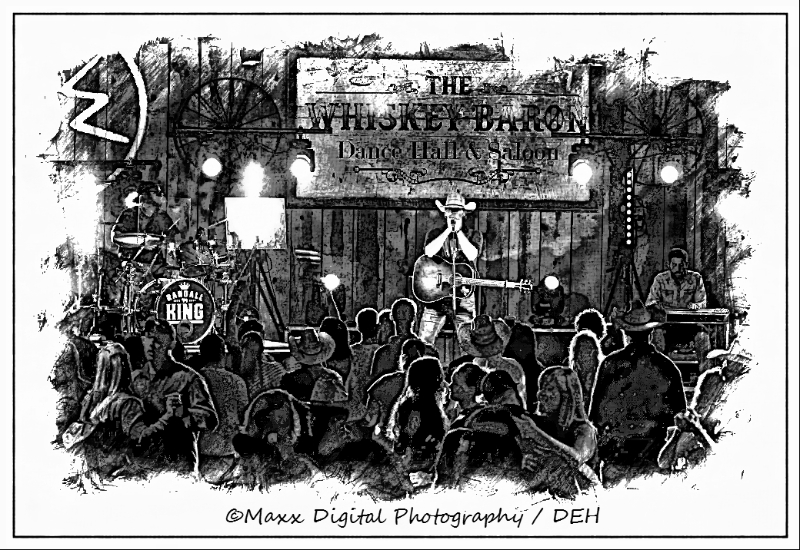 Randall King, from Texas, made his very first-time stop in Colorado Springs, CO, at the local hot spot for country music, The Whiskey Baron Dance Hall & Saloon, located on Academy and Victor in Colorado Springs, Colorado.
Randall King grew up in a small, West Texas town called Herford, Texas. He's a son of a trucker and with the music playing in the household from George Strait, Merle Haggard and the late, great Keith Whitley. It all started about when King was 7 years old. He was singing so much in the vehicle that his dad kicked him to the back of Suburban and said to him, "Son we Love hearing you sing, but be quiet for a minute, and listen to the song." So he listened for a bit and he recalls his mom saying that, "If he doesn't stop singing, well, we might as well just get him a guitar and maybe some lessons." He got his first guitar when he was 7 and I'm sure glad his parents inspired him too. When wanting to continue his education, he packed up and moved to Lubbock, Texas in 2009, where he planned on getting a business degree from Texas Tech. He heard a local act, Josh Abbott, and decided to start playing music himself. Shortly after that he transferred to South Plains College where he changed his major to Sound Engineering, which is when he learned how to write and produce his self-titled album.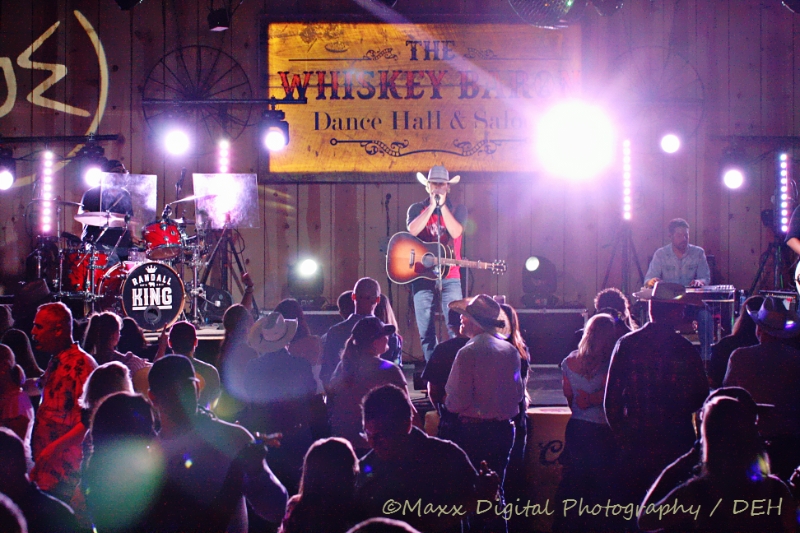 As I got to talk to Randall, I mentioned to him that, "He's got that classic country sound." You know what I'm talking about; that 90's George Strait sound and I even mentioned to a friend the next day that he's the next "KING" of country music and he told me those were some pretty "BIG WORDS". I replied, "Take a listen and prove me wrong". I'm gonna post a few songs and you decide.
.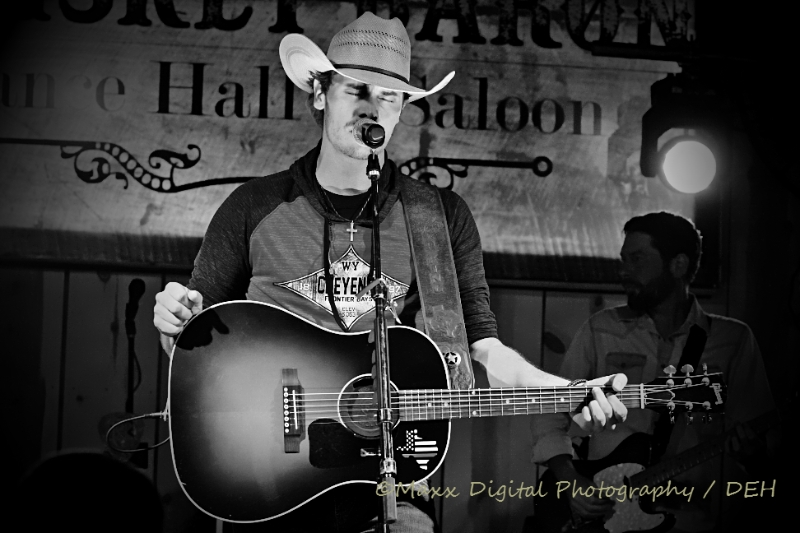 Randall King's band has some the most talented musicians and are currently working on new material to this day. They hopefully have a new CD out later this year. As I get to hear more and more of his songs and continue to play them I feel that there's a storm coming for this young man and it's bigger than the Texas skies. I wish him all the best and hope we will cross paths again.