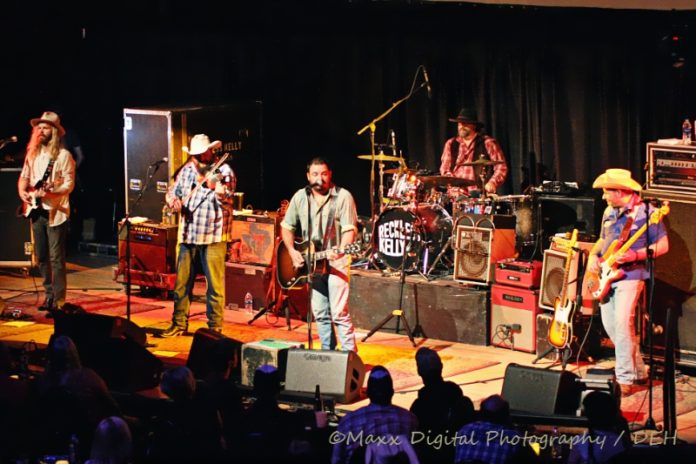 Reckless Kelly was formed in Idaho, moved to Austin, Texas, in October of 1996, and is now based there. The band's name came from, and inspired by, the Australian movie by Yahoo Serious, just for some fun-facts.
Reckless Kelly brought their Texas "Red Dirt" sound to Stargazers Theater in Colorado Springs for the second time this year as John and Cindy Hooton said to me. They have been the proud owners of Stargazers Theater for the last 10 years and have a beautiful place to listen to live music, grab a bite to eat, and drink your favorite beverage. They are going to try to make this event a yearly thing. Make sure you check out their website: Stargazertheater.com for all your music needs.
The local favorite and very talented Sandy Wells took the stage and opened up the show with her very sweet vocals was supported by her lead guitarist Mick Hogan as he reached new levels of emotions on his guitar.
Sandy Wells, originally from Oregon, is now based right here in Colorado Springs ,Colorado, with her husband Mick and their dog. How lucky we are to have her here?! I got to meet Sandy Wells a few years back and our friendship is a timeless treasure. I'm fortunate that I am the one that gets to capture her emotional vocals of her talents. Here's one of my of my favorites (watch video) with over 6k views.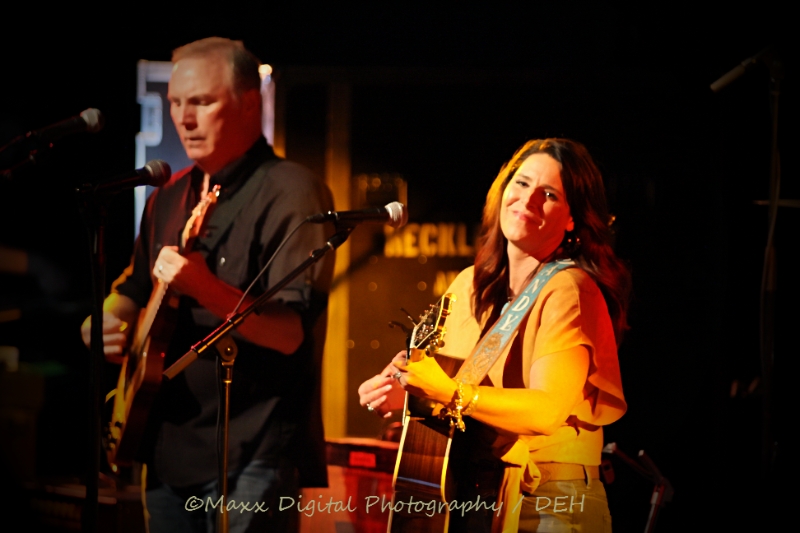 Reckless Kelly opened up the show with "Passion" and the crowd was ready to party for the night, as they played many more of their hits. "Snowfall" is a favorite of mine since we do live in this amazing state of Colorado. The group members are Willy Braun, Cody Braun, Jeff Crosby, Jay Nazz, and Joe Miller. Led by brothers Willy and Cody Braun, this American Texas country rockin' "Red Dirt " band continues as they to do it at their best.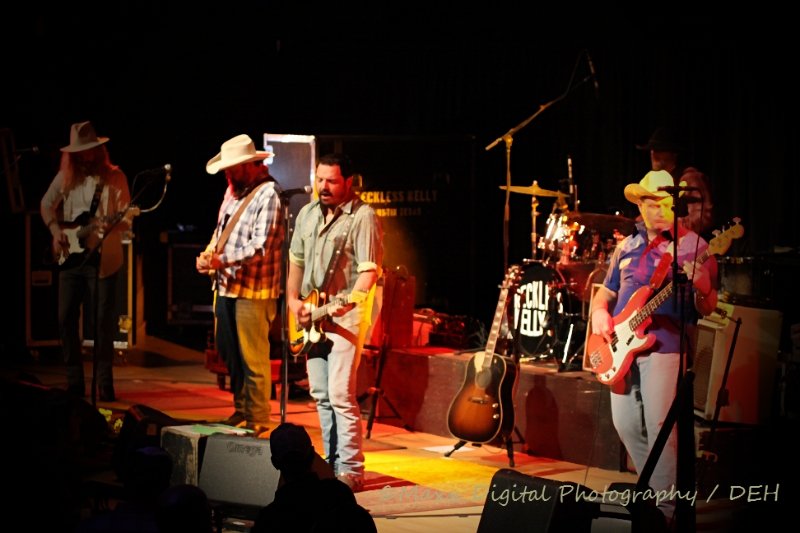 Reckless Kelly's first album, Millican, was released in in 1998, and the albums continue to come out two years later with "The Day", and in 2003 "Under the Table and Above the Sun" began the relationship with a high profile Sugar Hill Label and started to capture the hearts of the music press and honky tonkin' legend Joe Ely.
The Reckless Kelly family's, (the Brauns), music runs deep as younger brothers' Micky and Gary Braun formed their own band "Micky and the Motorcars", and both bands play at their annual Braun Brother's Reunion in Challis, Idaho, in the month of August.