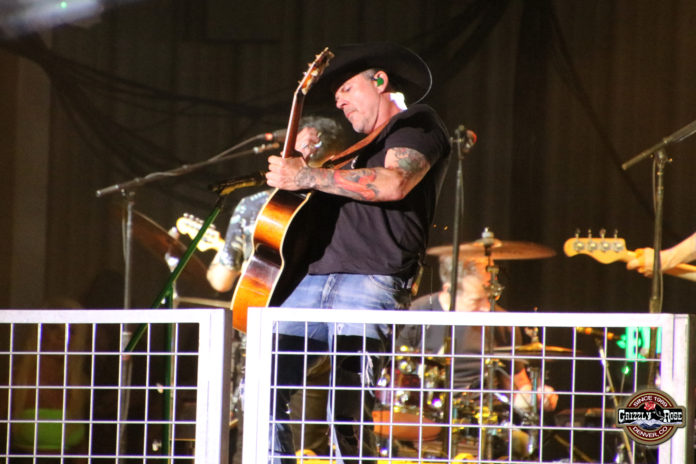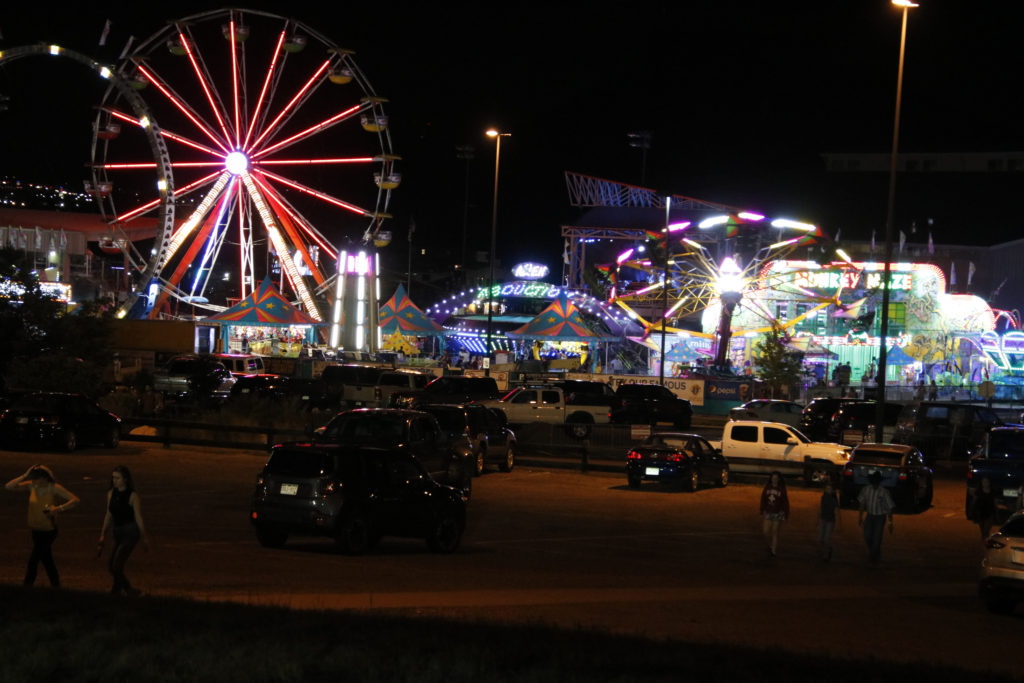 August 1-4 was the 101st celebration of the Douglas County Fair & Rodeo, located in Castle Rock! There were carnival rides, beer tents, typical fair food and events for the young and old! Various events were happening throughout the celebration; some of the events that you could watch or participate in were Mutton Bustin', Parade, Crowning of Rodeo Royalty, Cricket Races (yes, this is a real event!), Queens Barrel Race, Pie Eating Contest, Goat Costume Contest, 4-H exhibits, Livestock Barns, Stick Horse Rodeo for the little ones, a huge marketplace, PRCA Rodeo (including Bareback Riding, Steer Wrestling, Saddle Bronc Riding, Tie Down Roping, Women's Barrel Racing, Team Roping and Bull Riding) and several live musical events!
When the rodeo ended Saturday night, the team went to work turning the rodeo arena into an outdoor concert arena. Gary Allan was the entertainment for the night and what a great show it was. The Events Center in Douglas County is 29,000 sq. facility and accommodates meetings as well as large events. The only downfall for concert goers that really like the front row to be up close and personal with the artists don't get the same experience here. For ideal concert viewing, the stands are perfect, the performance platform stage sits up very high and if you're on the arena grounds it's difficult to see the artist through the metal fence that surrounds the stage. It was a beautiful day for the carnival and the night was perfect for the concert!
The Gary Allan show was sponsored by Denver's own Grizzly Rose. The beer and cold drinks were available throughout the event, including a bar on the famous Grizzly Rose truck on the arena!
Gary Allan, county music artist is a California native, has 5 #1 hits, 14 top 10 hits and has sold over 7 million albums. He's been called "dark and dreamy" and he sang his hits and a couple of new songs. He had the crowd on their feet and dancing to fan favorites; "Songs About Rain", "Every Storm", "Man to Man', "Watching Airplanes" and "Right Where I Need To Be". The fans were turning on the cell phone lights to "Tough Little Boys", laughing at a new song w/out a name yet about "S.E.X" and he talked about how music touches people and how "Life Ain't Always Beautiful" was a song that saved his life! Catch him out on tour https://garyallan.com/