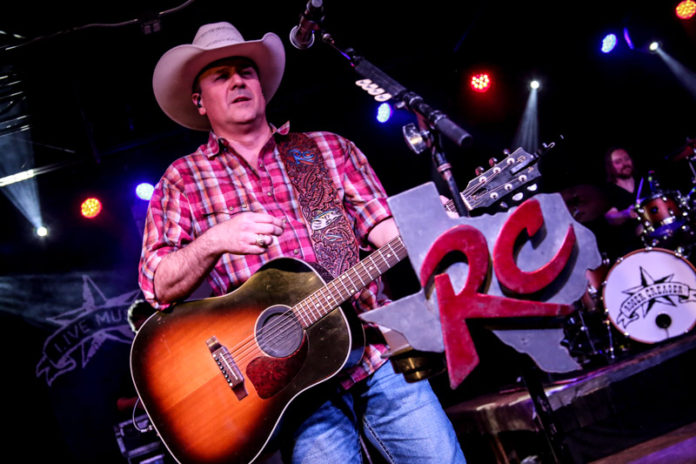 Out of Phoenix, AZ, Nathan Dean & The Damn Band started the show on Friday night at The Grizzly Rose. Featuring Nathan Dean on vocals and guitar, Jason Judd on guitar and vocals, Nick Miranda III on bass and vocals, and Bill Bogan on drums and vocals, the band played Classic Country, Red Dirt, a little Rock & Roll, and a slew of original tunes.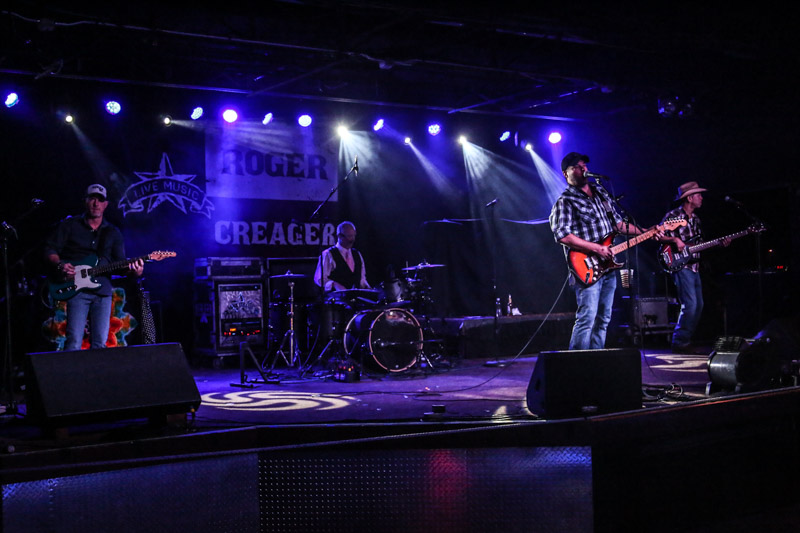 Nathan Dean & The Damn Band recently released a new CD, Citizen Of The Universe, and have begun their Under The Influence Tour. Adding to their tradition of partying and drinking songs, Dean also hit the heart strings with From Me To You, and told a more humorous cautionary tale with Sh*t I Would. Nathan Dean & The Damn Band had dancers scooting across the dance floor and other listeners throughout the bar singing along.
Texas singer-songwriter Roger Creager kept the party and the sing-a-long going as he cruised through his classic songs about Mexico and having fun.
Songs included Having Fun All Wrong, Things Look Good Around Here, Love Is Crazy, Long Way to Mexico, among others. Final songs included the ever-popular Everclear song and Rancho Grande.