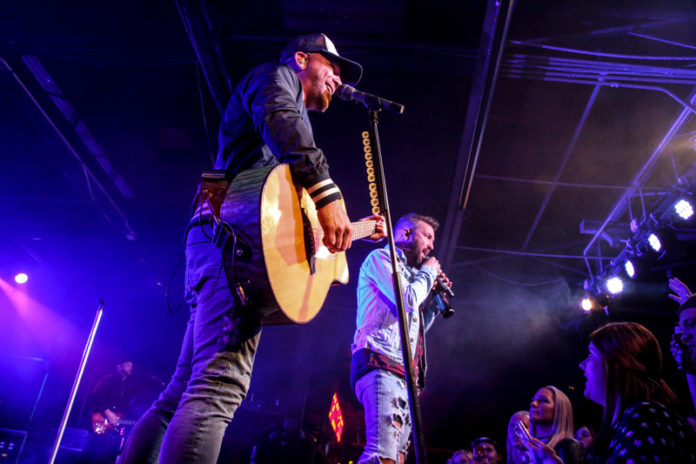 Zona Road from Mesa, AZ, opened the show at The Grizzly Rose in Denver on Friday night. Featuring Jacob Morris on guitar and vocals, Josh Blixt on guitar, Keith Hammerl on bass and vocals, and Andrew Keiser on drums,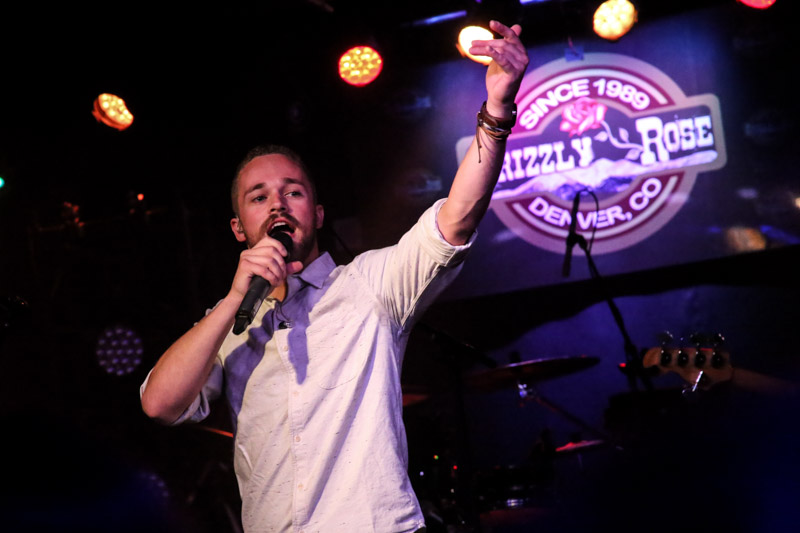 Zona Road energized concertgoers through rocking Country covers and originals, with a few surprises sprinkled in, such as Uptown Funk. Zona Road interacted with the crowd, especially the front row, from where Morris took some listeners' phones, so whoever was on the other line could be part of the show.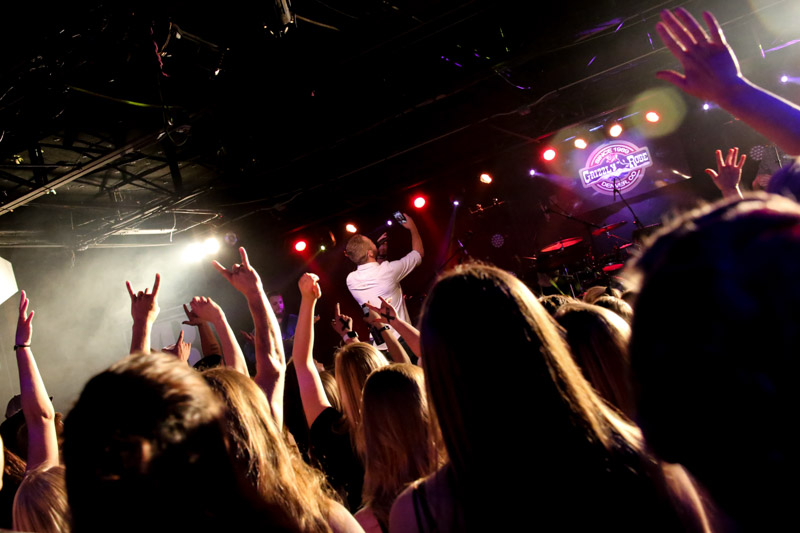 Zona Road also took a moment to dedicate their show to Kendrick Castillo, the teen who was killed trying to tackle a shooter at STEM School Highlands Ranch. Zona Road is a good time; Look, it's Country Justin Timberlake! Zona Road also opens for LOCASH again tonight. For more information on Zona Road, visit www.zonaroad.com.
Check out photos from when Zona Road opened for Scotty McCreery on Oct. 25, 2018.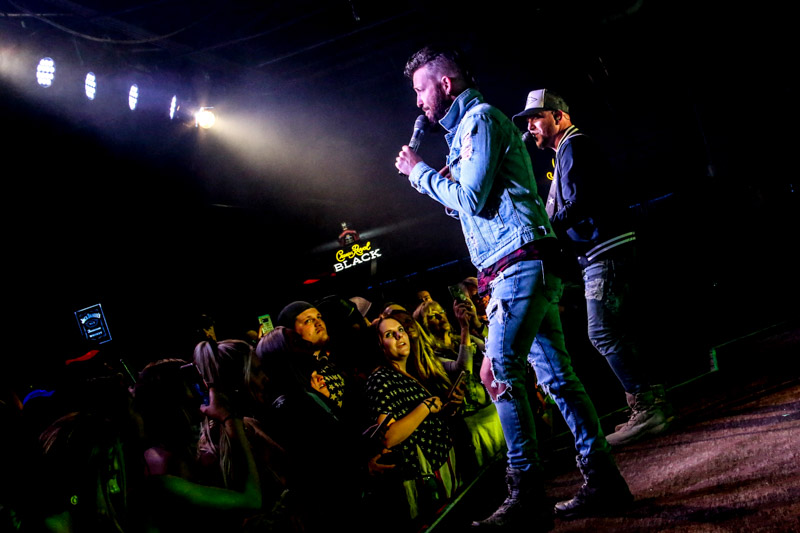 LOCASH, featuring Chris Lucas and Preston Brust, out of Nashville, TN, brought their Country Rock sounds along with their newest release, Brothers. It felt like a party from the first song, Don't Get Better Than That. Fans were ready for some fun, and they will be ready for another party tonight. Check out their song, One Big Country Song. Find their full set list in the photos below.