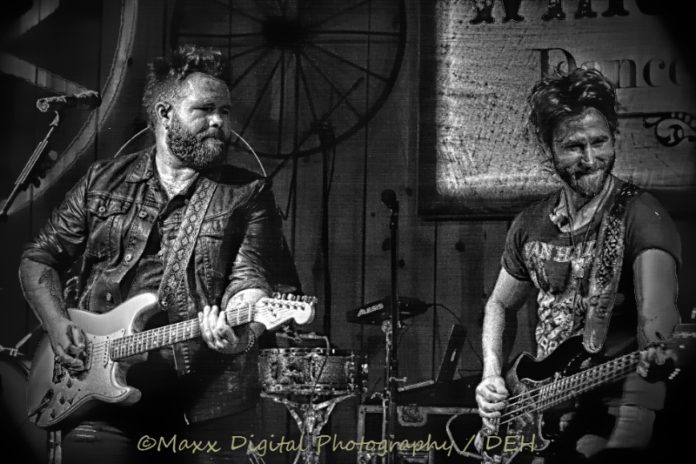 In 2013 The Swon Brothers from Muskogee, Oklahoma, finished third on the fourth season of NBC's the Voice. They were the first duo to make it from the top 12 live shows to the season finale.

On November 1st, 2013, The Swon Brothers signed their record deal with Arista which is part of the Sony Music Group and they released their first single "Later On" the following month. They soon parted ways a year later with Arista Label. They played to a great, music-lovin', fan base giving credit to their friend Blake Shelton.
Kimberly Dunn with her High Energy rockin country and amazing Vocals "She is the Next Miranda Lambert " I say ! , singing her heart out with every passionate note that she can sing she truly keeps the energy through out her show.
She has release a new album "New Smoke Show " in 2018 and is currently igniting touring trails through a town near you.
Triple Nickel Band a local Colorado Band open's up with great sound of country music , covering the top 40. check these guys out they are a lot of fun and great band to hang out with.