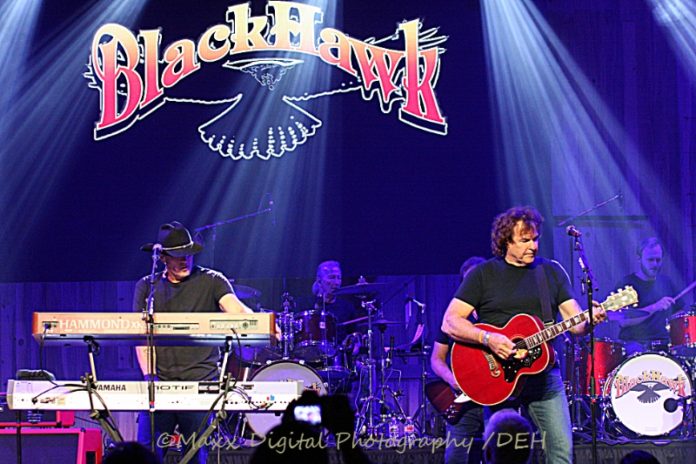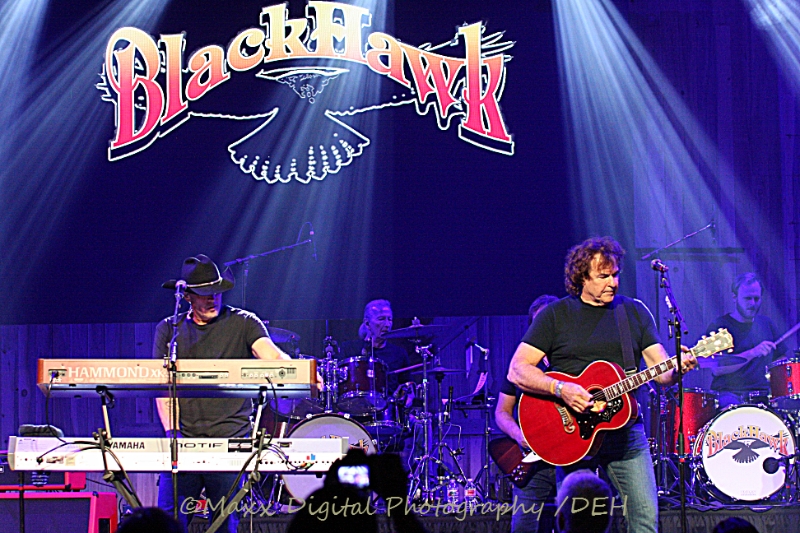 BlackHawk is an American Country group founded in 1992 founded by Henry Paul (lead vocals ,mandolin, acoustic guitar), Van Stephenson (background vocals , electric guitar), and Dave Robbins (background vocals, keyboards ), with several talented musicians backing up the trio, but not officially part of the band until 2008. Did you know where their name came from? It was after a Stutz Blackhawk, a model of a car.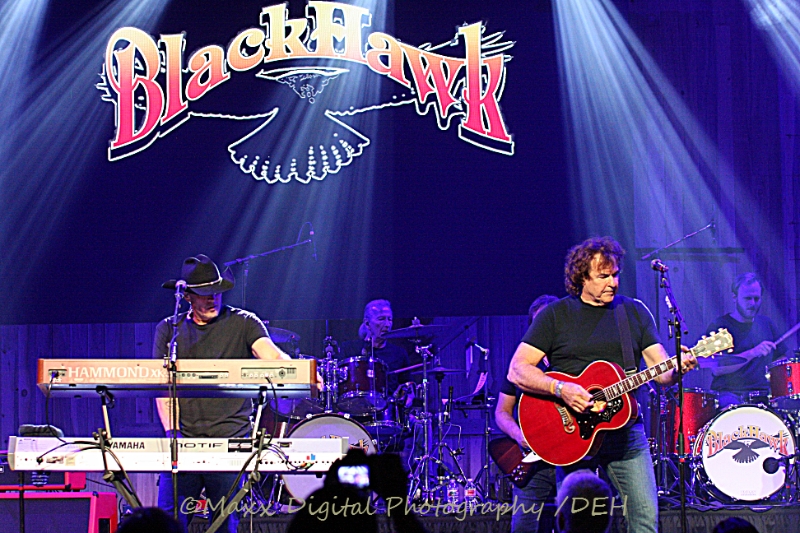 In 1993 BlackHawk signed their record deal with Arista Nashville and their debut single "Goodbye Says It All" was released that year and peaked at number 11 on the Billboard Hot Country singles. The band's first album was released in 1994, self-titled BlackHawk, was Certified x2 Multi Platinum.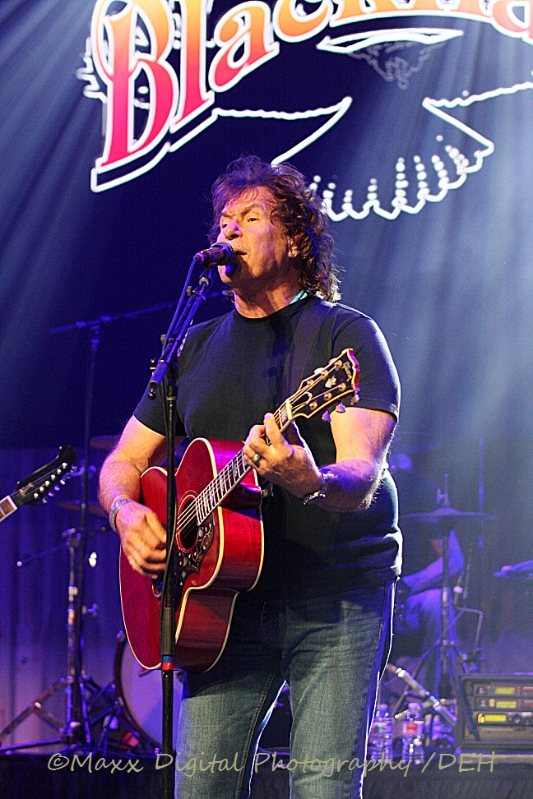 Last Night show was unbelievably an amazing show. BlackHawk performed all their chart topping hits including "Every once in a While" and "Goodbye Says It All". The concert was a quality family atmosphere that everyone could enjoy. The Boot Barn Hall staff was friendly and the tables were candle-lit.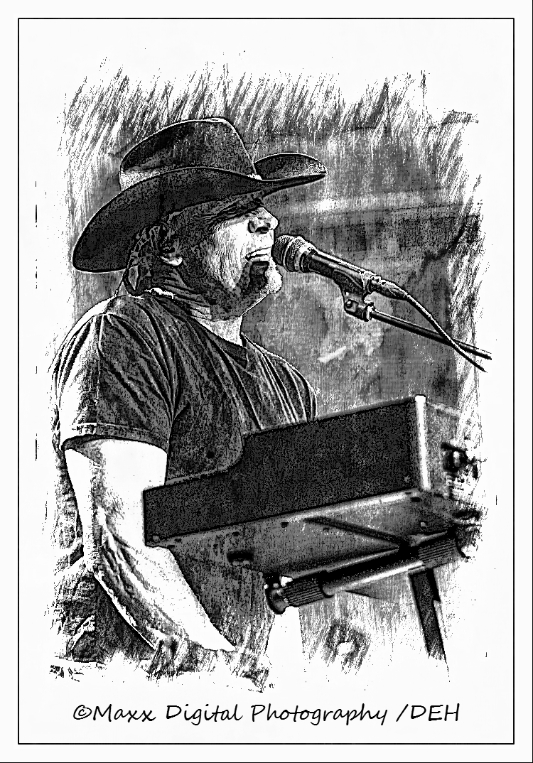 BlackHawk performed a song in memory of their friend Van Stephenson called " Sailing on the Ships of Heaven" that Stephenson wrote before he passed in 2001 from cancer. What a beautiful song and tribute.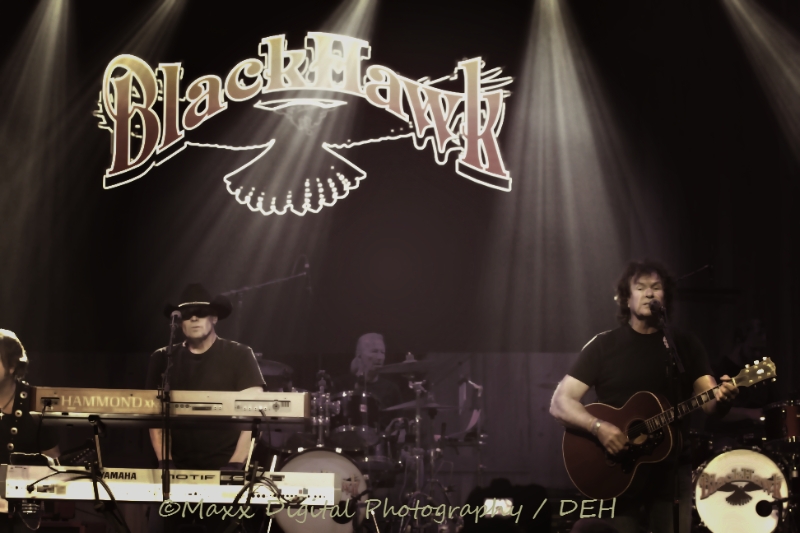 BlackHawk, a country band of the 90's, continues to amaze me with their unique harmonized vocals and being in the business for over 25 plus years Keep up the awesome work, guys. I look forward to hearing something new ??? Travel safe and until we see each other again, Thank you and God Bless.