Last Saturday, The MoonShine Bandits made their stop in Colorado Springs at the Whiskey Baron Dance Hall & Saloon with some special guest Crucifix, Matt Borden and a local Band Steel Street. With Jon Eddy Productions they brought the house down with an exciting show.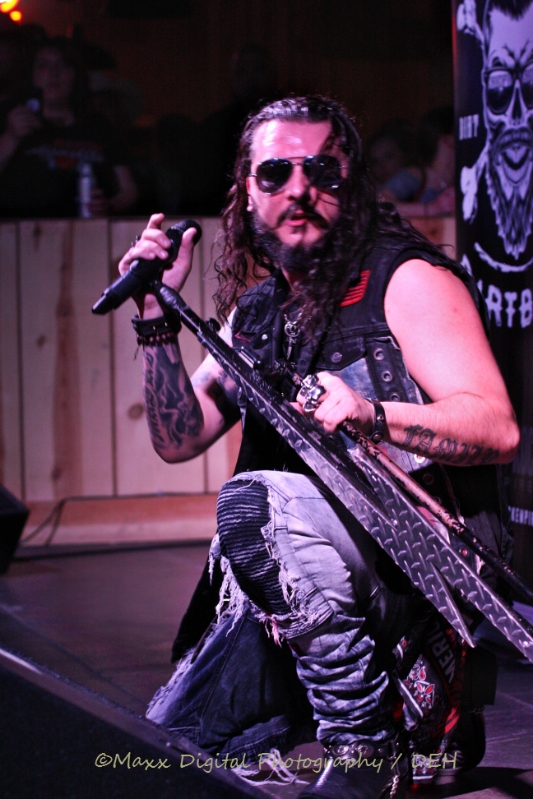 CRUCIFIX with his High Energy level of entertainment and he brought the show to you , yep you heard me correctly he didn't care where you sat he saw you in the back of the venue and would stand on the table in the back and made you feel every inch of being apart of his show. With his Kind Heart he gave out his new EP of 4 tracks "Devil in the FireBall ", As I got to listen to the CD it is one that you should have and take a listen to the emotion of a very Talented singer / Songwriter, I found this quote that he wrote, "When it comes to relationships, It's hard to keep giving yourself away when you know You're only investing in Future Hurt. But real love doesn't wear the face of life unbroken… It wears the Scares of a thousand Hurts. Knowing that only through brokenness can we experience the true Gift of Healing, and only through healing can we truly learn to Love " CRUCIFIX ~ The Moonshine Bandits duo was formed in California in 2003 and which they released their debut album, Soggy Crackerz ,when they met up with Ty Weathers who is the founder of the Burn Country Music, Ty is much Assisting and working closely with the majority of the Moonshine Bandits Blue Core/Dirt Rock sound.
In 2014 the duo partnered with Average Joes Entertainment for their fifth album "Calicountry " Which sold over 3,000 copies in it's first week of release and debuting at number 22 on the Billboard Top Country Albums and hit number 126 on the Billboard 200.The Moonshine Bandits continue put every ounce of Energy in their shows Dedicating a tribute to Our Military personal living and the Fallen. In 2017 they released "Baptized in Bourbon " on the backroads label , one of the tracks is I'm a HellRazor featuring Crucifix and that's what they closed the show (Feat CRUCIFIX ) . May you all travel safe until we meet again my Friends.