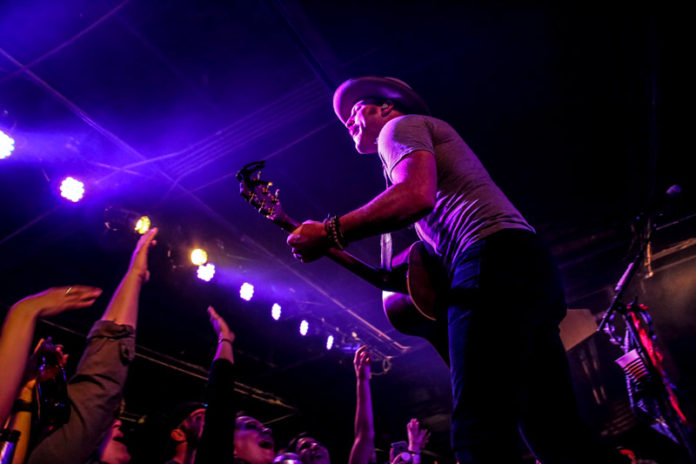 Colorado's own Triple Nickel Band, started the show Thursday night with current hits mixed in with solid Classic Country crooning. Triple Nickel had Lee Gladney on vocals and guitar, Ashley Gill on vocals and bass, Ed Schifferns on guitar, Ed "Jordy" Jordan on keys, and Eric Eberhart on drums.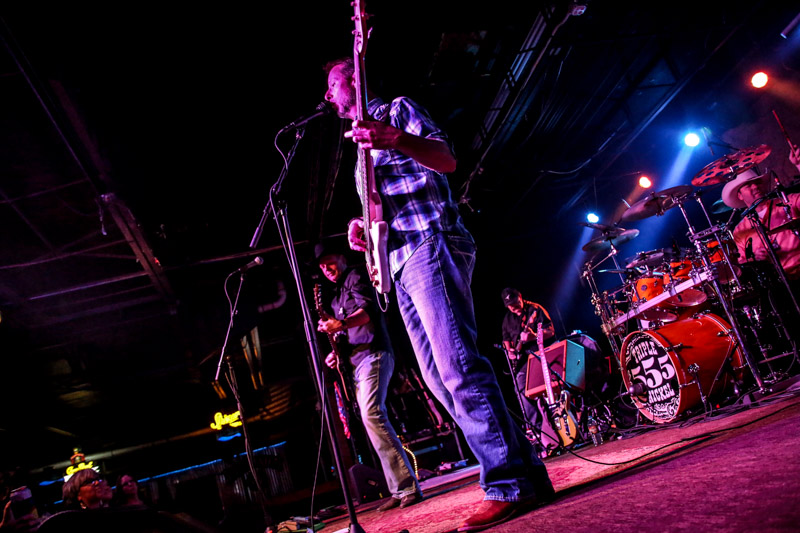 Lee Gladney had the early crowd warming up their vocal chords to join in on the opening song, When It Rains It Pours. Ashley Gill showed off his low-end pipes with Your Man. Triple Nickel Band was two songs in as a few more people made their way to the front of the stage to help the band with Workin' Man Blues. Other songs included Make Me Wanna and Folsom Prison Blues, among others. Triple Nickel Band is blow-out bash waiting to happen. Triple Nickel Band will be performing, partying, and otherwise painting downtown Denver red, and possibly fashioning red flannel, at Summit Music Hall on Friday, April 19, for Country Throwdown, featuring Triple Nickel Band.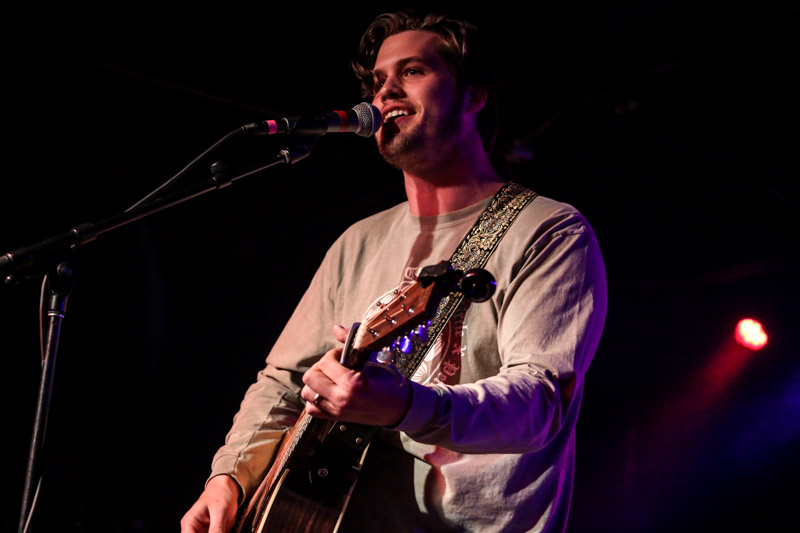 Jordan Brooker, from Spencerville, Indiana, and currently out of Nashville, TN, captured listeners attention with a string of fresh songs: Find My Fire, Sounds Like You, Over My Head, You Are, Drunk at a Bar, Then There's You, Sure Fire Way, Life in Your Days. Brooker had a little something for everyone and was backed by Josh Kearney, Christian Eason, Sam Brown, and Josh Frigo. Find more information at www.jordanbrookermusic.com.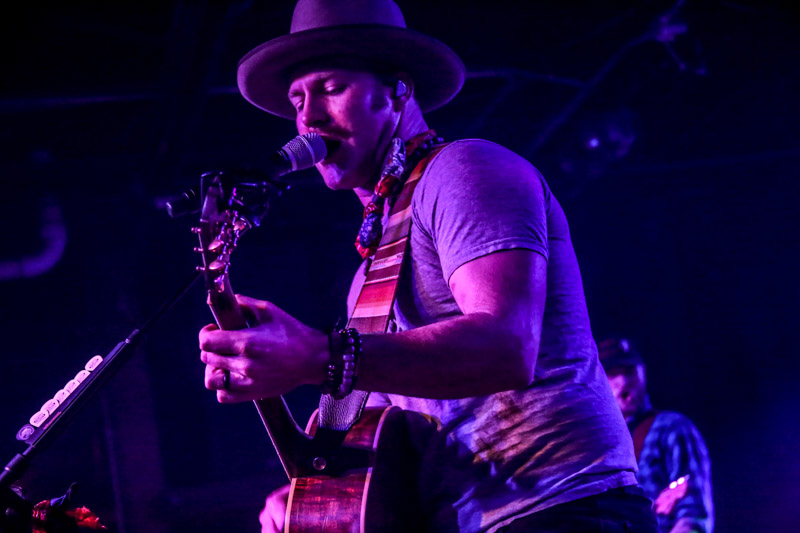 Drake White, out of Hokes Bluff, AL, and also playing out of Nashville, was the headliner for the evening. White awed audience members with a high energy set that showed who White really is, a skilled musician and a talented performer. White mixes his self-described freestyle, country, funk time, riverrat, blues sounds, with a shot of moxie and chaser of spunk. Find the full set list in the photos below.
Check out previous coverage here:
Drake White; 6/22/18 Grizzly Rose