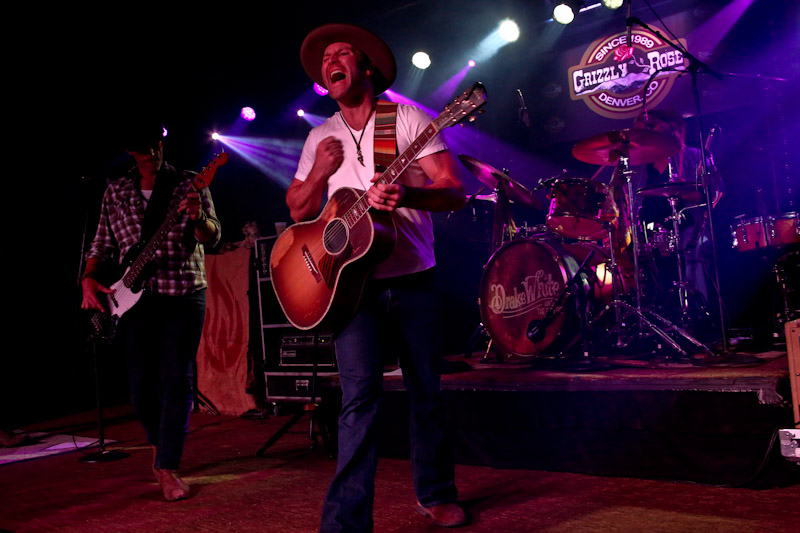 Country music straight out of Nashville stormed the stage at the Grizzly Rose.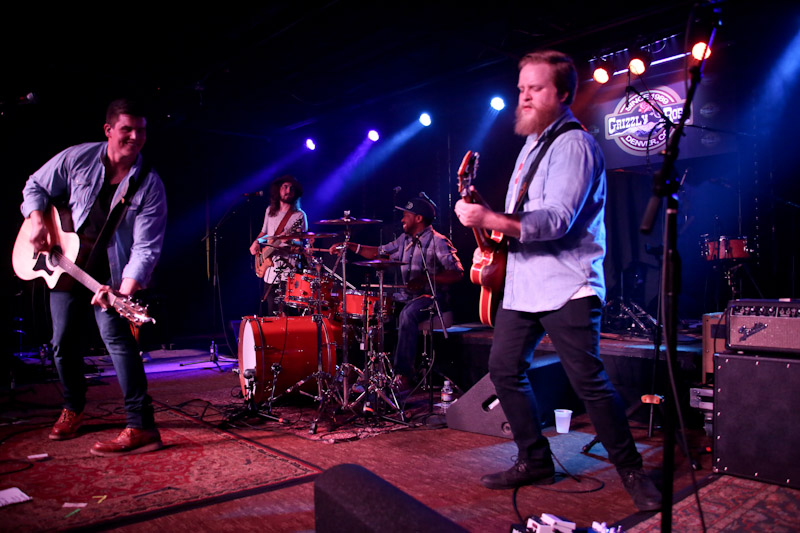 Raleigh Keegan is an up and comer from Lexington, KY, and now based out of Nashville, TN. Pushing his current release, One of These Days – EP(iTunes), Keegan and his band captured the full attention of concertgoers with fierce originals and popular covers, such as, Queen's Fat Bottom Girls and Tom Petty's Last Dance With Mary Jane. Find the full set list in the slideshow below. Keegan and his band had a blast on stage. On one song, Keegan put down his guitar so he could play the keys. Keegan made a lot of new fans Friday night in Denver.  Follow Raleigh Keegan at www.raleighkeegan.com.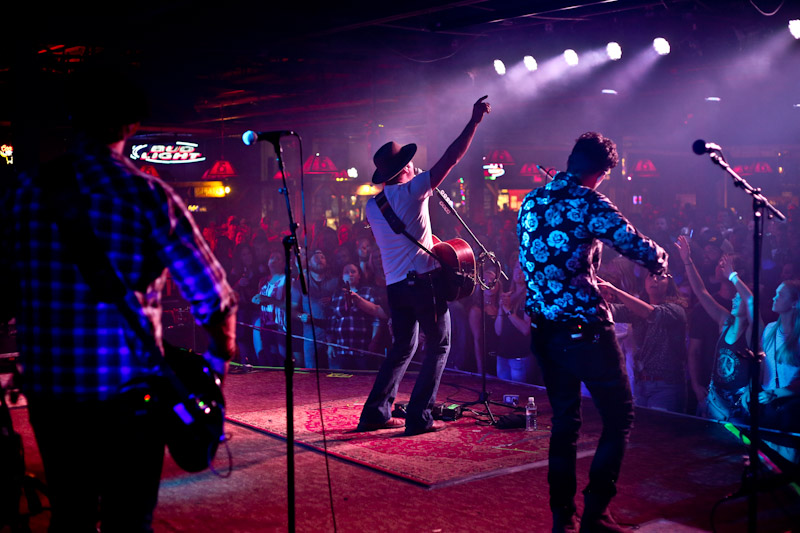 Drake White is no longer a Country Artist to Watch, he's a fricking superstar. Check out the Drake White video; It Feels Good. White is high energy with a boost of pizzazz. Playing music from his Pieces release, White from Hokes Bluff, AL, and now playing out of Nashville, had a party on Friday night in Denver. White's fans were all ages and they got to see dynamic talent. Next time White comes to the Grizzly Rose, it will sell out.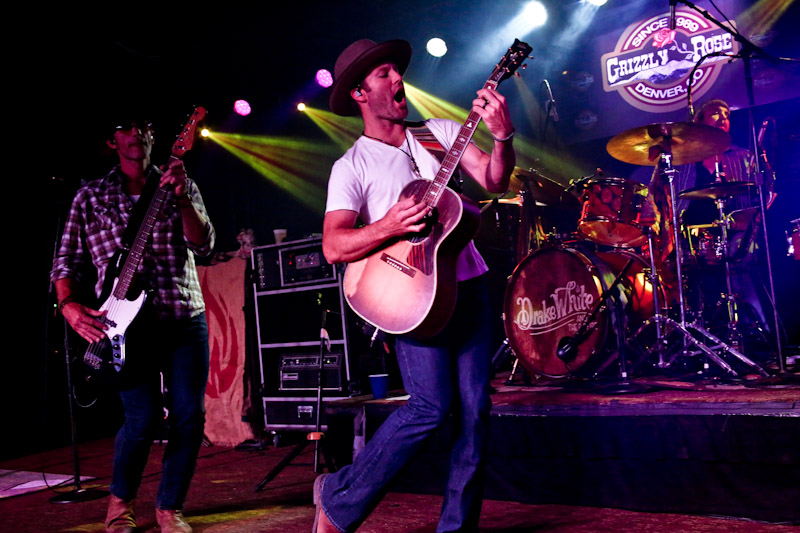 Check out more of his music here, Drake White(iTunes).
Joining Drake White on stage was Adam Schwind from New Braunfels, TX, on drums, Jonny Molasses from Iowa City, IA, on fiddle and guitar,  Matt McDaniel from Griffin, GA, on guitar, banjo, keys, and Philip Pence from Gainsville, FL, on bass.